Duncan Hines Salmonella Recall
Posted in Outbreaks & Recalls,Salmonella on November 7, 2018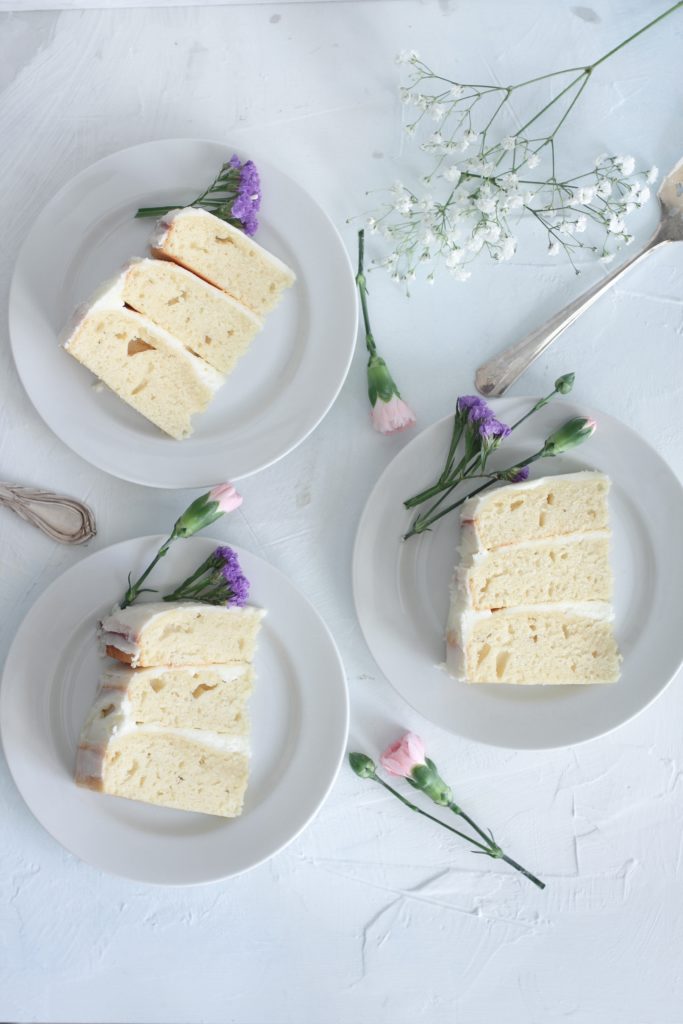 On Monday, the FDA announced it is working with the CDC to investigate the discovery of salmonella in Duncan Hines' Classic White Cake Mix. Conagra Brands, the parent company for Duncan Hines, issued a voluntary recall for "Classic White," "Classic Yellow," "Classic Butter Golden" and "Signature Confetti" cake mix varieties. The cake mixes are each a part of the investigation because they were produced during the same time period as the "Classic White" which is the primary suspect. "While it has not been definitively concluded that this product is linked to the outbreak and the investigation is still ongoing," Conagra is acting out of "an abundance of caution." Here's what you need to know about the Duncan Hines Salmonella Recall.
In their press release, Conagra also states that, "Several of the individuals reported consuming a cake mix at some point prior to becoming ill, and some may have also consumed these products raw and not baked." No other brands or products by Conagra are affected by this recall. Conagra is taking steps to get recalled packages out of stores, and includes helpful information in their release, including product UPC numbers, to help people determine if they have purchased a recalled item.
The FDA and CDC are investigating the facility where the cake mixes were processed as part of an investigation related to 5 reported cases of salmonella agbeni. The DNA "fingerprint" matched salmonella found in the classic white cake mix.
The FDA warns consumers to not bake with, or eat, the recalled cake mixes. Additionally, the agency reminds consumers that it is unsafe to consume uncooked batter, flour or cake mix powder, in general.
Salmonella is one of the more common sources of food poisoning. The disease caused by the salmonella bacterium is called salmonellosis. The CDC estimates 1.2 million people contract Salmonella every year, and 23,000 are hospitalized. Salmonellosis is also responsible for 450 deaths in the United States every year. Contaminated food is responsible for the lion's share of salmonellosis: roughly 1 million cases, 19,000 hospitalizations and 380 deaths.
There are many different branches to the Salmonella family tree, with some variation on the disease (some causing Typhoid fever). But according the CDC, the type most common in the US is Salmonella serotype Enteritidis which cause the gastrointestinal symptoms most of us think of when we think about food poisoning. Salmonellosis is more common in the summer than the winter, possibly due to food sitting out in the tepid temperatures which are preferred by bacteria.
People contract salmonellosis typically by eating contaminated food which has not been properly prepared. As Conagra surmised in their statement, the eating of raw cake batter may have been a factor in the outbreak.
You can also get salmonellosis from handling birds, reptiles, amphibians, turtles, or things they or their feces have touched.
How to recognize Salmonella poisoning
Most people who contract Salmonella develop diarrhea, fever and abdominal cramps 12 to 72 hours after infection. Illness typically lingers 4 to 7 days, and most people recover without treatment. Occasionally the symptoms are so severe that the sick person must be hospitalized-often due to severe dehydration.
In worse cases, the bacterial infection can spread from the intestines into the bloodstream, and from there to other parts of the body. In these instances, Salmonella can cause death in a variety of unpleasant ways unless it is treated with antibiotics.
In very rare cases, salmonellosis survivors can develop joint pain called reactive arthritis. Reactive arthritis is very difficult to treat and may last for months or years. Antibiotics do not appear to have any impact on the development of reactive arthritis. According to the CDC, some people who develop reactive arthritis also develop irritation in the eyes and also painful urination.
Protecting Your Family
There is no vaccine for salmonellosis, and some strains are antibiotic resistant.
Like most bacterial infections, salmonella preys on the weakest among us. Children under the age of 5, older adults, and any others with a weakened immune system are the most vulnerable to Salmonella poisoning. The weaker the individual, the higher the risk of severe infection. Some medications, such as those which reduce stomach acid, can increase the risk of Salmonella poisoning.
The good news is that most people will recover completely from salmonella poisoning, though it may take months for their bowels to function normally again.
Here are some things you can do to reduce the chance of having to live through salmonellosis:
Do not eat raw batter. Raw batter may contain flour or eggs which might have harmful bacteria that are rendered harmless by the baking process.
Thoroughly clean kitchen surfaces and utensils with hot soapy water before and after handling food, especially raw batters or meats.
Wash your hands before and after handling food.
Breastfeeding, if it's possible, reduces the chances of an infant contracting salmonellosis.
Wash hands before and after handling small animals, particularly birds, amphibians, or reptiles.
If someone you know contracts salmonellosis, they should not prepare food or pour water for others until their diarrhea has cleared up.
Be sure to follow the guidelines provided by the USDA for safe internal food temperatures:
Product
Minimum Internal Temperature & Rest Time
Beef, Pork, Veal & Lamb
Steaks, chops, roasts
145 °F (62.8 °C) and allow to rest for at least 3 minutes
Ground meats
160 °F (71.1 °C)
Ham, fresh or smoked (uncooked)
145 °F (62.8 °C) and allow to rest for at least 3 minutes
Fully Cooked Ham
(to reheat)
Reheat cooked hams packaged in USDA-inspected plants to 140 °F (60 °C) and all others to 165 °F (73.9 °C).
| | |
| --- | --- |
| Product | Minimum Internal Temperature |
| All Poultry (breasts, whole bird, legs, thighs, wings, ground poultry, giblets, and stuffing) | 165 °F (73.9 °C) |
| Eggs | 160 °F (71.1 °C) |
| Fish & Shellfish | 145 °F (62.8 °C) |
| Leftovers | 165 °F (73.9 °C) |
| Casseroles | 165 °F (73.9 °C) |
If you, your child, an elderly, or immune compromised loved one experience abdominal pain, fever, and/or diarrhea following a meal go see a doctor to be tested for salmonella poisoning. If you have any idea what food may have caused the infection, save any packaging to give to health investigators in the event of an outbreak.
Our Salmonella Lawyer is Here to Help You
If you believe you have developed Salmonella after eating at Duncan Hines Cake Mix, we want you to know that a Salmonella lawyer at the Lange Law Firm, PLLC is currently investigating this matter, helping several families already involved in the outbreak, and offering free legal consultations. Our lawyer, Jory Lange, and became a lawyer to help make our communities and families safer.
If you or a loved one have become ill after eating Duncan Hines Cake Mix, you can call (833) 330-3663 for a free consultation or complete the form here.
By: Abigail Cossette Ryan, Contributing Writer (Non-Lawyer)