E. coli Case Count Reaches 53 – Consumer Reports Suggests Avoiding Romaine Lettuce Amid E. coli Outbreak? What Will You Do?
Posted in E. coli,Outbreaks & Recalls on April 19, 2018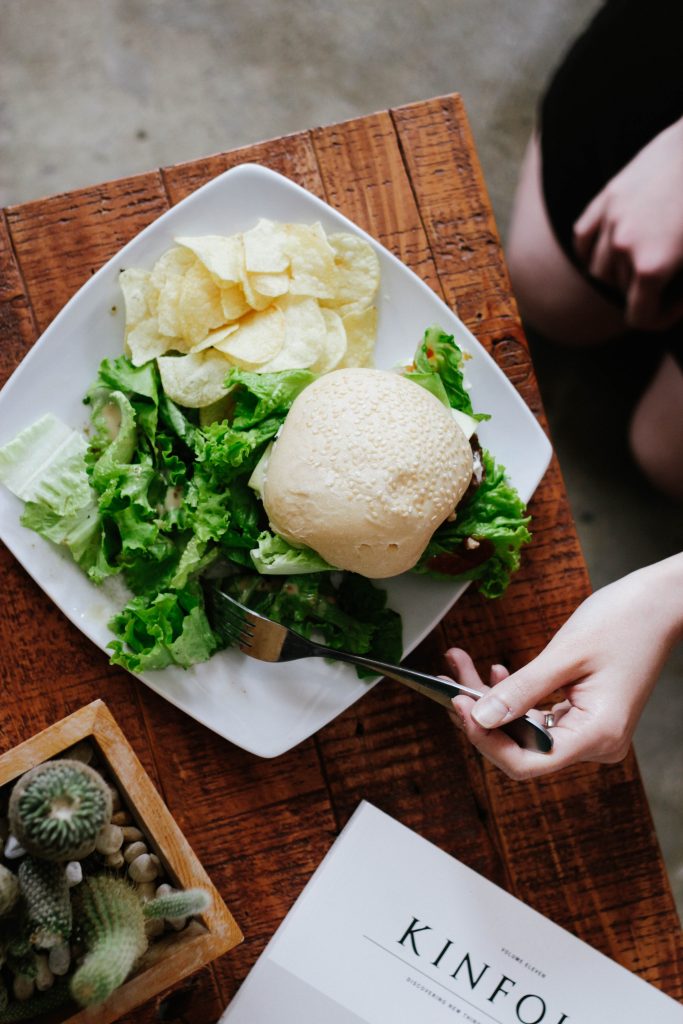 Consumer Reports is a non-profit, independent organization that offers rigorous research, journalism, policy expertise, and consumer insights to provide the public with information they can use to make informed purchase decisions, provide guidance to businesses on improving the products and services they deliver, and are a driving force for regulatory and fair competitive practices.
"In today's rapidly evolving world, what we do at Consumer Reports must be as transformative and groundbreaking as the new technologies, products and services entering people's lives every day. We are passionate about our work because we know how much is at stake for you. We succeed in our mission every time your family gets a little bit safer, your finances get more secure, new technologies get more trustworthy, and the future gets that much brighter. Together we are creating a fairer, safer, and healthier world."
Personally, I look to Consumer Reports for reviews on large purchases such as cars, washing machines, dishwashers, etc.  I enjoy reading reviews on products that I am interested in purchasing from others who have used the product before as well as the paid aspect of the website that offers ratings consumers can also use when making purchase decisions.
But I also look to Consumer Reports for their informative articles.  For example, today they are spotlighting Health News on bananas, Salmonella, mosquitos and ticks, and expired medications.  Lately I have turned to them for guidance regarding foodborne illness and outbreaks.  Just recently I found a Health News article about the current E. coli outbreak involving romaine lettuce.
More Conservative Outbreak Guidance
It seems like every time I turn around there is another outbreak in the news. Just last year we saw Salmonella outbreaks involving live poultry, pet turtles, and Maradol Papayas.  And now this year we have experienced Salmonella outbreaks involving pet guinea pigs, frozen shredded coconut, raw sprouts, kratom, chicken salad, dried coconut, and shell eggs.  And that is just for Salmonella.  E. coli outbreaks included nut butters last year and finished with leafy greens. January ended with that outbreak involving E. coli and leafy greens (highly suspected romaine lettuce) that began in December 2017.  Now we are seeing another outbreak involving E. coli and romaine lettuce.
Consumer Reports has been another source that I look to that chimes in on what I should buy in the produce department in the grocery store as well. Their guidance seems to be more conservative than that of the Center for Disease Control and Prevention (CDC) and U.S. Food and Drug Administration (FDA).  My guess is that is because they don't have to be as politically correct, and that while their opinion influences buyer decisions, it does not result in an all-out recall.
Consumer Reports Guidance versus CDC Guidance 
Luckily the past few weeks I have gotten my leafy greens from a small farm at a local farmers market, so I didn't have to worry too much about my romaine consumption.  I was aware of an E. coli outbreak that the CDC had reported that was linked to romaine lettuce in the Yuma, Arizona growing region and my Eureka Farms lettuce in Houston, Texas was nowhere near that growing region.
At this time 53 people across 16 states had become infected with a Shiga toxin-producing E. coli, a deadly bacterium that is particularly harmful to the very young, the very old, and those with a compromised immune system.  Normally healthy people can often recover without medical assistance, though some may experience more serious complications and require hospitalization.  In this outbreak, 31 individuals were hospitalized. For some, an even more serious complication may occur in the form of hemolytic uremic syndrome, or HUS.  This occurred in 5 patients being treated for E. coliinfection associated with this outbreak.  HUS can result in kidney failure and even death if not promptly treated.
It seemed that it was pretty clear from patient interviews that the source was romaine lettuce.  Apparently, 93% of those interviewed reported eating chopped romaine lettuce in the week that they became ill.  At this time, they have not been able to narrow down a grower or distributor to initiate a recall, so only limited guidance could be issued from the CDC.
Guidance from the CDC indicated that I should throw out any chopped romaine lettuce that I have in my refrigerator and verify that any future chopped romaine lettuce that I purchase does not come from the Yuma, Arizona growing region.  If the source cannot be verified, to avoid that lettuce.
My next thought is, what does Consumer Reports have to say.  Sure enough, on April 16th Consumer Reports indicated that we should be avoiding romaine lettuce all together.  Their justification is as follows:
"Consumer Reports' experts believe, however, that it could be difficult for consumers to determine where the romaine they purchase is from, which is why they believe it's best to avoid the lettuce altogether."
"Consumer Reports is making this recommendation given the potentially fatal consequences of E. coli, the fact that there are still several unknowns about this outbreak, and that no type of romaine has been ruled definitively safe by government officials," says James E. Rogers, Ph.D., director of food safety research and testing at Consumer Reports. "While we are making this decision out of an abundance of caution, this warning is particularly important for vulnerable people like the elderly, pregnant women, and young children.""
I can see their point.  Sometimes it isn't very clear where the lettuce is coming from.  There is also a possibility that heads of romaine lettuce could be affected and not limited to chopped bagged romaine lettuce.
Bottom Line
Bottom line: I am ultimately responsible for making decisions for myself and my based on the information in front of me.  Each of us are.  I tend to err on the side of a more conservative approach when it comes to my family's health.  As for me and my family, I will often avoid foods that come up in outbreaks regardless if it is local to me.  For others, be sure to check out multiple sources to help you make informed food purchase decisions.
By: Heather Van Tassell, Contributing Writer (Non-Lawyer)