E. coli in Romaine – Not Worth the Gamble Right Now
Posted in E. coli,Outbreaks & Recalls on April 15, 2018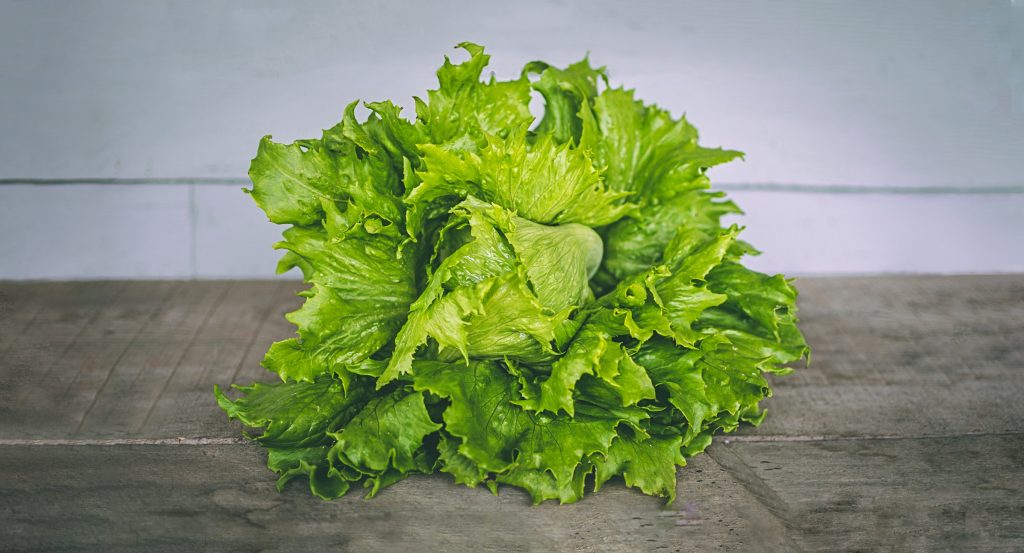 Your salad is dangerous again. Well, if it contains romaine it is.
As if one outbreak of E. coli O157:H7 in lettuce was not enough for 2018, just this week the CDC has linked a new E. coli outbreak to chopped romaine lettuce.
But what does all of this mean?
The last E. coli outbreak linked to leafy greens ended in January.  The CDC confirmed that January's E. coli outbreak in the U.S. was linked to a simultaneous outbreak in Canada. But a definitive source for the outbreak was never identified (beyond "leafy greens"). Is this new outbreak related? There are questions about this new outbreak and what it means for the lettuce-eaters in all of our families.
But this one is different . . .
According to the Centers for Disease Control and Prevention's last update on the January 2018 outbreak:
"This outbreak appears to be over. The likely source of the outbreak in the United States appears to be leafy greens, but the investigation did not identify a specific type of leafy greens as the source of the outbreak. Leafy greens typically have a short shelf life, and since the last illness started a month ago, it is likely that contaminated leafy greens linked to this outbreak are no longer available."
Unlike the January E. coli outbreak, this new outbreak already has a probable source. The CDC has confirmed that chopped romaine lettuce is the likely culprit. The outbreak has already affected 35 Americans, hospitalizing 22 of them. Although a brand, retailer, supplier, farm, or distributor has yet to be identified by the Food and Drug Administration or the CDC, we do have some clues. The CDC's outbreak page confirmed that:
"Information collected to date indicates that chopped romaine lettuce from the Yuma, Arizona growing region could be contaminated with E. coli O157:H7and could make people sick."
Already, more information is known about this outbreak than the January outbreak.
Outbreak Details, In a Nutshell
This outbreak is NOT related to the January 2018 outbreak.
35 people are confirmed ill. 22 of those people have been hospitalized.
3 people have developed hemolytic uremic syndrome (HUS), a severe form of kidney failure.
93% of people interviewed by the CDC (26 of the 28 people interviewed) reported eating romaine lettuce in the week before they become symptomatic.
Confirmed illnesses began on dates ranging from March 22, 2018 to March 31, 2018.
But it could take weeks to identify all of the cases.  There may be additional cases that have not yet been reported to the CDC.
Ill people range in age from 12 to 84 years.
11 states are involved (so far).
| | |
| --- | --- |
| State | Ill People |
| Connecticut | 2 |
| Idaho | 8 |
| Illinois | 1 |
| Michigan | 1 |
| Missouri | 1 |
| New Jersey | 7 |
| New York | 2 |
| Ohio | 2 |
| Pennsylvania | 9 |
| Virginia | 1 |
| Washington | 1 |
| Total | 35 |
No deaths have been reported yet.
The romaine could be alone, or in salad mixes. The CDC recommends avoiding all romaine at this time.
Chopped romaine lettuce from the Yuma, Arizona growing region is the identified culprit.
No recall has been initiated by the FDA yet.
A Little Awareness Goes a Long Way
In an uncertain world, it's best to remember this advice from the Hitchhiker's Guide to the Galaxy:  Don't Panic.
With that being said, a little bit of awareness and prevention can go a long way towards making your family safer.
A recent research study from the United Kingdom about E. coli and produce found that the public's "awareness of the potential for vegetables to carry harmful bacteria was minimal," and "overall threat posed by E. coli was perceived to be low."
What most Americans don't know is that about 46% of foodborne illness outbreaks in the United States are caused by produce.  For those doing the math, that is almost half of outbreaks caused by something most of us believed was safe.
What Do I Do Then?
Short Answer
Don't eat any pre-chopped romaine lettuce for the next month.  If you get a contaminated lot of lettuce, it's almost impossible to wash out the E. coli.  So, the safest thing is to just not eat any pre-chopped romaine lettuce until the CDC and FDA confirm that it is safe to do so.
The CDC recommends that "Consumers anywhere in the United States who have store-bought chopped romaine lettuce at home, including salads and salad mixes containing chopped romaine lettuce, should not eat it and should throw it away, even if some of it was eaten and no one has gotten sick. If you do not know if the lettuce is romaine, do not eat it and throw it away."
Long Answer
Nothing is 100% safe.  Pathogens are really hard to wash out of leafy greens. So, prewashed lettuce (like everything else) is not 100% safe.
There are really two best options:
(1) Buy prewashed lettuce; or
(2) Buy whole lettuce, remove and throw away the outer leaves, and then wash the inner leaves.
These are both good options.  Both will help keep your family safer.
If you go with whole lettuce, be sure to wash your hands after you remove the outer leaves, but before you begin washing the inner leaves.  Otherwise, you risk contaminating the inner leaves with pathogens that you picked up on your hands while washing the outer leaves.  (Outer leaves are more likely to have come into contact with contaminated irrigation water, etc.).  The thing to do is to remove the outer leaves, throw them away, and then wash your hands for 20 seconds in warm soapy water.  Then you can wash the inner leaves.
So, What Do You Recommend?
If you hear about a current outbreak (like the current chopped romaine lettuce E. coli outbreak), you should avoid eating those foods for a few weeks until the outbreak is over. As a specific brand or source romaine lettuce has yet to be identified, contaminated lettuce may still be being sold on store shelves.
Can't I Just Wash the Lettuce? Doesn't Washing Produce Make It Safe?
No. Washing will reduce the risk.  But washing will not eliminate the risk.
At least not until we know the root cause of the contamination.  With bacteria that can cause serious illness from even a small bite of food, an ounce of prevention is a good idea for anyone.
Consumer Reports was issued one of the clearest statements on this:
"It is very difficult to remove bacteria from leafy greens. Bacteria have the ability to adhere to the surface of the leaves, and to get stuck in microscopic crevices."
Also, E. coli can create a biofilm once it has attached to produce, which makes it hard to wash off the food.
Food Safety Professor Dr. Craig Hedberg agrees that just washing produce and lettuce will not give the consumer a 100% guarantee of risk-free leaf eating. He stated:
"What we've found is some of this bacteria have to ability to adhere to produce tissues and sometimes they can get into the interior structure of the plant, so no amount of washing is going to get rid of bacteria that is inside the tissues of the plant itself," he said.
Avoid Romaine, But There Are Other Options
Only romaine lettuce is linked to this outbreak.
There is a plethora of greens you (and the rest of us salad lovers) can still eat during this time. There are many different substitutes that can still be enjoyed. Here is a short list of some options:
Spinach
Butter lettuce
Iceberg lettuce
Mustard greens
Kale
Arugula
Cabbages (purple and green)
Brussel sprouts
Even dandelion greens
We at MakeFoodSafe are continuing to watch this outbreak and will report on new information as it becomes available. In the meantime, healthy eating!
By: Jory D. Lange, Jr. and Candess Zona-Mendola, Senior Trial Paralegal
GET ANSWERS NOW
Contact us today by calling (833) 330-3663, or fill out our online form.