E. coli in Water from CLIMB Works Zipline Linked to Outbreak
Posted in E. coli,Outbreaks & Recalls on July 11, 2018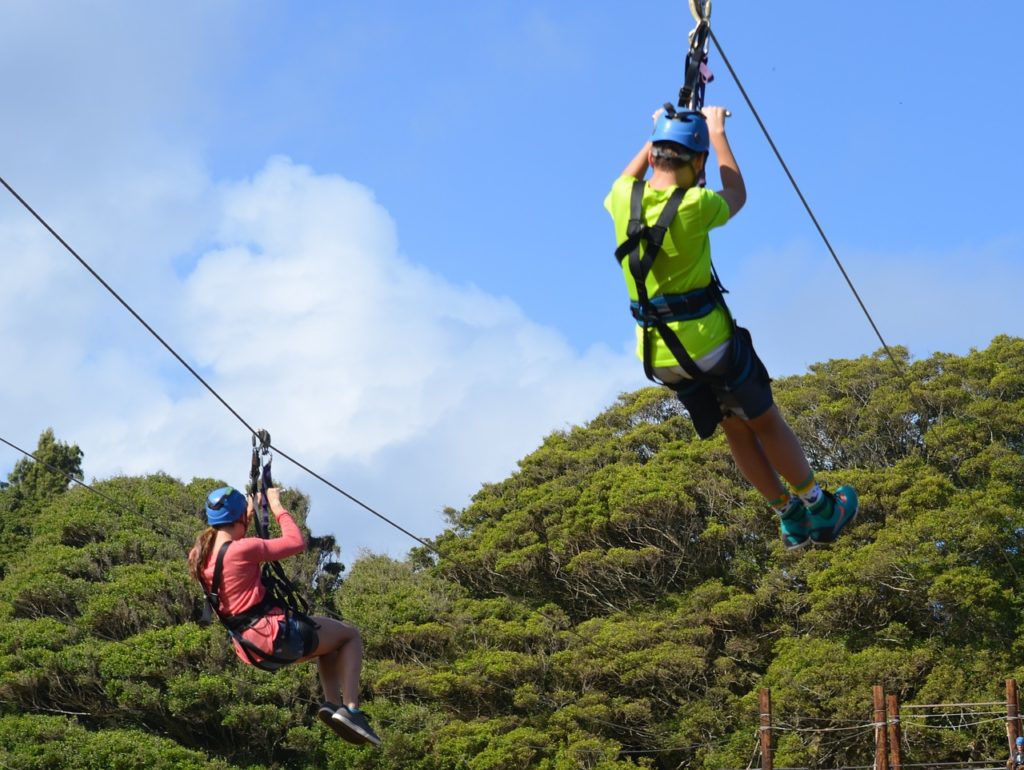 Summer vacations are usually a time when people are looking to get away from the hustle and bustle of their regular lives and take a break from reality. We unplug, we distance ourselves from the computers and cell phones that hold us captive on our normal daily lives, and sometimes we try something new.
Recently, in Gatlinburg, Tennessee, visitors to the CLIMB Works Zipline Canopy Tour got more than they bargained for when more than 500 people were sickened by E. coli bacteria. These illnesses occurred within a group of people who visited the center between mid-June and early July. These illnesses span multiple states, due to the vast number of vacationers who were looking for something new and exciting this Summer.
CLIMB Works Zipline Canopy Tour emailed people who had purchased the tour to take a survey from the Tennessee Health Department – which included 2,901 accounts, 848 responded and 548 reported illness. Reports also confirmed employees drink the same water as patrons, and some employees have also become sick. This made the health agencies believe it was a "high probability" that the illnesses were linked to drinking the well water.
Now, much like myself, we are asking how did this happen? How did a normal family vacation end with so many people becoming sickened with E. coli? The answers are in the well water. Samples were sent to Nashville, Tennessee's state laboratory for further testing. According to the media,
"The Tennessee Department of Health says local testing has confirmed E. coli in well water at a zip line attraction in Sevier County following an outbreak of gastrointestinal illness among visitors."
Media
Many people took to social media after falling ill and saying that they had to spend in upwards of one thousand dollars to change flights to get home.
Others say they found themselves in the emergency room and almost bedridden due to this violent illness.
Some turned to popular sites, like TripAdvisor, to warn others not to drink the water and that their symptoms included everything from nausea, vomiting, diarrhea, itchy skin and even blurred vision. The dates of their visits were from June 22 through July 4, 2018.
The Facebook page for CLIMB Works has also been riddled with patrons who mention some of the same symptoms and speak about drinking water from coolers that were on the tour course.
Young children are getting hit hard by this illness and it is leaving adults feeling pretty terrible for several days.
Local news networks are reporting from the owner of CLIMB Works that they have since switched to bottled water instead of the coolers filled with their well water for drinking during the course of the tour. Patrons described the cooler water as being warm and some said that it tasted strange, but they were so thirsty from the course that they drank it and didn't think much of it.
How Does Water Become Contaminated with E. coli?
Human and animal feces is often a concern for E. coli in water sources. This includes: streams, lakes and any sources that are not treated with chlorine, although chlorine and other treatments does not mean that contamination will not happen. Private wells like the water mentioned in this article are a huge concern for E. coli contamination because there is literally no way to disinfect them. Rural water is most likely to be contaminated with E. coli over public or city water. Swimming pools and lakes are also a concern if there is any contamination with fecal matter.
What to Look Out For
Diarrhea that is often watery (often bloody)
Abdominal cramping that is often severe
Nausea
Vomiting
Sometimes, fever
Symptoms are worse for those that are young, the elderly, pregnant women and those with weakened immune systems. Medical attention for anyone who believes they have E. coli is highly recommended.
As with any illness that has diarrhea and vomiting as a symptom, dehydration is always a huge concern. Remember to stay hydrated while on the road to recovery and even include electrolytes in your hydration plan to ensure that you are keeping the good nutrients in your body during your illness.
What to Do If You Were Sickened
It is important to remember that E. coli is a bacterial infection, and while many people think that it doesn't sound that bad the complications can be pretty horrific. Include: the development of Hemolytic Uremic Syndrome (HUS) which is a potentially fatal kidney disease, pneumonia, breathing problems, colitis and damage the lining of your intestines, blood infection, and central nervous system complications.
If you suspect that you have contracted E. coli, it is best to contact your local physician. If you are on vacation like the folks who visited CLIMB the best bet is to visit the local emergency room or urgent care as soon as possible. Many people start to exhibit symptoms as soon as one to two days after being in contact with the bacteria. E. coli is tested via a stool sample that is sent to a lab for analysis.
If you believe you have a potential illness linked to this outbreak, it is a good idea to see your physician right away. E. coli bacteria can remain in the human intestines for a few days to a few weeks.
Be safe this summer season and when possible carry your own water to ensure that you are drinking filtered and uncontaminated water while out and about. Often this can be hard, but we try to bring bottled water on our adventures when we can. We feel it is better to be safe than sorry and when we can't bring our own bottled/filtered water we do not drink from community water sources and try to purchase bottled water where we are traveling
E. coli lawyer Jory Lange is one of the nation's leading food poisoning lawyers. Mr. Lange has helped families from the Mid-Atlantic to the Midwest, from Florida to California, and in states across the nation.
If you or someone in your family tested positive for E. coli and you would like to know more about your legal rights, call (833) 330-3663 to get answers now.
By: Samantha Cooper, Contributing Writer (Non-Lawyer)