2-Year-Old Boy Dies in E coli Outbreak Linked to San Diego County Fair
Posted in E. coli,Our Blog,Outbreaks & Recalls on June 29, 2019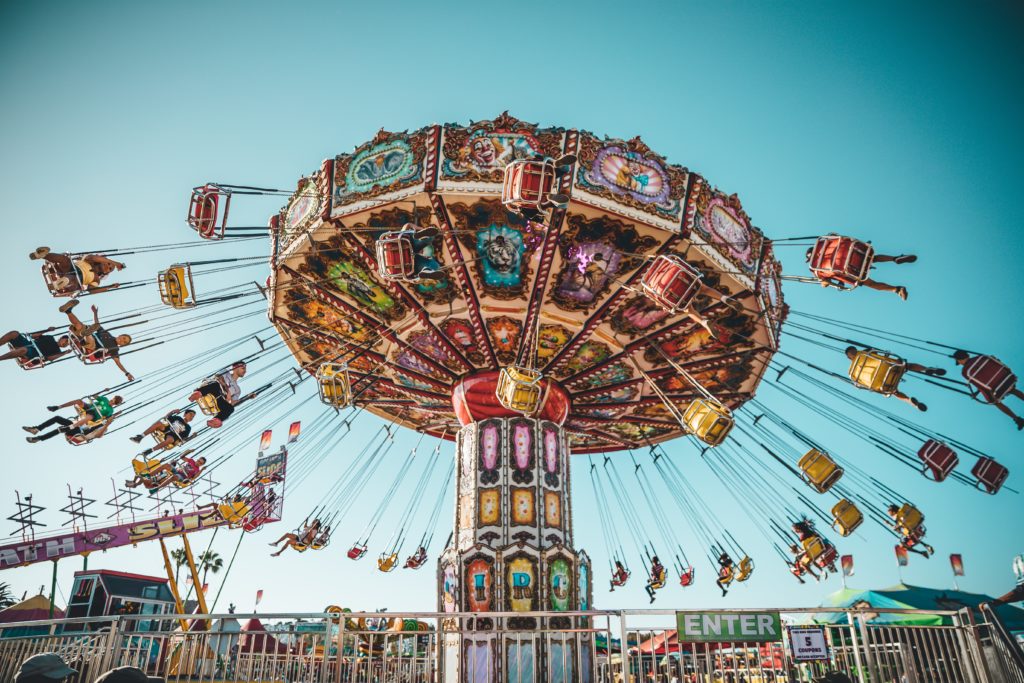 The San Diego County Fair has closed its petting zoo.  Four children have been diagnosed with E. coli infections.  Earlier this month, each of the children came into contact with animals at the San Diego County Fair.  The County of San Diego Health and Human Services Agency (HHSA) has linked this E coli outbreak to the San Diego County Fair.  One child, a 2-year-old boy, was hospitalized.  On June 24th, the child died from complications of the E coli infection. Here's what we know at this time about the San Diego County Fair E coli Outbreak:
San Diego Warnings
The County of San Diego urges anyone who developed symptoms of E coli infection on or after June 8, after visiting the San Diego County Fair, to call their doctor.  Most people with an E coli infection start feeling sick 3 to 4 days after coming into contact with the E coli bacteria.  But E coli symptoms can begin anywhere from 1 to 10 days after exposure.  Symptoms often include:
Severe abdominal cramps
Watery or bloody diarrhea (3 or more loose stools in a 24 hour period)
Vomiting
Symptoms may occur with or without fever. When there is fever, it is usually less than 101°F
Symptoms usually last 5-7 days
The County of San Diego urges you to "contact your healthcare provider if you have experienced these symptoms on or after June 8, and especially if you have diarrhea that lasts for more than 3 days or diarrhea that is accompanied by a fever higher than 102°F, or blood in the stool, or so much vomiting that you cannot keep liquids down and you pass very little urine."
What is hemolytic uremic syndrome (HUS)?
Hemolytic Uremic Syndrome (HUS) is a serious complication of E coli infections.  5-10% of people diagnosed with Shiga-toxin-producing E coli (STEC) develop HUS.  Children are particularly vulnerable to developing HUS.
According to the CDC, approximately 5-10% of individuals who contract a confirmed case of STEC infection can develop a life-threatening complication called hemolytic uremic syndrome (HUS). In a developing case of HUS, an individual might show symptoms including extreme fatigue, loss of pink color in cheeks and eyelids, or decreased frequency of urination. Immediate medical intervention is required in these cases, as the kidneys might stop working altogether or more serious complications could develop. Although some patients recover with medical attention, others might permanently suffer damage or die from their complications.
The CDC has tracked HUS incidence for many years, but in recent years the amount of HUS cases has held rather steadily between 55 and 65, with most years reporting about 61 cases. In 2015, the most recent year for which we have data, 62 cases of HUS were reported in children under the age of 18. More than half of these cases were attributed to the less than 5 age group. With no noticeable reduction in HUS cases over the last few years, children will remain at a high risk for young children especially.
Kids and Ecoli from Petting Zoos
Several children have contracted E. coli from petting zoos, state fairs, animal attractions, or other places where they come into contact with animals through the years, and a few have died. This has led to laws and precautions put in place regarding animal exhibits. One such law, in North Carolina, is called Aedin's Law after a young girl who got sick with E. coli in 2004 in an outbreak that affected over 100 others, requires petting zoo operators to have a special license to run the zoo, and also to post signs on the dangers of interacting with animals. Another provision of the law requires the a hand-washing station must be located within ten feet of the petting zoo. Despite this law, and similar laws in other states, a few people contract E. coli from animal exhibits each year.
In this outbreak, the four children all came into contact with animals at the San Diego County Fair between June 8 and June 15.  They began showing symptoms of E coli infection between June 10 and June 16.  The youngest child was 2 and the oldest child was 13.  Fortunately, three of the children did not require hospitalization.  However, the youngest of the children, a 2-year-old boy, was hospitalized.  The 2-year-old developed complications from the E coli infection.  On June 24 he died.
Staying Safe at Fairs and Petting Zoos
If you have a petting zoo trip planned, don't worry — there are plenty of ways to minimize your risk of contracting E. coli while still getting your baby animal fix.
First of all, it is a good practice to wash your hands regularly with soap and water. This is the best way to make sure your hands are clean and free of bacteria, according to the Centers for Disease Control and Prevention. If there is nowhere to wash your hands, decontaminate with an alcohol-based antibacterial such as Germ-X, then follow up with soap and water as soon as you can. Remember that the alcohol content must be at least 60% to be effective. Wash your hands even if you didn't touch the animals–you can still pick up bacteria from surfaces at the petting zoo.
Second, be safe and smart with food consumption around petting zoos. Keep food and drink away from the animal enclosure, and don't share your food with animals, no matter how imploringly they stare at you. Also, do not eat or drink raw or unpasteurized foods or beverages served on site–this includes cheese, juice, milk, and cider. These foods have not been heated to a high enough temperature (usually achieved through pasteurization) to kill harmful bacteria.
Lastly, make sure children are being safe around animals. That means taking extra care to make sure they are washing their hands when appropriate and not putting their hands near their faces or mouths. Also, keep strollers, bottles, and other items out of the animal enclosure to prevent risk of contamination. Keeping a spare change of clothes is also helpful. Do not let children 5 or younger touch poultry or ducks without being supervised by an adult.
The Lange Law Firm
Our mission is to help families who have been harmed by petting zoos and farms.  When corporations cause food poisoning or Legionnaires' disease outbreaks or when petting zoos cause outbreaks, we use the law to hold them accountable.  The Lange Law Firm, PLLC is the only law firm in the nation solely focused on representing families in food poisoning lawsuits and Legionnaires disease lawsuits.
If you or your child was infected with Ecoli after attending a petting zoo and are interested in making a legal claim for compensation, we have an Ecoli lawyer ready to help you.  Call us for a free no obligation legal consultation at (833) 330-3663 or send us an e-mail here.
By: Jory D. Lange, Jr. and Candess Zona-Mendola, Editor (Non-Lawyer)