E. coli Outbreak Zips Through the Smokey Mountains
Posted in E. coli,Outbreaks & Recalls on July 12, 2018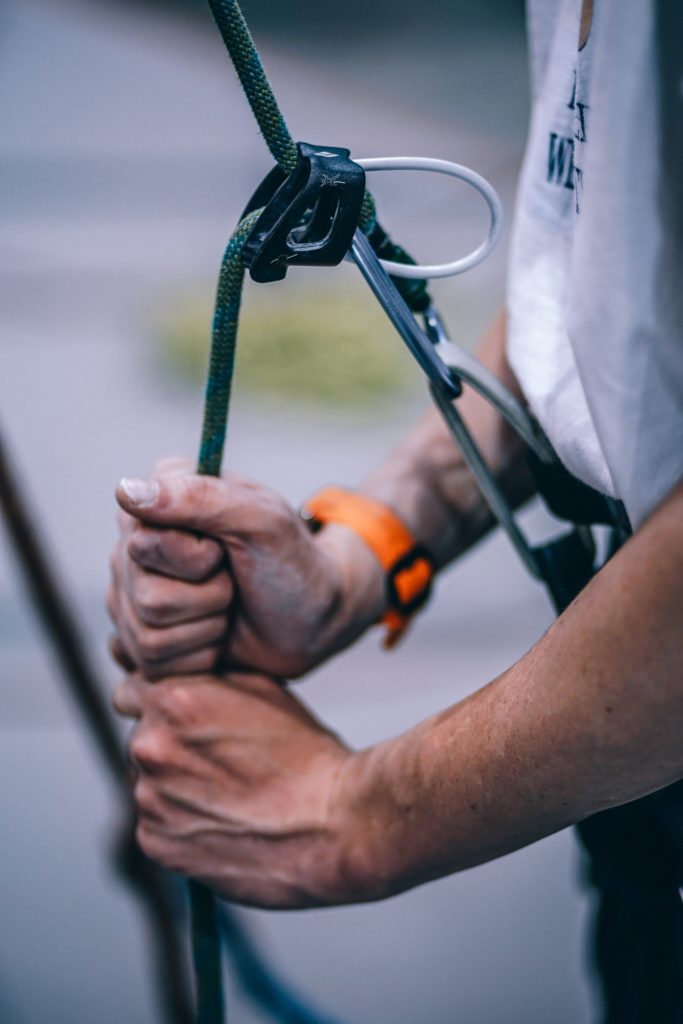 There has been another major E. coli outbreak in the United States. But oddly, not related to food. This time, ground zero revolves around an outdoor adventure company located in the Smokey Mountains of Tennessee. The water used along the routes provided to its patrons has been found to contain traces of E. coli bacteria.
CLIMB Works Zip Line Canopy Tour Company in Gatlinburg, TN has come under scrutiny in the past few days for making over 500 people sick with E. coli. Testing for exactly what type of strain and possible factors for how the bacteria made it into the water supply are ongoing. CLIMB Works was temporarily closed and has since reopened.
In looking over posts from multiple social media sources, one can easily see how saddened and upset the owners of CLIMB Works are.
Important: If you visited CLIMB Works between mid-June and early July and are experiencing symptoms associated with E. coli, DO NOT wait, seek medical assistance now. Early medical attention can help reduce the risk of long-term complications.
When word of a possible outbreak spread over social media, the East Tennessee Region Health Department took little time getting the word out to everyone. Through cooperation from CLIMB Works, emails went out to everyone who used the adventure company's services with a detailed survey as to whether they have become ill after visiting CLIMB. The response was immediate as emails flooded back in, reporting cases of E. coli from multiple sources. Due to out-of-state groups attending Gatlinburg during the time frame in question, the numbers of those who have become ill continue to grow. By sending almost 3,000 surveys to patrons on CLIMB Works, the Tennessee Health Departments was able to track down some of those suffering from illnesses associated with E. coli. This number is an indication of those who responded, the number of those who became ill could be much higher. According to a media spokeswoman, about 92 percent of those said they were traveling with a group of between two and 30 people.
It isn't only visitors who have become sick, but employees too. "A lot of the crew has been sick. They weren't working when they were sick, but we don't know if they were sick a couple of days before or a couple days after," according to CLIMB Works owner Nick Thompson.
An anonymous source I spoke with who was affected by this E. coli outbreak admonished: "I would definitely be more cautious of the water you drink that is provided by an establishment. I feel the worst for the young children that got sick and for the families trying to enjoy vacation."
In the Know
It is imperative we give E. coli another hard look here. Readers may not feel well but not know exactly what the issue us. What is this bacterium we keep hearing about?
E. coli is a bacteria located in the lower intestines. Most strains of E. coli are harmless. Our bodies use these bacteria to digest and break down the food we eat.
Shiga toxin-producing E. Coli (STEC) is what makes us sick. STEC can have a number of symptoms:
Abdominal cramps
Diarrhea
Fever
Vomiting
This bacteria is transmitted mainly to humans through eating contaminated food. Uncooked meat and raw milk seem to be the most popular. We have also seen an uptick in the fruit and vegetable markets and E. coli lately. One mode of transmission we forget about though is person to person. Being aware of how we contract E. coli is an important way to help the spread of these dangerous bacteria.
It is worth mentioning again: if you are having any of these symptoms and have visited this establishment during mid-June to early July, seek medical attention immediately.
Prevention
In cases such as this, it is difficult to determine if the right type of prevention could have made a difference. Hindsight is always 20/20 they say. There are always outside factors we cannot control. Let's take a quick look at some factors we can control.
Maybe mom was right when she said always wash your hands; especially after going to the bathroom, changing diapers, before/during/after food preparation, and having contact with farm animals.
STEC is "heat-sensitive" in that cooking foods thoroughly will eliminate E. coli bacteria.
Avoid swallowing water when swimming in a lake, pond, swimming pool, or backyard pool.
Avoid raw milk, unpasteurized dairy and juices.
From the CDC: "Know your chances of getting food poisoning. People with higher chances of foodborne illnesses are pregnant women, newborns, children, older adults, and those with weak immune systems, such as people with cancer, diabetes, or HIV/AIDS."
For a more in-depth look at safer food-preparing practices, the World Health Organization created a thirty-page manual for download. I would encourage everyone to take a look at this free information.
The Clean-up
It has become a mantra of mine and I suggest you adopt the same or something like it: knowledge is power (for some reason I have a part of a Schoolhouse Rock song floating in my head). By staying informed, we increase that power and can live healthier and happier lives. That is why we are here, bringing you good people news and information concerning food safety.
Early reports show no signs of lasting damage due to this outbreak. I believe a large part of that is due to the quick response on Health Organizations. As our society learns and understands more about foodborne illnesses, the more we can recognize them and how to prepare and prevent against them.
Got E. coli? We Have a Lawyer That Can Help You Right Away
E. coli lawyer Jory Lange is one of the nation's leading food poisoning lawyers. Mr. Lange has helped families from the Mid-Atlantic to the Midwest, from Florida to California, and in states across the nation.
If you or someone in your family tested positive for E. coli and you would like to know more about your legal rights, call (833) 330-3663 to get answers now.
By: Dwight Spencer, Contributing Writer (Non-Lawyer)