E. coli Romaine Source Found!
Posted in E. coli,Outbreaks & Recalls on August 14, 2018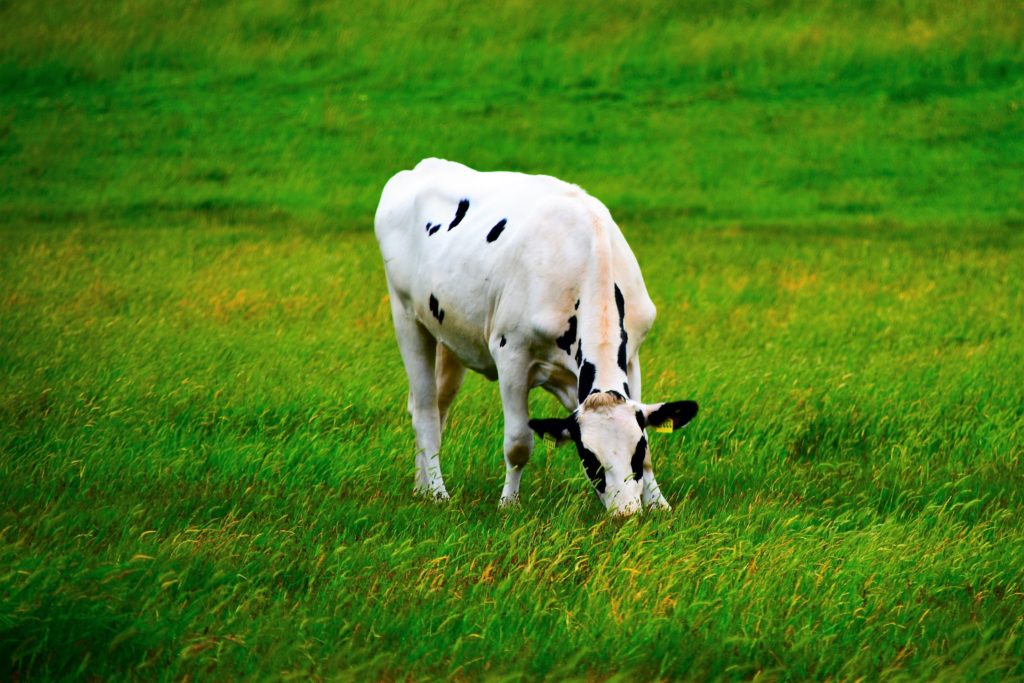 I know it's been awhile, and romaine lettuce has been safe to eat again for a bit.  While we have gone about our normal lives, investigators were still searching for answers for what caused the massive multi-state E. coli romaine outbreak that was traced back to romaine lettuce.
For a long time, all we knew was that romaine was making people sick.  We just couldn't identify where the contamination originated.  All we knew was that it came from the Yuma growing region.  And that was about it.  Guidance essentially went with the blanket "avoid all things romaine."  Investigators were stumped.
But now we finally have answers.  Well.  Sort of.  The short answer is that it involves cows.  First, let's take a walk down memory lane.
Let Us Refresh Our Memory
It started in early April of 2018.  On April 4th, the United States Food and Drug Administration (FDA) learned about a cluster of E. coli O157:H7 infections in two states.  By the next day a new cluster was reported in several other states.  Together the FDA, Center for Disease Control and Prevention (CDC) and state partners began collaborating and conducting traceback activities in an effort to identify the food item that was responsible for this outbreak.
On April 10, 2018, the FDA issued a public announcement that a multi-state E. coli outbreak was being investigated but a food source had not been identified.  Guidance to practice safe food handling and preparation was issued and people were urged to consult a health care provider if they feel they may be sick with E. coli.
Eventually patient interviews pointed in the direction of chopped romaine.  On April 13th , the chopped romaine from the Yuma growing region was indicated as the likely source of contamination.  No specific farm could be identified as the sole source of the outbreak.
A monkey wrench was tossed in the investigation on April 19th when the spotlight that was on ONLY chopped romaine was widened to include whole head romaine as well when 8 people fell ill with the outbreak strain at an Alaskan correctional facility.  They consumed whole-head romaine lettuce.
Next the FDA advised consumers to avoid ALL romaine lettuce originating from the Yuma growing region.  If you were unable to identify where the romaine was grown, you should throw it out and clean anything that may have come in contact with the lettuce.
Luckily the whole head lettuce responsible for illness at the Alaskan correctional facility was traced back to a single farm.  This information was released on April 27, 2018.  More good news came on May 2nd when the FDA received confirmation from the Arizona Leafy Greens Marketing Agreement that the growing season for the Yuma region ended on April 16, 2018 and with a 21-day shelf life, the product would soon be out of the supply chain.
The FDA released an update on May 31, 2018 with updated information and discussion of ongoing traceback investigation.  An environmental assessment was conducted between June 4, 2018 and June 8, 2018 of the Yuma growing region to continue investigating potential sources.
The CDC announced on June 28, 2018 that the outbreak had ended, but the FDA and CDC were continuing the investigation.  This brings us to last week.  Finally!  A source has been identified.
Finally!  A Source!
In a joint meeting on July 31 and August 1, 2018 the FDA and Leafy Greens Food Safety Task Force (formed in response to the E. coli O157:H7 outbreak linked to romaine lettuce this year.  There they discussed the preliminary Environmental Assessment taken from Yuma to generate a platform for conversations between the local and state health departments along with growers to discuss how to prevent such an outbreak from happening again.
The samples taken from canal water tested positive with the same strain of E. coli O157:H7 shared among outbreak patients.  The FDA considers that this contaminated water came in contact with the produce by either irrigation or some other cross-contamination means.  The FDA also noted that the contaminated canal is close to what is called a Concentrated Animal Feeding Operation (CAFO), which is essentially a facility housing a large number of cattle (over 100,000 head of cattle).  A cluster of romaine lettuce farms are located near this canal.
Experts are working on tracing back exactly how the CAFO may have contaminated the canal, and how that contaminated canal water could have contaminated nearby farms.  This is still in the investigation phase, but at last we have an answer to the question that has been plaguing our country for the better part of the summer.  In order to prevent contamination and subsequent illness from recurring when the growing season for romaine lettuce shifts back to Yuma, a final source should be nailed down so it can be resolved.
Things to Know About E. coli
While symptoms of Shiga toxin producing E. coli (STEC) like that from E. coli O175:H7 vary from person to person, typical symptoms involve severe stomach cramps and diarrhea that is often bloody.  While fever doesn't always occur, if present it is usually not very high at less than 101 ⁰F.  Symptoms generally resolve in normally healthy individuals within about a week, though some may experience more severe symptoms or life-threatening infection.
Somewhere around 5 to 10% of those diagnosed with STEC infection develop a complication known as hemolytic uremic syndrome (HUS).  HUS is a type of kidney failure that if not treated quickly may result in death.  Symptoms of HUS include abdominal pain, fever, paleness, feeling very tired, unexplained bruises or bleeding, and notably a decrease in the frequency of urination.
While any person of any age can become infected with STEC, some groups are more susceptible than other and more likely to develop more severe symptoms.  The very young (under the age of 5 years old), older individuals (above 65 years old), and those with a compromised immune system (due to illness, medication, or other factors) are at higher risk of developing HUS.
Not Completely Out of the Woods
So, we have an answer.  All is well now.  Well…  Not completely.  There is still work to be done to determine how the contamination took place.  How exactly did the cattle contaminate the canal? Then how did the canal water contaminate the farms.  These important links are still lingering.  We just hope the dots are connected before the farmers in Yuma start planting romaine seeds.
Keep looking to MakeFoodSafe.com for more information as it becomes available to this and other food related topics.
By: Heather Van Tassell, Contributing Writer (Non-Lawyer)