E. coli in Romaine Lettuce Again? Yuma Growing Region Begins
Posted in E. coli on October 26, 2018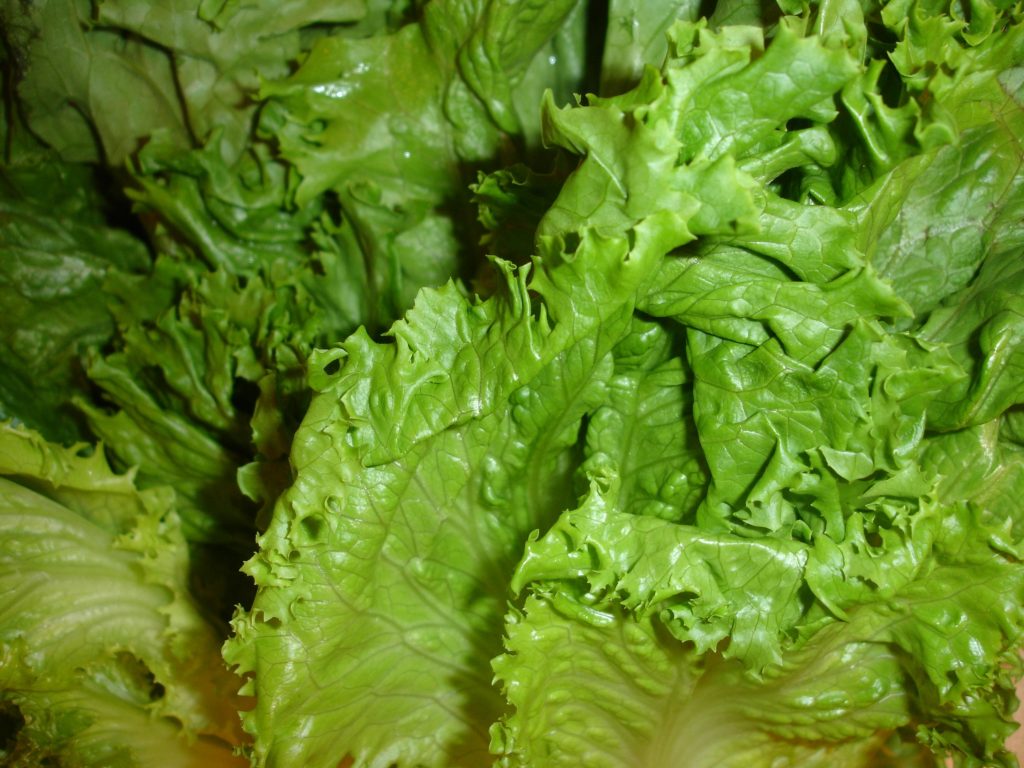 Could we see Ecoli in romaine lettuce again this fall?  Investigators and outbreak watchers are bracing for the worst as the Yuma growing season comes back this November.  When the outbreak that began this past April ended, there were still questions without product to test (due to short shelf life and end of the growing season) and investigations stalled.  Could we see another multi-state outbreak of E. coli O157:H7 in the United States?  Should we be concerned about leafy greens again?
Let's take a look at how the outbreak unfolded…
A Look Back on The E. coli Romaine Outbreak
On April 4, 2018 the United States Food and Drug Administration (FDA) was made aware of a cluster of E. coli O157:H7 infections that were linked in 2 states.  By the next day a new cluster was reported in several other states.  The FDA, Center for Disease Control and Prevention (CDC), and state partners began an investigation to work on tracing back the patients involved to a common food item consumed.
The first public announcement came on April 10, 2018 where the FDA communicated that an outbreak was spanning several states and that there was no food source identified at the time.  The FDA provided safe food handling and preparation recommendations and urged folks to consult a health care provider if they think they may have E. coli infection symptoms.
By April 13, 2018, patient interviews pointed to chopped romaine from the Yuma growing region as the likely source.  Unfortunately, (or fortunately depending on what side of the fence you were on) the final day of romaine lettuce harvesting in that region was April 16, 2018.  No specific farm could be narrowed in the investigation.
It seemed that the outbreak could be over and some sense of origin was brought to light.  Then on April 19, 2018, Alaska health partners indicated that 8 people were confirmed to have E. coli O157:H7 infection consistent with the outbreak strain.  These infections all took place at a correctional facility and the monkey wrench was thrown into the mix.  These individuals consumed whole head lettuce – not chopped lettuce as previously expected.  So far only chopped lettuce was indicated in outbreak patient interviews.
The FDA changed their announcement to advise consumers to avoid ALL romaine lettuce from the Yuma growing region – not just the previous guidance for chopped romaine.
The Alaskan correctional facility cases were traced back to a single farm, though this didn't answer the questions about the chopped lettuce.  On May 2, 2018 the FDA received notice from the Arizona Leafy Greens Marketing Agreement that romaine lettuce was no longer being produced and distributed from the Yuma growing region.  With a 21-day shelf life, it was difficult at that time to chase down potentially contaminated lettuce in the supply chain.
Sampling took place in early June to provide an environmental assessment of the Yuma growing region in an attempt to get some final answers as to where the outbreak strain could have originated in hopes of preventing recurrence.  The CDC announced the outbreak was officially over on June 28, 2018 – indicating no new cases and the expected contaminated product was now beyond reasonable shelf life.
The CDC later indicated that samples taken from a canal in the region contained the same deadly bacteria found in outbreak patient samples.  "The E. coli O157:H7 found in the canal water is closely related genetically to the E. coli O157:H7 from ill people," the CDC said in a final update on the outbreak.  This canal water taken from the Colorado River was used to irrigate many of the romaine crops in the region.
Could We See Some Déjà vu?
Saying that most of the leafy greens America consumes for about half of the year comes from the Yuma, Arizona growing region is an understatement.  In fact, Yuma County indicates that it grows 90% of all leafy greens consumed in America between the months of November and March.  After that, favorable climates shift to another region of the United States.
While the outbreak seemed to be limited to leafy greens, specifically romaine lettuce, the Yuma region is a source for many other crops consumed in the United States.  An estimated 175 crops such as dates, lemons, and melons make up about $2.5 billion in revenue each year.
E. coli O157:H7
While people of any age can become infected with this deadly bacterium, some people in the population experience a higher risk of infection and subsequent complication than others.  The very young – under 5 years old, older adults – over 65 years old, and those with a compromised immune system (due to illness, medication, or other issue) are at higher risk.
E. coli O157:H7 is a type of Shiga toxin producing E. coli (STEC). STEC infections often include bloody diarrhea and stomach cramps. This does not always accompany a fever, though if one is present it is often not very high (less than 101 ⁰F).  Symptoms often resolve within 5 to 7 days and can range from mild to serious or even life-threatening.
About 5 to 10 percent of those diagnosed with STEC infection can develop HUS.  These symptoms include abdominal pain, fever, tired feeling, unexplained bruising or bleeding, decreased frequency of urination, and paleness.  If HUS symptoms begin to emerge, immediate medical care should be taken.  Those with HUS need to be hospitalized, as kidneys may stop working resulting in acute renal failure.  Additionally, other serious issues may develop including hypertension, chronic kidney disease, and even neurologic problems.
Does This Get You Off the Hook for Eating Your Leafy Greens?
If salad isn't your favorite, this could be your excuse for skipping the first course.  Though nothing is certain with this new growing season.  The harmful bacteria may have moved along to another part of the Colorado River.  Bacteria in the soil could have died out.  Or…  It could be sticking around for the next growing season to rear its ugly head again.
The FDA has not indicated farms could not grow in that region this season, so we will see leafy greens and other crops from the Yuma, Arizona growing region across the United States come early November.
Avoid if you must.  Though smart prevention activities can help keep your family safe in the event the contamination is not resolved.  All fruits and vegetables should be thoroughly cleaned prior to consuming.  Treat cutting boards, surfaces, and utensils as if they were covered with bloody meat – wash thoroughly and avoid cross-contamination of clean and ready-to-eat foods.  Many times, people increase their exposure risk because they do not expect fruits and vegetables to carry the same risk as meat products.  Wash your hands and keep things clean to protect yourself and your family.
Stay tuned to MakeFoodSafe.com for updates on this and other foodborne illness and outbreak issues.  We are happy to be your source for healthy information.
By: Heather Van Tassell, Contributing Writer (Non-Lawyer)