E. Coli Bacteria Sickens Over 500 People!
Posted in E. coli,Outbreaks & Recalls on July 13, 2018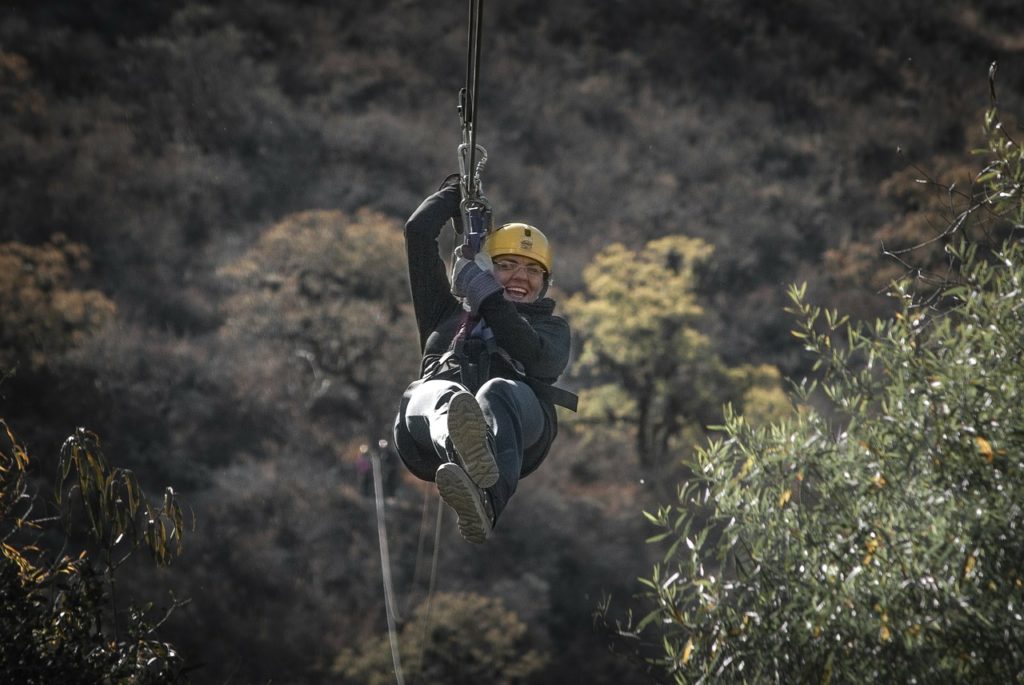 No one likes to be the bearer of bad news–but what's worse is to be the cause of the unfortunate event. In Gatlinburg, Tennessee, however, there seems to have been an E. coli bacteria outbreak originating at CLIMB Works Zip Line Canopy Tour linked to well water. Tennessee authorities are saying this zipline attraction has affected over five hundred people with E. coli bacteria.
A Facebook review by Emily Oney reads, "The tour itself was fine. We had a group of 8 for the mountaintop tour on Saturday morning. By Sunday afternoon, June 8, 2018, (including a 9 and 11 year old) of us were throwing up and terribly sick and could not figure out why. Upon further investigation, I found a review online in social media from Sunday where more families were claiming to be sick from the contaminated coolers of water on the course. Do not drink the water here. Climb Works should make this right with all the families that were affected by this. Terrible way to end our family vacation."
Gail Harmon, assistant director of the East Tennessee Region Health Department, told the news that well water samples from CLIMB are on their way to Nashville laboratories after preliminary testing found it to be intoxicated with E. coli bacteria and total coliforms. These E. coli and total coliforms results are believed to be the cause of hundreds of cases of gastrointestinal illness. According to the Tennessee Department of Health, over five hundred cases of gastrointestinal illness have been reported at CLIMB Works Zipline Canopy Tour.
The Tennessee Health Department utilized CLIMB's online sales records to contact and survey 2901 patrons. The survey's discovered that 548 of over 800 respondents reported an illness after visiting CLIMB. However, online reviews of the business reveal that many people visit CLIMB Works in groups, so the number of sick people could be much greater than the estimated results. Harmon said that of the 548 people reporting an illness, 505 were traveling as a group, and groups range from two to 30 individuals, all over varying ages.
Respondents are spread out across many states and are pinned to have visited CLIMB between the middle of June and early July. The Tennessee Health Department revealed that sickened visitors are reporting diarrhea and vomiting. Advanced testing will show if the strain of E. coli is contagious or not. According to the Mayo Clinic, there are some strains of E. coli that cause gastrointestinal issues that are able to spread from person to person. Such strains can be especially contagious when children are affected or if adults don't properly wash their hands.
The facility closed temporarily in response to the outbreak as tests and consultations were completed, but they resumed when local authorities allowed. Instead of serving well water, however, the company switched to bottled water and are in the process of cleaning and sanitization procedures. They posted signs in their bathrooms warning guests that it was not a potable water source.
"There is ongoing communication with the Tennessee Department of Health and Tennessee Department of Environment and Conservation regarding future use of the well-water system," the department said.
Over the next couple weeks, the state will gather additional information and finalize a report.
Right now, CLIMB Works believes people might have gotten sick after drinking water at the facility and said the department was trying to pinpoint if there was water contamination or a contagious stomach bug going around.
The Tennessee Health Department told the news that they "learned of multiple ill groups who visited the facility from patron complaints. There appears to be a spectrum of illness, but we are continuing to gather more information."
The owner of the facility expressed his surprise to have heard that over 500 cases of E. coli were reported, saying he had only been aware of 100 or so. Guests had left comments and reviews on their social pages, to which CLIMB Works replied that all of their water testing had come back revealing safe conditions. However, since this, the Tennessee Health Department took multiple samples that revealed bacteria in CLIMB Works' water and highly recommended they stop using it. CLIMB Works claims they immediately switched to bottled water and had purification systems installed, so the exceptionally high number of affected cases is understandably a surprise.
Dr. Shawn Hawkins, professor of biosystems engineering at UT, explained to authorities that there are likely two ways that the water was contaminated at CLIMB Works. Hawkins said that either the water was contaminated at the surface or there is a septic system leak. Hawkins went on to say that testing for E. coli in water is common and not specific to questionable waters. He said that the presence of E. coli indicates that there is fecal matter, which means there is high risk for a water-borne illness. Hawkins explained that E. coli exists only in the GI tracts of birds and mammals–including humans, so, "When we measure and see E. coli in a well," Hawkins said, "we know that that well has been contaminated with fecal waste."
It seems that only guests having visited between June 15th and July 6th have experienced an illness, and authorities recommend that anyone who has visited CLIMB Works in this time should contact their healthcare provider and get a stool testing. One family visiting from Louisiana told the news that they got sick after simply visiting the zipline. The family explained that the symptoms manifested themselves on the last day of their trip. They said that, while the trip was entirely enjoyable up to that point, it ended up being the worst trip they had ever taken together.
E. coli lawyer Jory Lange is one of the nation's leading food poisoning lawyers. Mr. Lange has helped families from the Mid-Atlantic to the Midwest, from Florida to California, and in states across the nation.
If you or someone in your family tested positive for E. coli and you would like to know more about your legal rights, call (833) 330-3663 to get answers now.
By: Abigail Ryan, Contributing Writer (Non-Lawyer)