Ecoli Romaine Lettuce Outbreak: Just When I Thought I Could Eat Salad Again
Posted in E. coli,Outbreaks & Recalls on November 20, 2018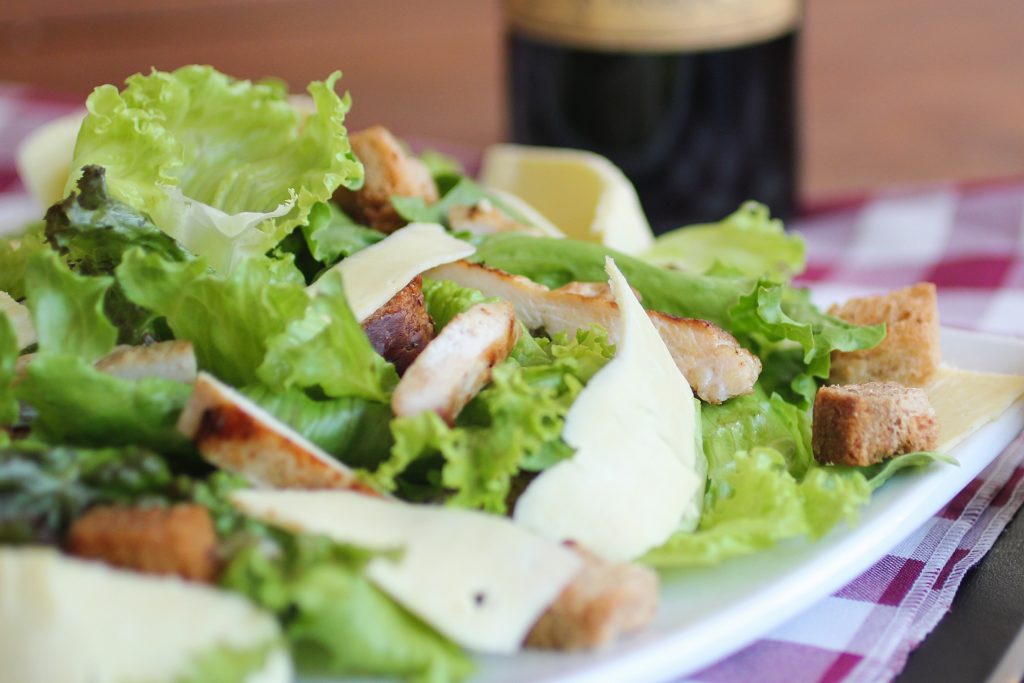 If you are like me, we hoped romaine would be safe to eat again this season. In fact, I stood back from eating my beloved Caesar salad for the last few weeks praying that my anxiety over another romaine outbreak was unfounded. Surely, in the midst of more than one romaine lettuce ecoli outbreak lawsuit, things have gotten better? After 210 illnesses and 5 deaths from the outbreak just this Spring and identifying the problem, we are safe now? I mean, at least farmers are testing their crops, right?
Wrong.
There is another outbreak of Ecoli O157 linked to romaine lettuce. So far, 32 people are sick in 11 states. Also, 18 people are sick in Canada.
I don't know about you, but I am concerned. Big time.
FAQS
There were some Frequently Asked Questions I received during the last outbreaks. And I have answers for you in this one:
What brands of romaine lettuce are contaminated?
We don't know yet. The FDA has confirmed that they are conducting a traceback investigation to determine the source of the romaine lettuce that made the confirmed cases sick.  Additionally, FDA and several states are conducting laboratory analysis of romaine lettuce samples potentially linked to the current outbreak. In the meantime, the FDA and CDC "advis[e] that consumers do not eat any romaine lettuce because no common grower, supplier, distributor, or brand of romaine lettuce has been identified."
I just brought romaine from X grocery store, is it safe to eat?
The FDA and CDC advise you don't. And that is all romaine products – whether whole heads, in a preached package, mixed into a salad mix, or bought from a restaurant. Step away from the romaine in any form.
How can I tell if my romaine lettuce is contaminated?
You can't, unless you are able to conduct Ecoli testing at home. Food contaminated with Ecoli will look, taste, smell, and even look the same as food that us not contaminated with Ecoli. When in doubt, throw it out.
How did this happen?
We have ideas, but no confirmation yet. The last outbreak was linked to irrigation concerns. This one may have the same issue. We just don't know. Root crops and leafy vegetables such as lettuce are the most susceptible to contamination from the application of manure to the soil. The fecal matter from cattle, deer, goats, and sheep can come in contact with produce that is grown in soil when it is shed in their feces.
Are the outbreaks all related?
Possibly. The CDC confirmed that "Ill people in this outbreak were infected with E. coli bacteria with the same DNA fingerprint as the E. coli strain isolated from ill people in a 2017 outbreak linked to leafy greens in the United States and to romaine lettuce in Canada. The current outbreak is not related to a recent multistate outbreak of E. coli O157:H7 infections linked to romaine lettuce."
Are you sure romaine is to blame?
Yes. The CDC and FDA report that epidemiologic evidence from the United States and Canadian health agencies indicates that romaine lettuce is a likely source of the outbreak.
How do I know if I have Ecoli?
The symptoms of an Ecoli infection show within 2 to 10 days after eating an Ecoli contaminated product. Keep on the lookout for the tell-tale signs of the infection: vomiting, nausea, watery (sometimes bloody) diarrhea, abdominal pain, and (potentially) fever. Urgent medical attention is recommended at any sign of the infection, especially if you have eaten romaine recently or are at high risk for foodborne illness. E. coli does not discriminate either. Even those who are healthy can be susceptible to serious infection and potential long-term complications.
Is this form of Ecoli dangerous?
This particular E.coli strain is known as STEC E.coli O157:H7 (herein referred to as O157:H7), and it is particularly virulent because of the toxin that is shed by the bacteria: toxins that can result in life-threatening hemolytic-uremic syndrome (HUS). This strain is potentially deadly to the elderly, young infants and children, and those with compromised immune systems.
Assistant Professor of Agricultural Economics at the University of Connecticut John Bovay commented, "Some strains of E. coli bacteria produce toxins that can make us sick. When fresh fruit or vegetables become contaminated with one of these forms of E. coli, it can cause numerous illnesses all across the country because fruit and vegetables are shipped thousands of miles and are rarely cooked to a temperature that would kill E. coli."
What about HUS? Should I be concerned about that?
Yes. HUS, or hemolytic uremic syndrome, is a potentially life-threatening complication affecting the kidneys as a result of a STEC Ecoli infection.  About 5 to 10% of those diagnosed with STEC Ecoli end up developing HUS.  People with HUS should be hospitalized, otherwise they could experience kidney failure and other serious health problems.  Unfortunately, the acute effects of HUS are not the only concern. In some cases, long-term damage to the kidneys and other organs can result in persistent or recurrent health concerns that can have a drastic effect on a patient for the remainder of their life.
What are the symptoms of HUS?
Symptoms of HUS develop about 7 days after initial STEC symptoms appear, often as diarrheal symptoms are improving.  Someone with HUS may experience a decrease in the frequency of urination, extreme fatigue, easy bruising, and pallor of the cheeks and lower eyelids. As with Ecoli infections, someone should seek immediate medical attention at the first sign of any of these symptoms. Early medical intervention can help reduce the risk of more severe illness and long-term complications.
Our E coli Lawyer is Here to Help You
If you believe you have developed an E coli infection from eating romaine lettuce, we want you to know that an E coli Lawyer at the Lange Law Firm, PLLC is currently investigating this matter and offering free legal consultations. Our lawyer, Jory Lange became a lawyer to help make our communities and families safer.
If you or a loved one have become ill with E coli, you can call (833) 330-3663 for a free legal consultation or complete the form here.
By: Candess Zona-Mendola, Editor (Non-Lawyer)