Source Found! Elmira Legionnaires Outbreak
Posted in Legionella,Legionnaire's disease,Our Blog,Outbreaks & Recalls on November 7, 2019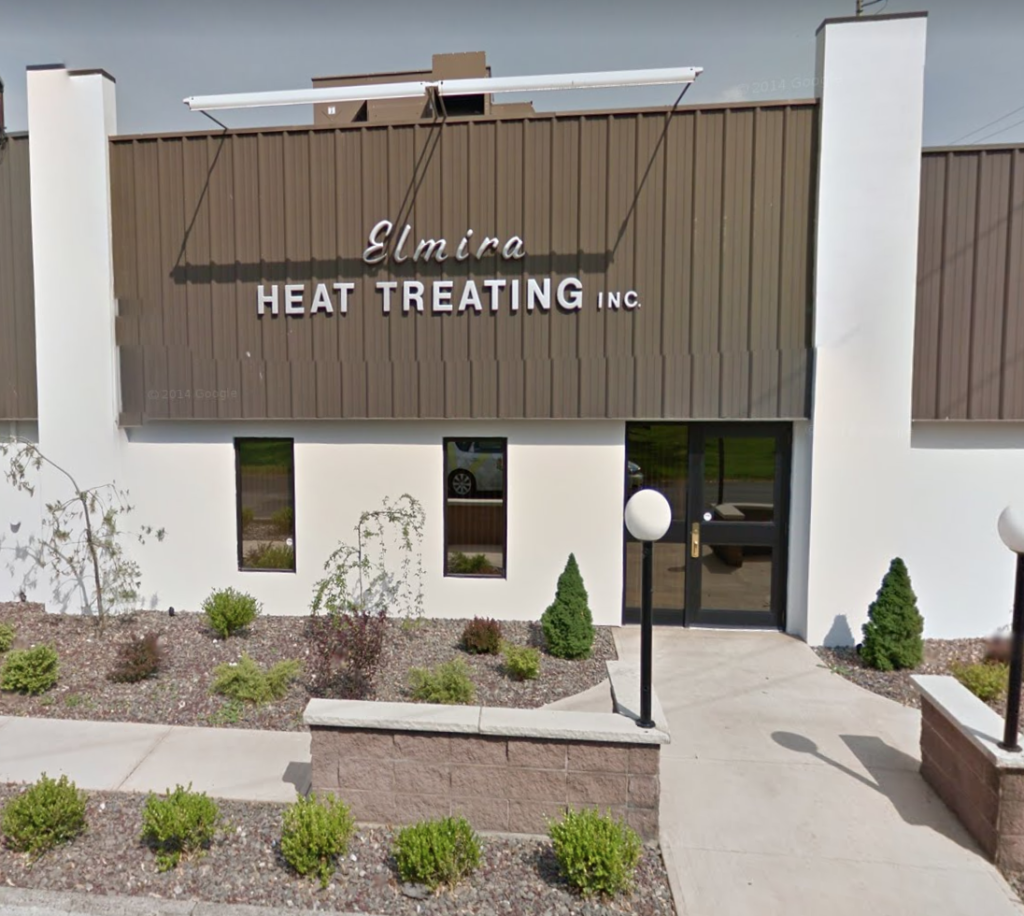 The mystery has been unraveled. The New York State Department of Health has found the source of Legionnaires' disease in the Elmira Legionnaires Outbreak. The outbreak has been linked to a local business – Elmira Heat Treating.
About the Elmira Legionnaires Outbreak
Chemung County health officials initially revealed a total of 13 cases of legionella in the county. Nine were reportedly part of the same cluster, three were separate cases and a fourth separate case was confirmed at the Chemung County Nursing Facility.
All of the ill patients in recovery, and there have been no reports of any deaths, according to the New York State Health Department. The ages and conditions of those who were/are sick has not been disclosed.
Here's What We Know
According to the New York State Department of Health, working in collaboration with the Chemung County Health Department, an announcement has been made that  samples of Legionella bacteria collected from cooling towers at Elmira Heat Treating on South Kinyon Street matched specimens from four patients diagnosed with Legionnaires' disease.
According to the Chemung County Health Department's press release on August 30, 2019:
"The Chemung County Health Department has been investigating an increased number of Legionellosis illness cases in Chemung County."
Well, the search (for the source at least) is over.
The New York State Department of Health issued its own release, stating:
"Environmental samples were collected by the State and County health departments in the homes of those patients and from cooling towers in proximity to determine whether there was a common point of exposure. After extensive testing, a sample collected from one of three cooling towers at Elmira Heat Treating proved to match the Legionella bacteria from the four clinical cases.
NYS DOH and Chemung County investigators visited Elmira Heat Treating on November 1 to inspect all three cooling towers and gather operational information from the company's owners. The inspection revealed that one cooling tower did have a history of bacterial growth, but testing earlier in 2019 indicated it was within State acceptable levels for Legionella… Additional precautionary sampling was conducted on all three towers."
About Elmira Heat Treating
Elmira Heat Treating is a local Emira company who provides heat treating services to the local community. They also offer trucking and courier services.
According to their website, they also "provide consulting services to our customers. Whether it be for a unique heat treating requirement or in the design of a new product, consultation with our metallurgist has often resulted in lower manufacturing cost, lower heat treating cost and improved product reliability."
About Legionnaires' Disease
Legionnaires is a severe form of pneumonia that affects the lungs. It spreads when a person breathes in a mist or water vapor contaminated with legionella bacteria. Not everyone who breathes in the contaminated mist will get sick but some will.
Once Legionella bacteria starts spreading, it gets into small droplets which people are able to breathe in. Some of the most common sources of bacteria transmission are systems that can produce large amount of aerosolized droplets like
Cooling towers
Shower heads and sink faucets
Hot tubs and whirlpools
Decorative fountains
Hot water tanks and heaters
Any large buildings with these systems are required to have regular testing and maintain comprehensive water-management plans to prevent Legionella growth. Legionella bacteria grows best between the temperatures of 77 to 108 degrees Fahrenheit. The reason why Legionnaires is quite common during summer and early fall.
What Are the Symptoms?
Symptoms usually start two to 10 days after exposure to the bacteria. It begins with cough, fever and headaches and then other symptoms like shortness of breath, muscle aches, etc. begin to develop. The fatality rate of the disease is 10% and most of those who contract the disease are hospitalized. Treatment is done via antibiotics. The sooner the treatment starts, the better chances there are of recovery.
How Do You Get Legionnaires Disease?
Every year 10,000-18,000 people contract Legionnaires disease. How do they get it? By breathing in water vapor contaminated with Legionella bacteria. The organism is aerosolized in water and people inhale the droplets containing Legionella. However, new evidence suggests that another way of contracting Legionella is more common. "Aspiration" is the most common way that bacteria enter into the lungs to cause pneumonia. Aspiration means choking such that secretions in the mouth get past the choking reflexes and instead of going into the esophagus and stomach, mistakenly, enter the lung. The protective mechanisms to prevent aspiration is defective in patients who smoke or have lung disease. Aspiration now appears to be the most common mode of transmission.
What Water Conditions Cause Legionella to Grow?
Warm and stagnant water temperatures can cause the bacteria to multiply so when the temperatures are between 68 degrees Fahrenheit to 122 degrees Fahrenheit. Other favorable conditions include formation of rust, scale or biofilm, pH of the water is not balanced or disinfectant levels become low. These conditions are ideal for the growth of legionella bacteria.
Can a Legionnaires' Disease Lawyer Help?
Yes, they can! When a Legionnaires' disease outbreak results from a building owner's negligence, a lawyer can help to prove that:
the building owner failed to follow important safety rules
the safety rules exist to prevent legionella bacteria from growing and spreading through the air, where they can get people sick
had the building owner followed the important safety rules, no one would have gotten sick with Legionnaires' disease
The Lange Law Firm 
Our mission is to help families who have been harmed by contaminated food or water.  When corporations cause food poisoning outbreaks or Legionnaires disease outbreaks, we use the law to hold them accountable.  The Lange Law Firm is the only law firm in the nation solely focused on representing families in food poisoning lawsuits and Legionnaires disease lawsuits.
If you were infected with Legionnaires disease in the Elmira Legionnaires Outbreak and are interested in making a legal claim for compensation, we can help.  Call us for a free no obligation legal consultation at 833.330.3663, or send us an e-mail here.
By: Candess Zona-Mendola, Editor (Non-Lawyer)