(Face-Palm) Again, Chipotle?
Posted in Outbreaks & Recalls on August 28, 2018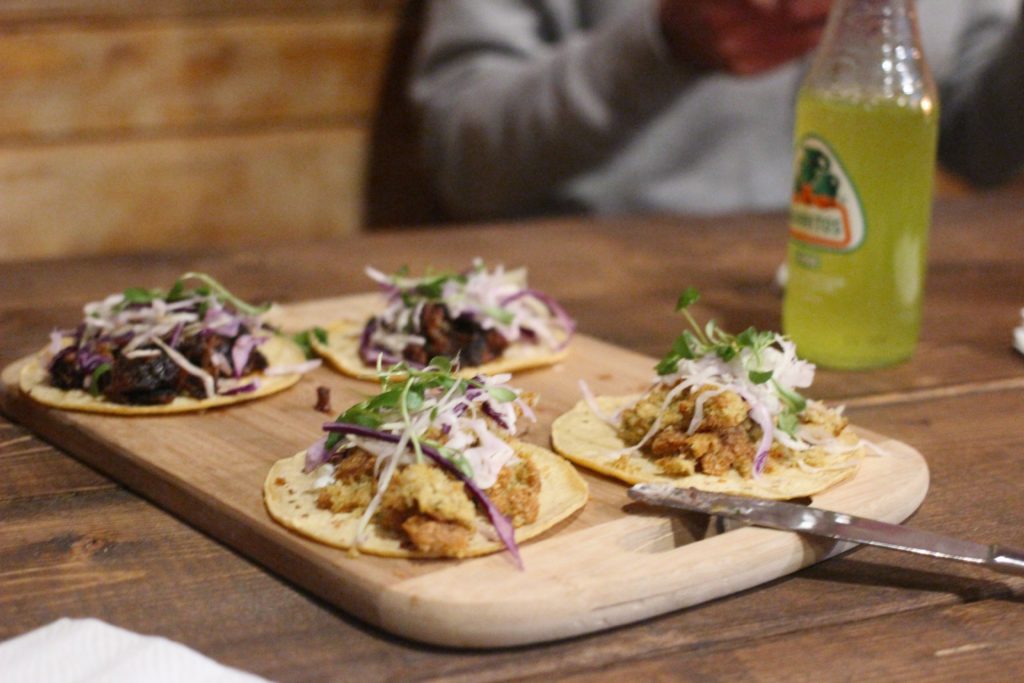 Just when we think about taking down Chipotle out of the picture of outbreaks, it comes back into it right again. Around 700 customers fell ill after eating at Chipotle Mexican Grill in Ohio. The cause of the outbreak was unknown for a long time after the outbreak but the mystery is solved now. The pathogen behind the outbreak was Clostridium perfringens. According to many food safety experts, preventing Clostridium perfringens from a setting is like Food Safety 101. You just know better. Chipotle must have made a massive temperature mistake to have not been able to prevent it.
Clostridium perfringens grows on meat and pre-cooked foods when they are kept at unsafe temperatures.
Outbreak
The outbreak came to notice on 31st of July 2018 when more than 170 people reported falling sick. Before that, around 7 customers called to report sickness and several employees called off work due to food poisoning. The numbers increased by August 3rd and reached 400. But the authorities soon realized that even this number was much lower than the people affected. It was confirmed at last, that 700 people fell ill due to the outbreak.
An initial health inspection found that black beans and pinto beans were not kept a proper temperature in the restaurant. Even lettuce was not refrigerated properly once it was prepared. However, it was reported that both of the violations were corrected the same day.
Chipotle has been plagued with many outbreaks in the recent years but none of them has extended to this magnitude. All the illnesses were traced back to this one restaurant. The Ohio restaurant was shut down immediately once these illnesses came to light, according to reports by CBS news. Employees also started following food safety protocols like replacing and inspecting the food and cleaning the restaurant.
Investigation:
By the end of July, more than 700 people reported getting sick after eating at the Chipotle. They were experiencing symptoms such as diarrhea, vomiting etc. The Delaware General Health District identified a total of 647 individuals that experienced food poisoning symptoms after eating food at Chipotle from 26th July 2018 – 30th July 2018. Food samples from the company tested negative for the usual bacteria like Salmonella, E. coli, Norovirus and Shigella. Additional testing was conducted to find out the culprit.
Luckily (or unluckily for those who ate at the location), it seems to be contained to one store — at least 703 of those illnesses are from people who ate at a single location in Powell, OH on 9733 Sawmill Parkway. This is the first time a single Chipotle location has seen this many illnesses.
The Centers for Disease confirmed that the pathogen behind the outbreak is Clostridium perfringens. The food samples tested negative for the bacteria but the stool samples from the infected customers confirmed that C. perfringens led to the illnesses. The pathogen grows when the food is left at an unsafe temperature, according to Delaware General Health District.
CDC started testing with the food samples first. But they all tested negative for the most common bacteria and Clostridium perfringens. However, stool samples tested positive for the toxin. Clostridium perfringens forms in the gastrointestinal tract inside the host's body. No single food source has been identified as the reason behind the illnesses but the testing of both stools and food samples continue at the CDC lab.
Chipotle CEO Brian Niccol spoke about the outbreak, "Chipotle Field Leadership will be retraining all restaurant employees nationwide on food safety and wellness protocols"
A ShoutOut to the Health Agents
The Delaware County Department of Health was integral at getting to the bottom of this mystery outbreak.  "I am extremely proud of our team! This investigation included countless hours of phone calls and interviews along with multiple inspections. We are also appreciative of our community for being very cooperative during this investigation and for understanding our work in protecting the public's health. We are also thankful for the work of our partners at the Ohio Department of Health and the CDC," said Delaware County Health Commissioner Shelia Hiddleson.
MakeFoodSafe gives all of those involved in the investigation of this outbreak a round of applause for a job well done – no pun intended.
Lawsuits against the food chain:
This is the seventh outbreak that the Chipotle is dealing with in the recent years. Of course, the consumers are not happy. It is now facing legal action from several firms. A recent suit claims "a late July food poisoning outbreak at Chipotle location in Powell, Ohio has sickened as many as 200 patrons and employees at the restaurant on July 29 and July 30", according to a release.
There is another lawsuit against the company by another customer. He has filed the lawsuit against that specific location. He is under medical care and seeking $25,000 in damages.
What is Clostridium perfringens? Symptoms, Treatment & Prevention
Clostridium perfringens is a spore-forming gram-positive bacterium. The bacteria get killed by cooking at proper temperatures but the spores might not. To prevent the spread of bacteria, it is necessary that the food is immediately served or refrigerated properly. The most common reason this toxin spreads is when the food is poorly refrigerated or prepared in bulk quantities and then kept warm for a long time before being served. Most common sources of the infection are beef, poultry and gravies.
The incubation period for the illness is around 6-24 hours and the symptoms include diarrhea and abdominal cramps. The illness does not last for more than a day or two but in severe cases and in children and older people, it might last for around a week or two.
The best way to prevent the growth of this bacteria is to follow proper storage procedures for cooked food. Hot food should be kept hot after cooking, perishable foods should be refrigerated within 2 hours and leftovers should be heated to a proper temperature before being served.
What can you do to help prevent getting sick with C. perf? Remember, hot foods should be hot and cold foods should be cold. If you order something from a restaurant and it is room temperature, don't feel bad about sending it back. Also, you can check a restaurants health grades at your local health department's website.