Feeling Lucky at the Group Pot Luck? Think Potluck Food Safety.
Posted in Food Safety,Our Blog on December 14, 2018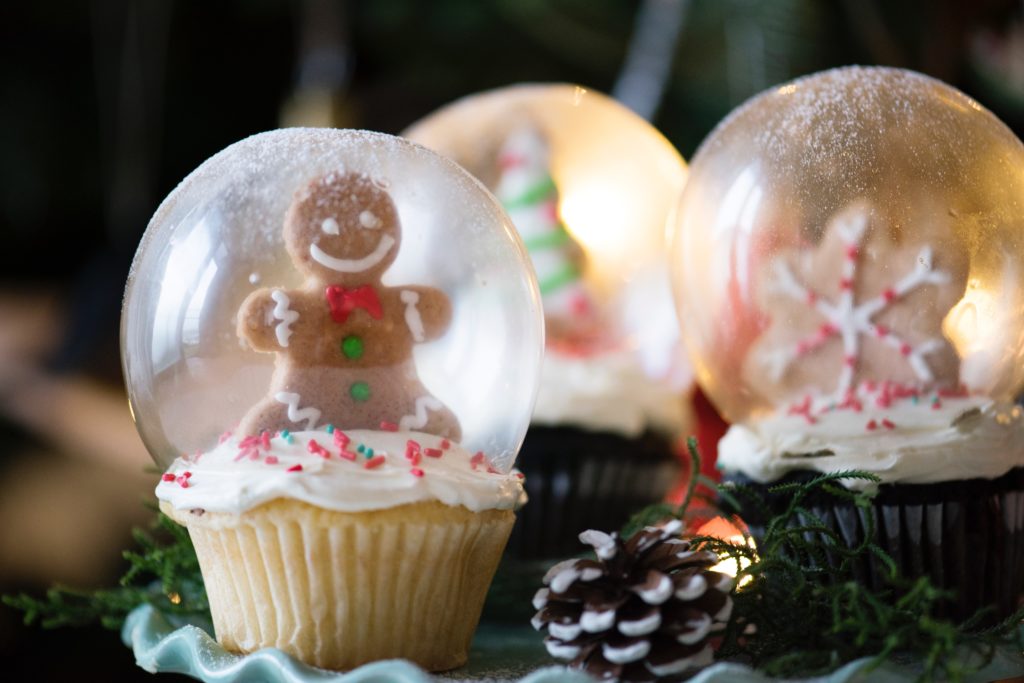 Summer's heat often brings the threat of foodborne illness from outdoor gatherings such as barbecues and pool parties.  As temperatures begin to cool and the calendar flips to November, this time of year brings about the not-so-silent threat of pot luck dinners. Potluck food safety is a must this season.
Thanksgiving and the holidays are a time for gatherings, sharing, and food.  Lots and lots of food.  Most families and even sometimes workplaces use the Thanksgiving holiday for pot luck gatherings.  I know everyone in my job looks forward to our "Diversity Thanksgiving Luncheon" where each person brings a food they really like to make or if possible, one that represents their cultural background.  This feast often involves anything from BBQ, noodle dishes, to things that I cannot even pronounce.
Family gatherings are often quite similar.  One family cooks the turkey, everyone else brings side dishes and desserts.  This leaves the aunt that can't cook the opportunity to bring the plates and utensils.  Everyone is included and the meal ends up being a great selection of everyone's personal "greatest hits" of food.  In my family I am tasked with the chicken n' dumplin's.  It's been my assigned food since I graduated high school.  I tell people that it is award winning, though I must confess I was the only judge.
Variety and expandable waistband pants aside, there is actually serious topic to discuss when it comes to holiday pot luck meals.  The Center for Disease Control and Prevention (CDC) cites food related gatherings – such as pot luck dinners as the second largest source of food related illness outbreaks.
Food Related Gatherings are Second Largest Source of Food Related Illness Outbreaks
There are many contributing factors to the phenomenon.  According to Marianne Gravely of the United States Department of Agriculture (USDA) Food Safety Inspection Service (FSIS), "We often hear about a food poisoning outbreak that happened because of a pot luck dinner."
"When you have a lot of people bringing a lot of food to your house" you have a variety of food types coming together.  "You have hot foods, you have cold foods," she says.  "They all have to be handled safely.  The hot foods have got to be kept hot, above 140⁰, the cold foods have to be kept cold."  Temperature control is a big factor.
Other Factors Include How Food Was Handled Before Arriving
Gary Crawford, host of the podcast titled, "Don't Turn Pot Luck Dinners into Bad Luck Dinners," also brings up that risk factors about how food was handled prior to arriving to the potluck venue.
"Contributors to the dinner may not have cooked the food to high enough temperature to kill bacteria," he says.  "Or may not have stored it to keep it above 140⁰ or below 40⁰.  Not to mention what happens when it gets to the event venue."
Suggestions to Keep the Pot Luck Safe
While the risk will still be there, a few tips could help keep risk levels from rising like Grandma's yeast rolls.  Gravely explains that keeping foods at appropriate temperatures can help minimize risk. "Perishable foods should not be left in the danger zone," she explains.  "That is the temperature range between 40⁰F and 140⁰F."  She also suggests advising guests to perhaps bring their contributed foods at serving temperatures.  "They need to heat it up themselves before they bring it."
Keeping Foods Warm
Suggestions to keep hot foods hot include putting foods in the oven, slow cookers, chaffing dishes, and electric heating mats.  A little preparation goes a long way for food safety.  I am a big fan of slow cookers to keep foods warm.  In fact, my crockpot once even created a bit of a misunderstanding.
Each year I brought my chicken n' dumplin's to the work pot luck in my crock pot.  We usually put copies of the recipes out on the table with it.  This served two purposes.  One, to help those with food allergies determine if a dish is safe to eat; and two, to share the recipe for those who want to make it later themselves.  I had a co-worker who enjoyed my dish 3 years in a row.  She came up to me one day so excited that she finally got a crock pot and wanted to get the recipe from me again.  We both cracked up that she waited so long because she thought she needed a crock pot to make it.  She had no idea that I made in on the stovetop and then transferred it to the crockpot for maintaining temperature.
Keeping Foods Cold
Cold foods that need to stay cold should be kept refrigerated until just before serving.  Alternatively, placing cold food serving containers over a slightly larger containers filled with ice can help keep cold foods cold.  While this is not as cold as true 40⁰F refrigeration, it will help keep foods safer for the 2 hours outside of allowed temperature deviation.
Don't Bring Too Much
Angela Fraser, food safety researcher at Clemson University suggests guests not bring enough of single dishes to feed an army.  She suggests that the host tell contributing guests to only bring 8 to 10 servings of a food.  "If you're making large amounts of food," she says, "it's very difficult to cool that large volumes of food down properly in a home setting."
Label Food Containers
Crawford suggests labeling food containers.  Have each contributor to label the foods they bring with their names.  Not only does this help with the clean up and sending the correct Tupperware or serving dish home, preventing the resulting potential family feud, but he says it can prove valuable after the meal.  Knowing who brought the yams might make it easier to trace back the cause of any food related illness that might result from your dinner.
Additional Tips
For more tips and ideas for keeping your potluck safe, the USDA has a great resource for cooking for groups.
What do you plan to do to help keep your family safe during this potluck season?  We here at MakeFoodSafe.com wish you and your family Happy Holidays!
By: Heather Van Tassell, Contributing Writer (Non-Lawyer)