The Lange Law Firm Files First Lawsuit in Salmonella Supermercado Carnitas Outbreak
Posted in Food Safety,Our Blog,Outbreaks & Recalls,Salmonella on March 11, 2019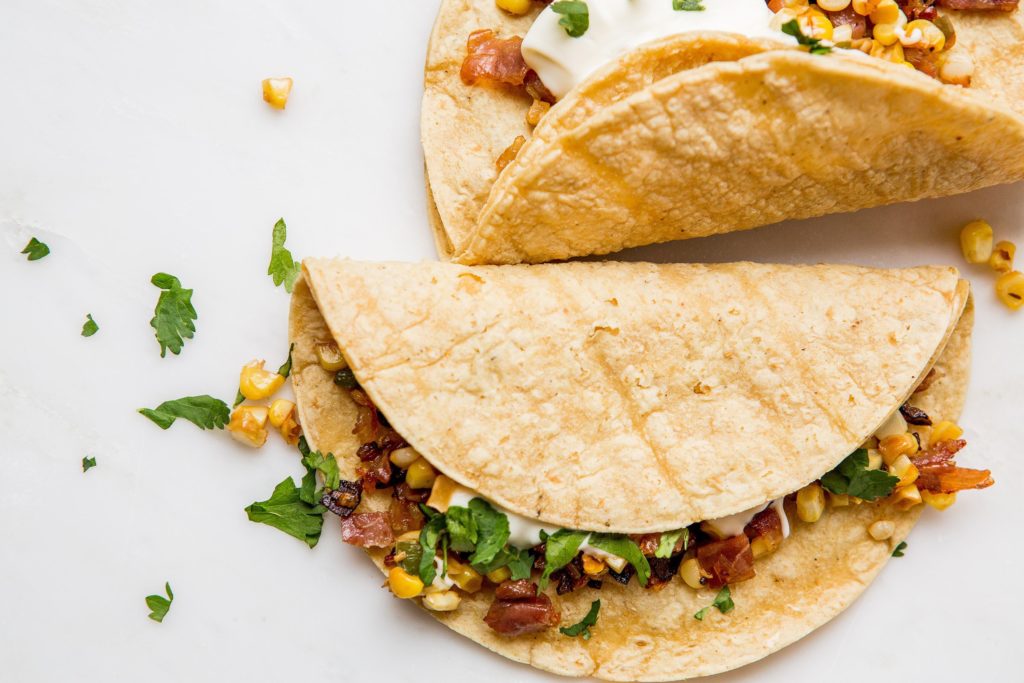 Jory Lange of the Lange Law Firm, PLLC and prominent Chicago lawyer Jeffrey Goldberg of Goldberg & Schulkin Law Offices were the first to file a lawsuit in the Salmonella Supermercado Carnitas Outbreak on March 11, 2019. The lawsuit was filed on behalf of a minor child, who was also hospitalized, with a Salmonella infection. The family of the minor child confirmed that the child ate carnitas from Supermercado Rivera that were purchased in the affected timeframe.
"Salmonella infections can be very dangerous.  Even after the initial infection subsides, there can be severe long-term complications, including Reactive Arthritis," says food safety attorney Jory Lange.  "Anyone who became sick after eating at Supermercado Rivera should seek medical attention."
Early medical intervention can help reduce the risks of severe illness and potential long-term complications.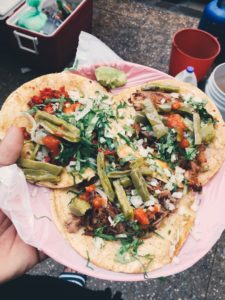 About the Outbreak
For those of you who have not heard about the outbreak (or the concern about Salmonella and carnitas), here's a little info for you:
The Chicago Department of Health announced that 6 people have confirmed Salmonella illnesses after eating carnitas and other food products from Supermercado Rivera. The good news is, the store is no longer service the infected food products. According to Chicago's health department, "Implicated food items were no longer available at the store as of March 1, 2019 and at this point there is no evidence that the food made after this date was contaminated."
The bad? Some may be sitting in people's freezers. So, the Chicago DOH recommends that anyone who purchased the affected food items on February 23 or February 24, 2019 from Supermercado Rivera immediately throw those items away. In the meantime, anyone who is sick or believes they are sick after eating the affected food items should immediately seek medical attention.
On March 5, 2019, the Chicago DOH inspected Supermercado Rivera's premises, and noted that they failed their food service inspection. The store was cited for various food safety violations and a HACCP violation, among other things. The store has not been closed, but has been told to remedy the food service violations.
It is likely that more cases may be linked, due to the time it takes to report illnesses. The Chicago DOH is asking those who have become sick from eating at Supermercado Rivera after eating food from the establishment to please report their injuries."If you are experiencing any symptoms associated with Salmonella, including dehydration, severe diarrhea, or high fever, and consumed food from the store that was purchased on the affected dates, you are encouraged to seek medical attention, and to contact the Department of Public Health at 312-746-7425 to report your illness."
In the meantime, the Chicago DOH is continuing its investigation into the outbreak.
Supermercado Rivera has not issued any food recalls or any public statements about the outbreak at this time.
Staying Salmonella-Free in the Midst of a Salmonella Outbreak
The best thing for anyone to do in the midst of an outbreak in their area is to not panic. The good news is that there are steps you can take to help reduce the risk of a Salmonella infection.  Here's a little about Salmonella to add to your foodborne illness knowledge:
How is that food sitting with you: Symptoms of Salmonella show within 6 to 72 hours of ingestion. It's a quick one! So, what should you be looking for? Fever, diarrhea, vomiting, abdominal pain. You know. All of the symptoms we all typically associate with food poisoning.
Foodborne Illness is definitely a thing: And a big one. Salmonella is among the most common of the bunch. Out of the 1.2 million cases of Salmonella reports per year, food was the source of one-million of them. But guess what, they are severely underreported. That means there are likely 3 to 5 more cases of Salmonella for every reported case. In some stat studies, they report for every 1 reported Salmonella case, there are over 20 that go unreported. Food-related Salmonella cases are responsible for around 19,000 hospitalizations and about 380 deaths each year.
Time to brush up on proper food handling: Salmonella comes from the feces of animals and humans carrying the bacteria. Umm, eww! This is why soap and water are your hands' best friends. Don't forget to grab a paper towel while you are at it. Those hand dryers could actually be spreading harmful bacteria.
Respect your elders: Salmonella has been around for longer than you've been alive. Around 125 years, to be more accurate.
Know the dangers: Those who are very young, elderly, and have compromised immune systems are at the highest risk of severe Salmonella infections. Despite that, Salmonella does not discriminate. Even healthy adults can become infected with Salmonella – and have long term complications because of it.
The meaner (and uglier) sister: There are two general categories of Salmonella, non-typhoidal and typhoidal. Non-typhoidal Salmonella is much more common and can be carried by animals and humans. Typhoidal Salmonella is rare, causes Typhoid fever, and can only be carried by humans. P.S.A this article you are reading now is about a non-typhoidal outbreak, so don't panic.
Raw Meat is Risky Meat: Washing raw poultry (or other ra meats for that matter) before cooking is not recommended. Germs in raw meats can spread to other foods and kitchen surfaces. Thoroughly wash hands, counters, cutting boards, food prep surfaces, and utensils with warm, soapy water after they touch raw meats. Use a separate cutting board for raw meats if possible to prevent potential cross contamination. As always, it is recommended to cook all raw meat to at least 165 degrees F to kill any concerning bacteria.
Our Salmonella Lawyer is Here to Help You
The Lange Law Firm, PLLC, is investigating the details of the Salmonella food poisoning outbreak linked to Supermercado Rivera.
If you believe you have developed a Salmonella infection from carnitas and other foods that were purchased on Feb. 23 and 24 at the Supermercado Rivera, we want you to know that a Salmonella Lawyer at the Lange Law Firm, PLLC is currently investigating this matter and offering free legal consultations. Our lawyer, Jory Lange became a lawyer to help make our communities and families safer.
If you or a loved one have become ill with Salmonella after eating ground beef products, you can call (833) 330-3663 for a free consultation or complete the form here.
By: The News Desk