First Michigan Lawsuit in Midwest Salmonella Outbreak Linked to Precut Melons
Posted in Outbreaks & Recalls,Salmonella on June 14, 2018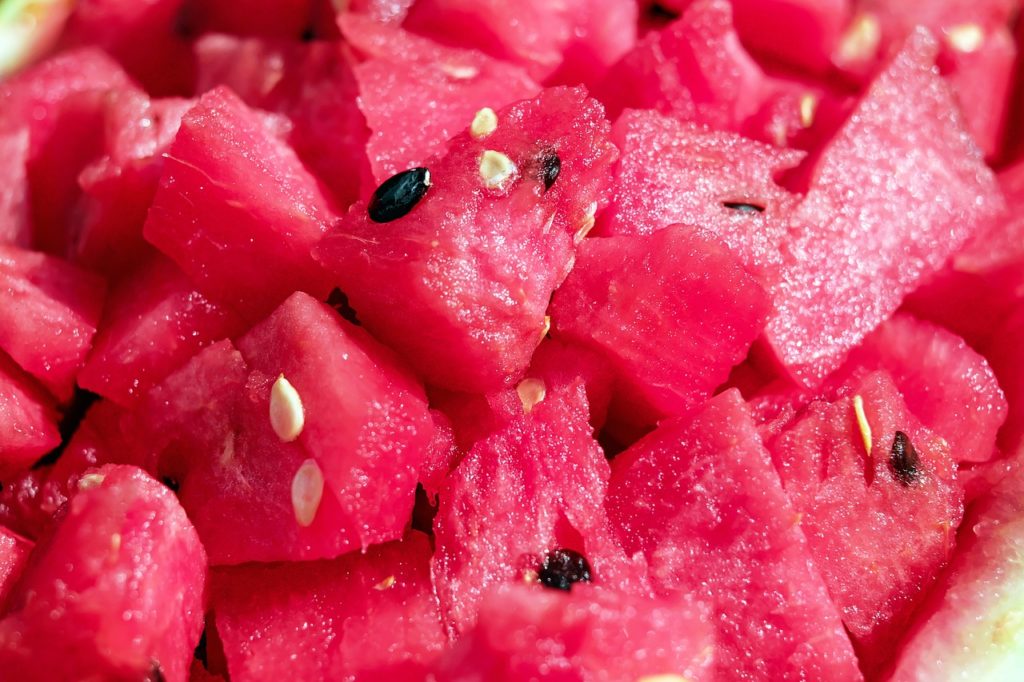 On June 12, 2018, national food safety lawyer Jory Lange of the Lange Law Firm, PLLC and lawyers Paul Zebrowski and Thomas A. Biscup of ZEBROWSKI LAW have filed a second lawsuit, the first in Michigan, in the Salmonella Adelaide outbreak linked to precut melons that has swept across the Midwest. The lawsuit again names Walmart and Caito Foods as defendants. The lawsuit is filed on behalf of a Michigan woman who purchased precut watermelon chunks from her local Walmart store. The woman became ill not once, but twice eating the tainted fruit in the Salmonella Outbreak Linked to Precut Melons.
At the time of writing, three lawsuits have been filed in three Midwest states relating to this outbreak, and more are expected to follow in line.
The FDA and CDC Issue New Information in this Salmonella Outbreak Linked to Precut Melons
Today, the Food and Drug Administration updated its outbreak website with additional information on their investigations and findings. The new information identifies two additional retail stores where the infected products were sold – Jekyll Market and Sprouts Farmers Market in Atlanta, Georgia.
Meanwhile, the case count remains at 60 confirmed cases linked to the outbreak. The CDC contends that more cases may be linked, as it takes 3 weeks or so for cases to be identified, uploaded into PulseNet, and linked.
Eyes on Iowa, Pennsylvania, West Virginia, and Wisconsin – Salmonella in Melons is in Your States
Just yesterday, Iowa was added to the list of states who received contaminated precut melons from the Caito Foods distribution channels by the CDC. According to the latest information from the FDA, Pennsylvania, West Virginia, and Wisconsin are also at risk for exposure to the infected melons. The exact stores in these new states is assumed to be alike to those in other states, but more information may be forthcoming in the coming days.
The FDA issued the following notice today for those in states that may have received the contaminated melons:
"On June 13, 2018, West Virginia, Pennsylvania, Missouri have been added to the list of states that received potentially contaminated product. The full list of states includes Georgia, Illinois, Indiana, Iowa, Kentucky, Michigan, North Carolina, Ohio, West Virginia, Pennsylvania, and Missouri.
On June 13, 2018, Additional distribution information has been added that identifies retail locations that received potentially contaminated product. The FDA is advising consumers to discard any recalled products purchased at the listed locations."
The FDA, CDC, and local health departments are continuing their investigations into this outbreak and inform the public that they will likely identify additional retainers. No particular farm or root source of the outbreak has been confirmed at this time.
The Thing is the Fruit and the Fruit is the Thing
This outbreak is linked to pre-cut cantaloupe, watermelon, honeydew melon, muskmelon, and melon mixes. This means whole melons are safe – but we recommend that you wash them really well or scrub them with a brush and running water prior to cutting.
According to the CDC's website on the outbreak, "Most of the ill people reported eating pre-cut cantaloupe, watermelon, or a fruit salad mix with melon purchased from grocery stores."
Those who are in the affected states are urged to check their kitchens and get rid of any pre-cut melon products that match the information on the recall list. Even if you have already eaten fruit from the package and not gotten sick, disposal of the affected food products is HIGHLY recommended. A person can become sick with Salmonellosis by a mere bite of food. A second round of roulette is not worth the risk.
The CDC and FDA also recommend that if you don't remember where you bought pre-cut melon, don't eat it and throw it away anyway. Food establishments and restaurants have also been advised to do the same.
It is recommended that you take a picture of the container the melon was in and keep a copy of the receipt, just in case you need it for reporting.
Salmonella is More Common Than You Think, Salmonella Outbreak Linked to Precut Melons
Salmonella is among the most common of the foodborne illnesses – next to its friends Campylobacter and Norovirus. CDC estimates "Salmonella causes about 1.2 million illnesses, 23,000 hospitalizations, and 450 deaths in the United States every year. Food is the source for about 1 million of these illnesses."
Typically, consumers think food sources linked to Salmonella contamination are generally eggs, meat, and dairy products. But Salmonella bacteria can also get into fruits and vegetables due to improper handling, soils, lack of sanitization, cross contamination, and other ways.
It is what everyone thinks about when they have the typical symptoms of food poisoning. The symptoms of Salmonellosis include: abdominal cramps, diarrhea, and vomiting. The incubation period of the symptoms of Salmonella is about 6-72 hours. This is when those infected will begin to show the symptoms of Salmonellosis, the infection caused by Salmonella bacteria.
Most people recover without any treatment, while others may need antibiotics and even sometimes, hospitalization. Those infected with Salmonella should rest and take in plenty of fluids until they recover. To avoid passing on any infection, you should make sure that you wash your hands to prevent any oral-fecal route bacterial transfer.
It is crucial that more and more people know about the outbreak so that those affected can take appropriate actions as soon as possible. Getting medical check-up early is crucial when it comes to foodborne illnesses, especially during this outbreak where we are seeing a higher instance of hospitalizations than usual. The earlier you go see a doctor, the less the risk of complications and shorter the recovery time.
A list of severe symptoms that require immediate medical attention include:
High fever above 101.5° Fahrenheit
Bloody diarrhea
Frequent vomiting (it can cause severe dehydration), especially if it lasts more than a day or so
Diarrhea that lasts for more than 3 days (again, severe dehydration)
Any warning signs of dehydration, including: dry throat and mouth, decreased urination, and dizziness
If you or someone you love recently ate pre-cut melons and have become sick, urgent medical attention is recommended.
MakeFoodSafe is continuing to follow the details of this outbreak. Check back frequently for new updates and more information about how this Salmonella Outbreak Linked to Precut Melons will unfold.
By: Candess Zona-Mendola, Senior Trial Paralegal