Going Clean? McDonalds New Menu
Posted in Food Policy,Food Safety on October 29, 2018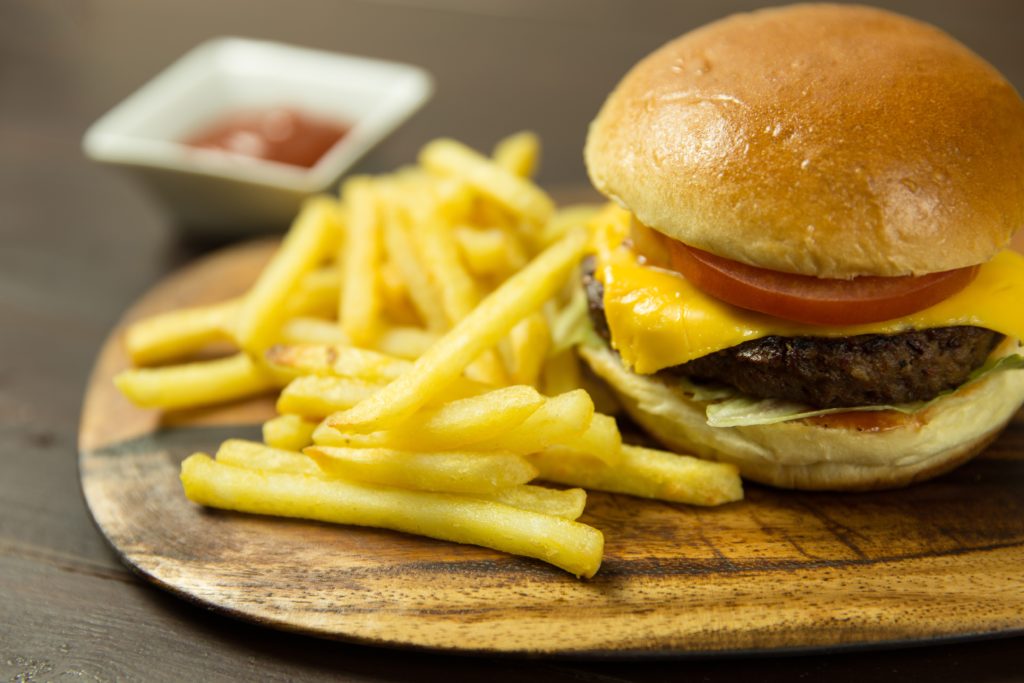 Ask anyone in my family or circle of friends about my disdain for fast food. Not that I don't indulge in the occasional burger and fries while traveling or in a hurry; but, as a general rule I stay away from it. Be it the increased sodium, the fat content, or just the multitude of questions as to the origin of fast food meat, there are better, healthier options. Until now that is. McDonalds New Menu revolution.
McDonalds is in the process of revitalizing the menu and is promoting an ingredient change to their signature burgers. Could it be that after all of the bad publicity, McDonald's has finally listened to the consumer? Maybe … time will tell.
McChanges
"Change is never easy," my grandmother always said. "But sometimes it's needed." Maybe Ronald McDonald listened. From the main news page at mcdonalds.com: "Since 2014, McDonalds USA has been on a food journey. We've been laser-focused on using our size and scale to implement meaningful changes across our entire menu, changes that we know are important to our customers, our franchisees, our people and our planet. We've evolved everything from when we serve certain items, to how we cook our beef patties, to the ingredients we use across our menu. And now, we've taken that journey to new heights."
This is exciting stuff from a company that's been around longer than I have.
The big question on my mind was what exactly was going to change? We have grown accustomed to time-tested favorites and changing them could have a negative outlook for the future. Lucky for us we have a list of the items up for a change: hamburger, cheeseburger, double cheeseburger, McDouble, Quarter Pounder with cheese, Double Quarter Pounder with cheese, and Big Mac.
I would be lying if I said my mouth was not watering by now.
McSpacifics
So what exactly are these changes? Is McDonald's reinventing the wheel or are they going for subtlety here? Right out of the gate we are looking at four major changes to the above mentioned burgers. Let's look at these a little closer.
Real Cheese. The cheese placed on all of these burgers is a blend of Cheddar and Colby. What is being excluded is: oil, starch, and fillers.
Special Sauce. Part of the success of McDonald's Big Mac is the special sauce. It has now been "simplified" without giving up taste by removing things that would make a chemist scratch his head.
Buns. Across the board the removal of artificial preventives seems to be the constant. The buns surrounding McDonald's burgers are no different. Making fresh food from a fast food restaurant will be a challenge I am willing to stick around to see.
Beef. For me, this is the big one. As a self-proclaimed carnivore, quality beef is a plus. McDonald's now says their beef patties are made from 100% pure beef. You won't find any artificial flavors or additives here. Although I am still skeptical, I will be taste testing in the near future to see if there is a noticeable taste difference.
McChanges
Other than burgers, there are a few aesthetic changes set in motion. If you live near a McDonald's (in this day and age that is a commonality) you might have noticed a facelift. I know in my town, three of the four McDonald's went through some type of construction project within the past six months or so. Most changed the color of the outside of the building, changed the way the drive-through traffic flowed, and most had a total rebuild inside. Of course, this could be due to the age of the building but McDonald's understands how a place looks has a lot to do with whether people want to eat there or not.
McHiccup
After a quick search for any type of negative response to McDonald's changes, one came to the surface more than most: the apple pie. A slight ingredient change has caused a bit of a backlash for McDonald's. Sliced apples instead of diced and a pinch of cinnamon were the subtle changes and boy did people notice. Time will tell if McDonald's listens and changes it back but they are pushing for better ingredients and taste so I doubt they will.
The McBoss
Chris Kempczinski, McDonalds' USA President, recently spoke out about the changes and what the future holds for McDonald's as a corporation. When asked about timing, he said "It has been a little bit of an effort. We've been working on this for over a year."
We all know planning like this on such a grand scale cannot happen overnight. This "facelift" has been in the works for quite some time. I for one will say it's about time. Kempczinski also said on the subject of timing, "These things don't happen in one fell swoop. They happen in a series of moves."
When asked about cost, Mr. Kempczinski was tight-lipped but did offer: "The cost on this is minimal. It's not zero cost. We're just going to absorb that within our pricing structure."
"This is a customer expectation. Clearly customers are having an elevated expectation around food quality," Mr. Kempczinski stated. The food industry is finally starting to listen to the public. Better quality and better ingredients, even for food labeled fast food, is taking hold around the country.
The McFuture
As an advocate for food safety and healthy eating, it is best to remember fast food is just that, fast food. I must admit, there were times growing up and when my children were young it was a lot easier to grab burgers on the way home from work than fix dinner. That all changed when my awareness of how detrimental fast food was.
As I mentioned earlier, there are still times it is easier to stop and eat fast food instead of cooking. It happens right? I believe the issue comes when we use fast food as out primary eating outlet.
Now that McDonald's is aware of the public's desire to eat healthier, the ball shifted to their court. If the early reports are true, then McDonald's has stepped up in a big way. This isn't going to get me to start eating there more; but, it will allow me another option for eating healthy.
Props to McDonald's for listening.
By: Dwight Spencer, Contributing Writer (Non-lawyer)