Google: The New Food Poisoning Fortune Teller?
Posted in Food Safety on November 12, 2018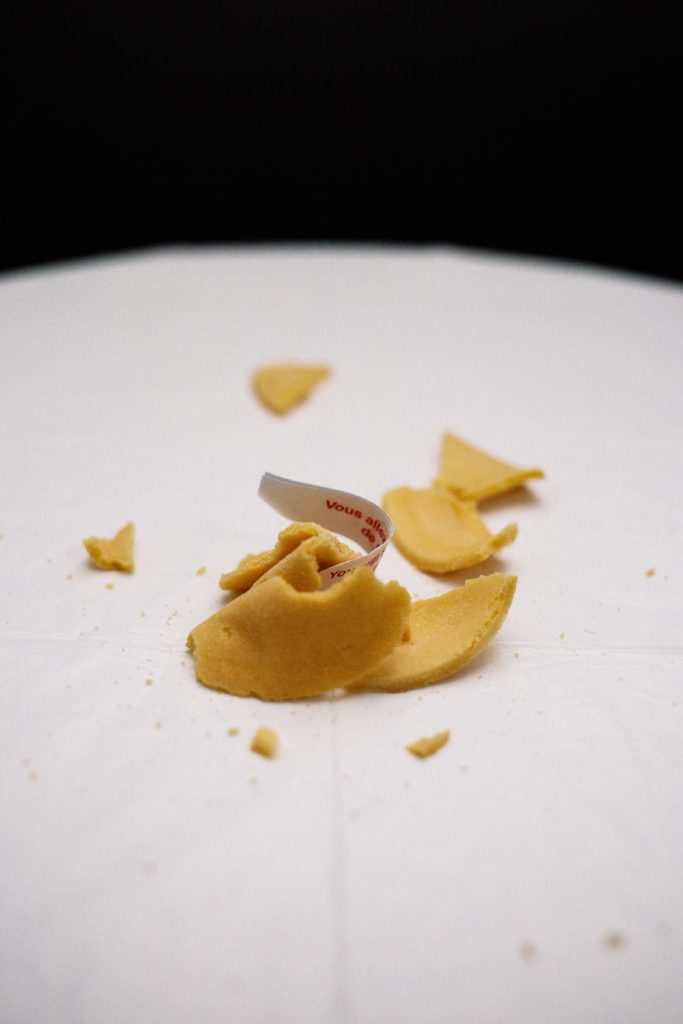 Restaurant eating is undoubtedly one of life's greatest pleasures. We are lucky to have been blessed with a plethora of dining options from countless countries around the world. This blessing has been effectively utilized by generations of women, men and children. The pleasure of eating at your favorite restaurant is undeniably incredible. Foodies of the world can breathe a big sigh of relief today upon the latest news from the tech whizzes at Google. We've all been there. That terrible feeling when you know you have fallen victim to a nasty round of food poisoning. The geniuses at Google are now trialling a new invention which should revolutionize food safety across America. Could Google be the next food poisoning prophet?
Baby Steps to Giant Leaps
Progress in food safety standards has been forthcoming in the recent years. Progressive steps include food safety scores in restaurants which give diners a score that has been tested by a food safety expert. The aim to reduced the prevalence of foodborne illnesses has led to significant reforms in the food system. Following a rigorous, safety first procedure in food production is conducive to ensuring best practice in restaurants and that diners are protected. It is a tiring, complicated process to obtain the highest score thus ensuring that only the best benefit from a stellar score.
An exciting new study by researchers by at Google and Harvard's T.H. Chan School of Public Health has led to creation of a machine learning model. The partnership of two of America's most intelligent agencies is a fantastic match made in heaven. Luckily for consumers, their combined efforts are for the greater good of keeping people safe. FINDER (Foodborne Illness Detector in Real time) expertly crafts search and location to data to identify 'potentially unsafe restaurants'. Dining out and capturing the perfect Instagram picture is a sure hit with followers. For who doesn't like a beautifully crafted photo of the latest millennial haunt of avocado toast? These posts and Google searches will be tracked by the tech company to give users a score. Granted, each restaurant is different. For every picture on a plate in a swanky spot there is a rustic, simple diner. Google's FINDER can allow foodies to become fearless when visiting any restaurant in villages, towns and cities. That deep fear of eating an authentic hole in the wall with the deep cultural vibe can be extinguished and instead liberation to go where your heart desires!
How It Works
A journal post explains the FINDER system in greater detail. Ashish Jha, K.T. Li Professor of Global Health at Harvard Chan School and director of the Harvard Global Health Institute explains how "foodborne illnesses are common, costly, and land thousands of Americans in emergency rooms every year. This new technique, developed by Google, can help restaurants and local health departments find problems more quickly, before they become bigger public health problems". FINDER is innovative in harnessing the power of Google to create an algorithm. Location data uses aggregated and anonymous logs from users of their service. Although development is still in the early stages, the current results are extremely promising. As with all technological advancements, the following years will only give more time for the product to develop more efficiently. The applicable restaurants are then used to calculate the proportion of consumers who visited and also highlighted evidence of foodborne illnesses in their searches.
FINDER has been tested in two cities so far during 2016-17: Las Vegas and Chicago. Current problems with the software focus mainly on the ambiguity in searches. Researchers have noted that a basic Google search for 'diarrhea' can also be related to food poisoning without going into detail about symptoms. The partnership between FINDER with local and central government is promising. Uniting the private and public sector to ensure food safety standards are met is an incredibly exciting development for consumers. FINDER provided a list of problematic restaurants and potential risks and inspectors then performed the necessary checks. he health departments didn't know the detections were being generated by Google's system during the test.
Results!
The results are staggering. First, In Las Vegas, a total of 5,038 inspections were completed, 61 of which were prompted by FINDER; of the 5,880 inspections completed in Chicago, 71 were brought on by FINDER. Of all the restaurants identified by Google and Harvard's AI system, 52.3 percent were deemed unsafe upon inspection, compared to 24.7 percent for baseline restaurants. FINDER is effective in attributing location of foodborne illnesses to a specific restaurant. Evgeniy Gabrilovich, senior staff research scientist at Google and a co-author of the study, states how "in this study, we have just scratched the surface of what is possible in the realm of machine-learned epidemiology. We can use online data to make epidemiological observations in near real-time, with the potential for significantly improving public health in a timely and cost-efficient manner."
Additionally, it has been found that the statistical data that is used by FINDER is greatly outperforming complain-based inspections and routine inspections in relation to precision, scale and latency. Results are showing a 68 percent improvement over advanced complaint-based systems that use Twitter data mining, including Chicago's very own. The research journal explains how "previous research shows that people tend to blame the last restaurant visited, and therefore may be likely to file a complaint for the wrong restaurant. The FINDER approach is more robust than individual customer complaints, as it aggregates information from numerous people who visited the venue."
Consequently, the results from the research "provide evidence that this type of tool can be used by health departments today to more rapidly pinpoint and investigate locations where outbreaks may be occurring". This model can be expanded by public health departments to reduce the burden of foodborne illness across the U.S, and can also be employed to assist in monitoring a variety of other diseases globally. This is an example of big brother technology using its phenomenal power to keep people safe. Let's all hope that this is rolled out sooner rather than later.
By: Billy Rayfield, Contributing Writer (Non-Lawyer)