Grant's Farm Ecoli Outbreak
Posted in E. coli,Our Blog,Outbreaks & Recalls on June 23, 2019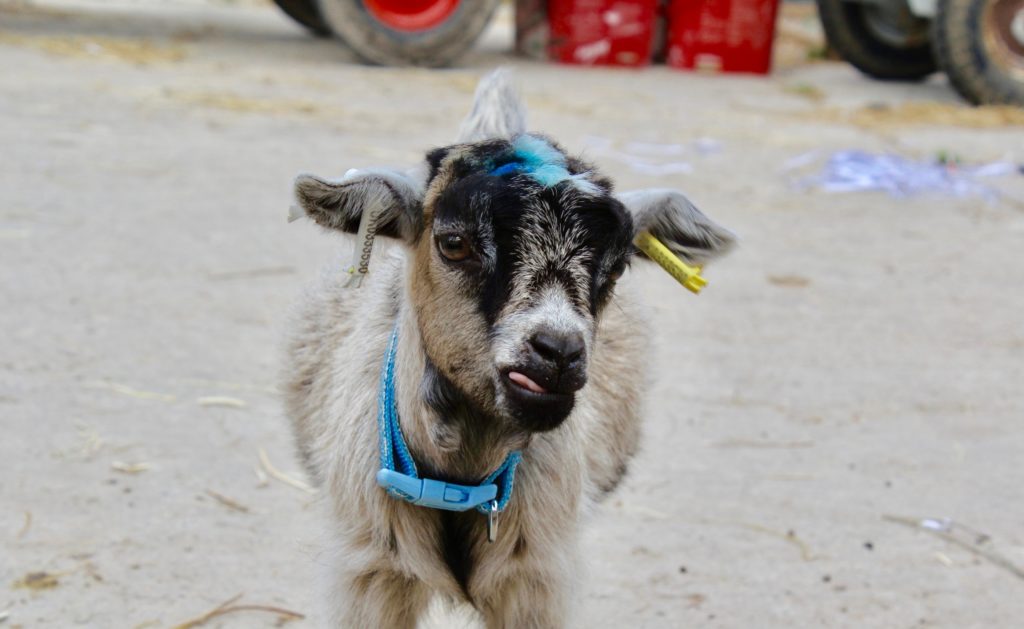 We hear time and time again the dangers of visiting petting zoos especially when proper handwashing is neglected. This time it occurred in St. Louis at a petting zoo called Grant's Farm. Here is everything you need to know about the Grant's Farm Ecoli Outbreak:
What We Know:
According to KMOV4, the Missouri Department of Health and Human services along with two other agencies are investigating after they say five people became sick after visiting Grant's Farm. All of the illnesses have taken place since late May. Authorities say five people have come down with a Shiga toxin-producing E. coli (STEC) in this Grant's Farm Ecoli Outbreak.
Symptoms include: stomach cramps, diarrhea (sometimes bloody), and vomiting. Health officials say an infected person usually shows symptoms 2-10 days after exposure. Most people get better within 5-7 days. But that may not always be the case. This is why urgent medical attention is recommended if you believe that you or someone you love has become sick after exposure at Grant's Farm. 
Officials warn that 5-10 percent of those infected can develop a severe kidney condition that requires hospitalization and can be fatal.
Health officials say it is important that visitors to Grant's Farm wash their hands after coming in contact with the animals. It is also a good idea to change your clothes to avoid cross-contamination. 
According the local health agents, specimens will be collected from the animals at Grant's Farm by investigators and that the animals will be monitored closely to supervise their health.
About Grant's Farm
The property was at one time owned by Ulysses S. Grant and prior to that, by the Dent family. It is now owned by the Busch family, who owned the Anheuser-Busch Brewing Company for many years until it was sold to InBev in 2008. The farm is home to animals such as buffalo, elephants, camels, kangaroos, donkeys, goats, peacocks, the iconic Budweiser Clydesdales, and many more. Most of these animals can be seen by visitors on a tram tour of the deer park region of the park, while the Clydesdales are found in their nearby barn and pastures. The farm also contains a cabin called "Hardscrabble," which was built by Ulysses S. Grant in 1856 on another part of the property and later relocated to Grant's Farm. It is the only remaining structure that was hand-built by a U.S. president prior to assuming office.
Statement from Grant's Farm:
"At Grant's Farm, the safety of our patrons, our employees, and our animal population is our highest priority. We are working closely with the state Dept. of Health and taking all necessary precautions to ensure we provide a safe and enjoyable environment for our visitors.
We have a team of veterinary experts that work diligently to ensure our animals are healthy. Out of an abundance of caution, we will also be taking further safety measures, including the addition of several more hand-washing/antibacterial stations, and increased signage to remind our visitors of the importance of proper hygiene after coming into contact with the animals.
We will continue to follow the guidance of the public health experts that are managing this issue, and will defer to the Department of Health on any additional next steps"
While the CDC doesn't warn us to stay away from petting zoos as they can be really educational and fun places, especially for children we are given some advisories on things we should do to stay safe while visiting.
Animal encounters, such as: touching or petting, feeding, and holding animals are becoming more popular, especially at zoos and aquariums. An animal exhibit can be anything from a large zoo to a livestock show at the county fair. You might also encounter animals at schools, as part of local festivals, or just out and about. Wherever you are, it's important to know ways to stay healthy while enjoying animals.
Protect yourself and your family
Find where the handwashing stations are located.

Wash your hands right after touching animals or anything in the areas where they live, roam, or eat.

Wash your hands when you leave animal areas, even if you didn't touch the animals; hands should still be washed if you wore gloves.

Running water and soap are best, but if they are not available, use an alcohol-based hand sanitizer that contains at least 60% alcohol and wash your hands with soap and running water as soon as you can.
Keep food and animals separate
Don't eat or drink around animals, and keep food and drinks away from animal areas.

Don't share your food with the animals, even if you think the food is part of the animal's regular diet. Animals should eat the food provided for them by the animal exhibit.

Don't eat or drink raw (unpasteurized) products. Raw products made or sold at animal exhibits may include: milk, cheese, cider, or juice.
Keep children safe around animals
Always supervise children around animals.

Children 5 years of age and younger should not have contact with reptiles, amphibians, or live poultry because these animals are more likely to make them sick.

Leave items such as strollers, pacifiers, cups, or toys outside the exhibit.

Don't let children to put their thumbs, fingers, or objects (like pacifiers) in their mouths when they're around animals or in an animal area.

Don't let children sit or play on the ground in animal areas.

Teach children to approach animals with caution and follow the rules. Do not let children put their fingers or objects near an animal's mouth, even if the animal seems friendly. Make sure to follow any rules provided on signs or verbally by the staff. For example, some contact exhibits have a "two-finger touch" rule.
For Exhibit Owners:
Even healthy animals can carry germs that might make visitors sick. When designing an exhibit, you want to protect your animals and your visitors, while preserving the fun and education.
Design exhibits in ways that will help to prevent the spread of disease:
Provide stations for handwashing at the exits of animal exhibits, including some that are low enough for children to reach.

Educate staff and visitors on how to prevent illness after being around animals.

Provide signs for guests on when and how to wash their hands, where people can eat, and areas for the animals. Use plain language and pictures.

Keep dining and animal areas separate.

Train staff and educate visitors on diseases animals may carry and how to prevent them.

Educate your staff on the risks of working around animals. Encourage them to talk to visitors about safety around animals, such as handwashing.

Provide your staff with resources on safety at animal exhibits, especially if your staff includes veterinarians or healthcare providers.
The Lange Law Firm
Our mission is to help families who have been harmed by petting zoos and farms.  When corporations cause food poisoning or Legionnaires' disease outbreaks or when petting zoos cause outbreaks, we use the law to hold them accountable.  The Lange Law Firm, PLLC is the only law firm in the nation solely focused on representing families in food poisoning lawsuits and Legionnaires disease lawsuits.
If you or your child was infected with Ecoli after attending a petting zoo and are interested in making a legal claim for compensation, we have an Ecoli attorney ready to help you.  Call us for a free no obligation legal consultation at (833) 330-3663 or send us an e-mail here.
By: Samantha Cooper, Contributing Writer (Non-Lawyer)