SOURCE FOUND! Ecoli O103 Outbreak Linked to Ground Beef
Posted in E. coli,Our Blog,Outbreaks & Recalls on April 12, 2019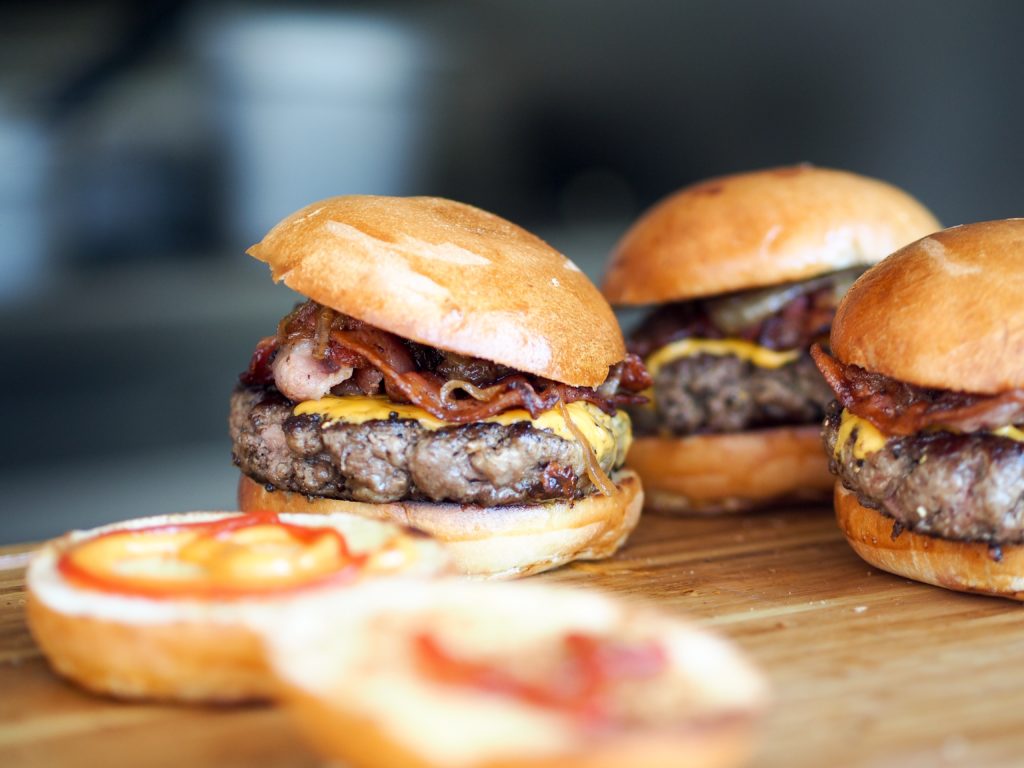 As the nation waited on the edge of its seat in the latest Ecoli outbreak, we have been holding our breath and crossing our fingers that a source would be found. Day by day, we have watched the numbers grow to a staggering 109 illnesses as of the time of writing this article. This is the third-largest multistate Ecoli outbreak reported in the last 20 years! First, it was just Kentucky that was a concern, but now 6 states are in the mix. And finally, today, we have a good idea of the mystery source. It is likely that an Ecoli lawsuit or two is going to be in the works soon. Without further ado, here is what you need to know about the Ground Beef Ecoli O103 Outbreak.
What We Know
The numbers are in for the Ground Beef Ecoli O103 Outbreak. According to the latest report from the CDC, there are a confirmed 109 cases of Ecoli O103. Of these 17 have been hospitalized. Fortunately, there are no reported cases of hemolytic uremic syndrome (HUS) or deaths at this time. Let's hope the numbers stay that way.
As of the time the CDC begun its investigation, several interviews have been conducted on those that had confirmed illnesses. Based on these preliminary interviews, the CDC believes that ground beef is the culprit for the illnesses. These interviews also identified that "ill people in this outbreak report eating ground beef at home and in restaurants."
How does the CDC confirm this link? Elementary, my dear. According to their website:
"When a foodborne disease outbreak is detected, public health and regulatory officials work quickly to collect as much information as possible to find out what is causing it, so they can take action to prevent more people from getting sick. During an investigation, health officials collect three types of data: epidemiologic, traceback, and food and environmental testing.
Health officials assess all of these types of data together to try to find the likely source of the outbreak. They take action, such as warning the public, when there is clear and convincing information linking illness to a contaminated food."
So, knowing the CDC, they have a pretty good idea that they are spot on with the source.
Now, as for the states involved. Here is a bit of a breakdown about that:
| | |
| --- | --- |
| State | Ill People |
| Indiana | 1 |
| Georgia | 17 |
| Kentucky | 54 |
| Ohio | 7 |
| Tennessee | 28 |
| Virginia | 2 |
| Total | 109 |
*Table showing the number of ill people arranged by state of residence.
For those curious about the timing of this whole thing, the CDC stated that the reported illnesses began from March 2, 2019 to March 26, 2019.
What We Are Waiting For
At this time, no common supplier, distributor, or brand of ground beef has been identified. The investigation is ongoing to determine the source of ground beef supplied to grocery stores and restaurant locations where ill people ate.
This means that there are likely to be more updates in the coming days and weeks. Also, there are likely to be more cases linked to the outbreak. It can take weeks sometimes from diagnosis to confirmed link to an outbreak due to the time it takes to make it through all of the steps of the investigative process. This means this outbreak is definitely still ongoing. Caution when preparing and eating ground beef products is highly recommended.
Is there a recall?
Not yet. The CDC and local health agencies have not yet identified what brand, supplier, or even farm the infected beef came from. As they work on their traceback investigations, we should hopefully learn this information in the near future. (For those curious, the purpose of traceback is to find a common point of contamination in the food distribution chain. This is identified by reviewing records collected from restaurants and stores where sick people ate or shopped.)
In the meantime, the CDC has two things to say:
"  [The] CDC is not recommending that consumers avoid eating ground beef or retailers stop serving or selling ground beef."
And
"Raw ground beef should be handled safely and cooked thoroughly to kill germs that could cause foodborne illness."
Oh, and don't forget to seek medical attention. The CDC says to:
Talk to your healthcare provider.
Write down what you ate in the week before you started to get sick.
Report your illness to the health department.
Assist public health investigators by answering questions about your illness.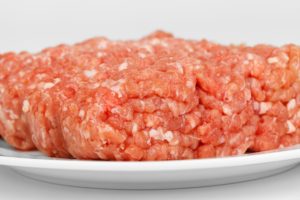 Where's the Beef?
The sad reality is this: it may be in your fridge or freezer at home. Also concerning, is it is likely also still for sale at your local grocery store or your favorite restaurant.
As an FYI, those who are sick bought or ate ground beef from several different grocery stores and restaurants. Those who are sick bought large trays or chubs of ground beef from grocery stores and used the meat to make dishes like spaghetti sauce and sloppy joe.
Eek! What Should I Do?
Fear not. The CDC has your back again. Here is their handy-dandy advice on what to do during an Ecoli ground beef outbreak (and general handling of beef):
"Advice to consumers, retailers, and restaurants:
Handle ground beef safely and cook it thoroughly to prevent foodborne illness.
Consumers should cook ground beef to an internal temperature of 160˚F.
Wash hands with soap and water after touching raw ground beef.
Keep raw meat separate from foods that won't be cooked before eating.
Thoroughly wash countertops, cutting boards, plates, and utensils with hot, soapy water or a bleach solution after they touch raw meat.
Don't eat raw or undercooked ground beef.
After cooking ground beef, refrigerate within 2 hours and use within 3 to 4 days.
Thaw ground beef in the refrigerator. Cook or refreeze within 2 days.
Talk to your doctor if you have symptoms of an E. coli infection."
As always, if you are anyone you love is showing the tell-tale signs of an Ecoli infection after eating beef (or any food for that matter), urgent medical attention is highly recommended. Early medical attention could help reduce the risk of a more severe infection and the potential for long-term complications. Besides, you want to get better. This one is a nasty one.
What to Look Out For
The telltale signs of an Ecoli infection include:
Severe stomach cramps
Watery diarrhea (often bloody)
Vomiting
Sometimes a fever, which usually is not very high (less than 101˚Fahrenheit)
The majority of people infected with E. coli will exhibit symptoms of diarrhea and abdominal cramps within 2 to 8 days after ingestion of the bacteria.
But the only way to truly know if you have Ecoli is through a stool test from your doctor. Don't forget to ask for one! (Also, if you indeed have Ecoli, it is a good idea to let your local health department know.)
What! Long Term Complications?
In this Ground Beef Ecoli O103 Outbreak, there could be. Kidney failure is especially a big concern. About 5-10% of those with STEC E. coli infections can develop Hemolytic Uremic Syndrome (HUS), which is a type of kidney failure that could have long-term consequences and can even lead to death. It can develop anywhere within 5-10 days after the initial E. coli infection. Children under the age of five are at the highest risk for developing HUS. However, anyone could develop the affliction.
The symptoms of HUS include:
abdominal pain
bloody diarrhea
fever
fatigue
decreased urination
dehydration
pale skin
unexplained bruises and bleeding.
Those who have developed HUS require hospitalization because their kidneys may begin to fail. Most people with HUS recover within a few weeks, but some could suffer permanent damage, require blood transfusions or kidney transplants, or may even die.
The Lange Law Firm 
Our mission is to help families who have been harmed by contaminated food or water.  When corporations cause Ecoli food poisoning outbreaks or Legionnaires disease outbreaks, we use the law to hold them accountable.  The Lange Law Firm, PLLC is the only law firm in the nation solely focused on representing families in food poisoning lawsuits and Legionnaires disease lawsuits.
If you were infected with Ecoli after eating ground beef and are interested in making a legal claim for compensation, we have an Ecoli lawyer ready to help you.  Call us for a free no obligation legal consultation at (833) 330-3663 or send us an e-mail here.
By: Candess Zona-Mendola, Editor (Non-Lawyer)