Harvesting Food After Hurricane
Posted in Our Blog on May 16, 2019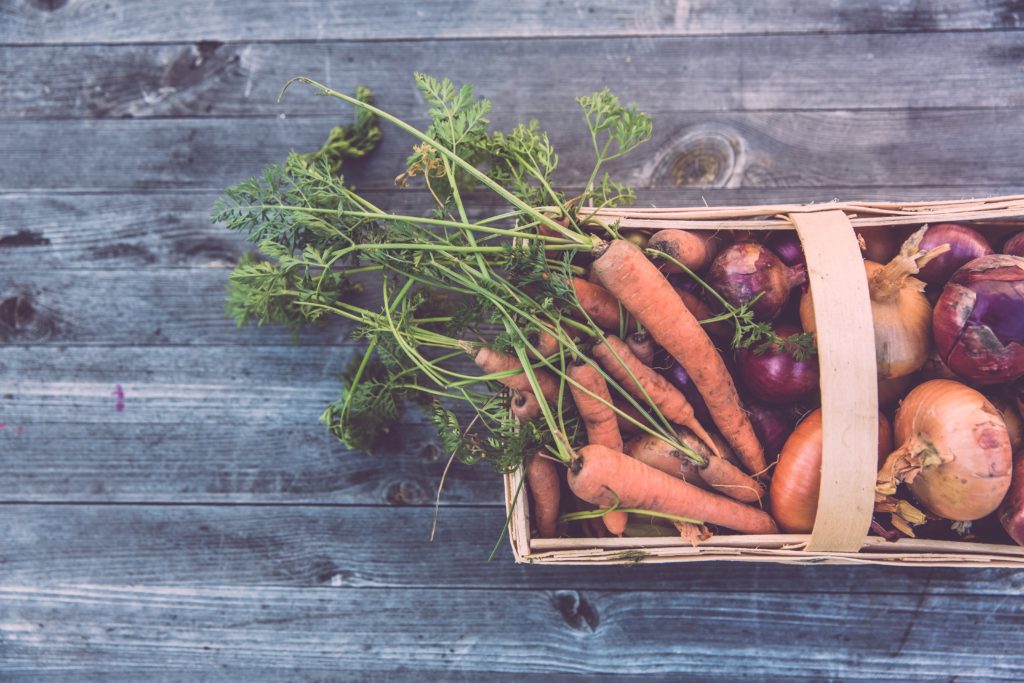 Feeling like there was a hurricane or tropical storm every time we turned around over much of the summer and into the fall was a scary time for so many people. It felt like literally we would get over the pouring rains from one storm and the next one would be on its way. But what does that mean for our food? Harvesting Food After Hurricane is more complicated than one would think.
These storms were awful. They took lives, homes, memories and so much more in their paths and while clean up from the devastation is still taking place in so many areas others are left with a feeling of relief like we have here in Virginia that we got no more damage than we did. Several storms were set to be a near direct hit on our state and we missed the majority of them all, but boy did we have some flooding.
A question came up about the safety of seafood after these storms, especially after Florence came roaring through areas of North Carolina. ABC11 did a news story at the end of October about this exact topic and the results were quite shocking and of course after that I was left wondering how other foods and trades were affected. Here's a look back on the hurricanes of 2018:
Florence made landfall in Wrightsville Beach on Sept. 14. It was a Category 1 storm at landfall, and the storm moved extremely slowly–dumping dozens of inches of rain on many parts of North Carolina.
Florence dumped 8 trillion gallons of water on North Carolina. That's enough to fill Falls Lake more than 70 times. (WOW)
The polluted runoff spilled into the Cape Fear River and Neuse River, then into the Pamlico Sound, and finally into the Atlantic Ocean.
The runoff forced North Carolina's Department of Marine Fisheries to order a blanket ban on harvesting any shellfish off the coast. Months after the storm, miles of coastline remain off limits.
Wildlife most vulnerable to the pollution are filter feeders like clams, mussels and oysters.
Those three shellfish happen to be winter favorites in North Carolina kitchens.
"There's all kinds of bacteria and viruses that can be harmful to humans: Salmonella, norovirus, just to name a couple," Shannon Jenkins with N.C. Department of Marine Fisheries said. "If humans then consume that shellfish, that certainly can cause illness…It could be life-threatening depending on the individual."
North Carolina's ocean economy accounts for nearly $4 billion–that includes commercial and recreational fishing.
Health and safety are two critical issues, but here's another problem Florence created: There's nowhere to process the seafood that's caught.
North Carolina fishermen lost their storage and freezing units in the storm.
Keith Bruno owns Endurance Seafood in Oriental, North Carolina. His company provided freshly caught North Carolina seafood to markets and restaurants in the Triangle and beyond–that is until Florence struck.
"Before you get fish in the restaurant or supermarket, it comes here first. This was stage one," Bruno said. "This goes all the way to Asheville. If we can't catch it, they can't eat it."
Bruno wants to rebuild, but he said it could take years for his company to get back up and running.
Consumers can of course still buy seafood from other states, but North Carolina officials hope the remaining pollution in the water quickly dilutes and dissipates.
Reopening harvest waters soon is a balance between ensuring the health and safety of the general public and breathing life back into one of the state's vital economic engines.
The good news is popular catches like drum and flounder remain safe to eat.
Harvesting Food After Hurricane (Florida Edition)
Hurricane Michael ripped through the state of Florida leaving fishermen with the same woes that North Carolina faced.
The Guardian touched on this topic as well:
"Normally at this time of year with oystering season, we'd be looking at 100 people easily," TJ Ward, co-owner of the 13 Mile seafood company based in Apalachicola, said of the number of workers he would normally employ to handle the annual harvest.
"With our boats and deck crews right now it's 25 to 30 people. It's the lowest it's been since the 1950s."
"In the oyster industry generally times are absolutely horrible, it's just been devastating," he said of a commercial enterprise that a decade ago was pulling in three million pounds of wild oysters a year, compared with a few hundred thousand today, partly due to stricter bag limits.
But Ward, whose family have been harvesting Apalachicola Bay oysters for four generations, says they must now build again "from the bottom up" after the destruction of their oyster house. The storm surge crumbled the adjacent dock and sent more than four feet of water and mud swirling through the building, tearing off walls and destroying the giant coolers where the oysters were stored.
"You don't want to give up on a tradition when it means so much to you and we're going to rebuild the oyster house ourselves. But to get it completely right you're looking at the summer of next year, with certain things contractors need to do to get it to where it was," Ward said.
The Wards' story is familiar to many in areas badly hit by the storm and reliant on harvesting the sea.
Meanwhile, other food production businesses around the Panhandle are also facing challenges as they struggle to recover. The eye of the storm swept right over Bascom, a tiny town in inland Jackson county, and home to Zaslavsky's Sturgeon Aquafarms, among the biggest producers of farmed Beluga caviar in the country.
"We had structural damage, lost all the [sturgeon tank] covers, all the wood and metal sidings in the hatchery, part of the roof metal. For a few hours it was hell," said Zaslavsky, a Russian businessman who set up the farm in 2009 "to bring the Caspian Sea to a backyard in Florida" and decrease a reliance on imported caviar.
Yet it was not so much the wind damage as the loss of electricity and failure of back-up generators at the peak of the storm that caused the farm to lose almost all of this and next year's caviar harvests.
For the area's commercial bee farmers, the storm has been costly in terms of destroyed hives, lost insects and what will be a dramatic decrease in honey production, especially of Tupelo honey, a regional speciality.
Large numbers of white Tupelo gum trees were felled in the Apalachicola and Chipola river basin areas of Gulf and Liberty counties, removing vital food sources the bees need to survive.
"The bees are mostly OK, but the big thing is how the trees were affected," said Morthland, secretary of the central Panhandle beekeepers association, whose own honey-producing business was hit. She and her husband are living in an RV so they they can continue to take care of their bees.
Conclusion
Our thoughts remain with everyone as they get their lives back together post-hurricane and through all of the devastation.
By: Samantha Cooper, Contributing Writer (Non-Lawyer)