Heavy Metal Baby Food
Posted in Our Blog,Outbreaks & Recalls on July 14, 2021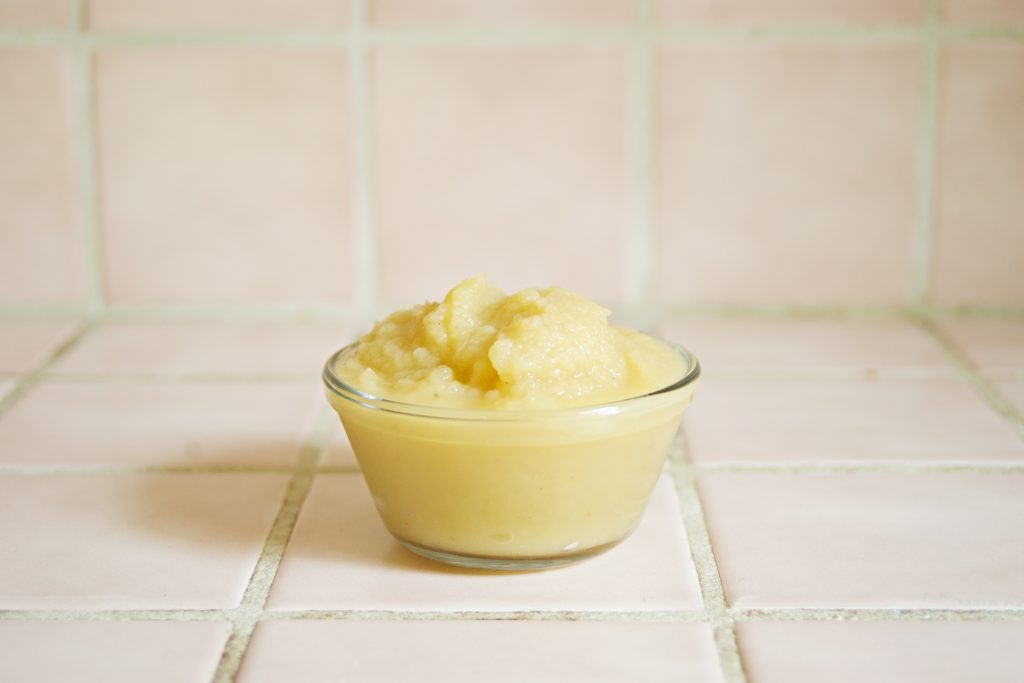 Sounds like a rock concert, right? Wrong. Heavy Metal Baby Food is no form of entertainment. It is a real issue in the United States. A report from the House Committee on Oversight and Reform confirmed the troubling news that several of the leading baby-food brands in the nation are tainted with dangerous levels of heavy metals.
Heavy Metal Baby Food
The house committee found that baby-food manufacturers such as HappyBaby, Beechnut, Gerber, Earth's Best Organic, Plum Organics, Parent's Choice and Sprout Organic Foods contained dangerous levels of heavy metals such as arsenic, lead, cadmium, and mercury.
FDA Findings on Heavy Metal Baby Food
The Food and Drug Administration has found these heavy metals to be dangerous to human health. Research has shown them to be neurotoxic, even at low-to-moderate doses. The brain damage that they cause is serious and often irreversible. The still-developing brains of infants and children are particularly susceptible to the dangers of these metals.
Although heavy metals are regulated by the federal government in, say, water, manufacturers are responsible for deciding how much is acceptable in their baby food. According to the house committee, this self-regulation has failed to protect consumers, with manufacturers setting internal limits that are dangerously high.
What's worse is that these companies have not been able to abide even by their own rules. According to the House's report, they routinely sell baby foods with levels of heavy metals that exceed even their own dangerously lax internal limits.
Nurture, for example, sold all of their baby food after testing, regardless of the levels of heavy metals that they picked up. Hain regularly exceeded their own internal standards for lead and arsenic. And Beechnut had the most permissible standards for arsenic, cadmium, and lead in vitamins mixes and certain additives out of any of the manufacturers investigated.
How to Spot Heavy Metal Baby Food
Consumers have no way of knowing that the products that they're purchasing for their children are tainted. Manufacturers know, from their own internal testing, that the baby food they're selling is tainted with high levels of heavy metals. This information is not communicated to the consumer; there's no warning on a bottle of Gerber to help parents make informed decisions about the health of their infants.
Nurture, BeechNut, Hain and Gerber cooperated with the investigation, according to the House Subcommittee's report. Campbell's, Walmart and Sprout refused to cooperate. In their report, the House Subcommittee expressed concern that this lack of cooperation may have obscured evidence that products sold by these companies are contaminated with even higher levels of heavy metals than those of their competitors.
That damaging heavy metals are present in baby foods and other rice-based products is not new information, per say. It's been reported previously. See, for example, this 2018 article from Consumer Reports. It's also been known for quite some time that rice and foods made from it, like baby food, are prone to high levels of arsenic.
Although the news of high levels of heavy metals isn't new, what the new report from the House committee drives home is how manufacturers have dealt with this news internally, and how they've responded to the efforts on behalf of those who have sought to shed more light on the situation.
Politics on Heavy Metal Baby Food
Speaking to the Washington Post, subcommittee Chair Raja Krishnamoorthi (D-Ill.) called for the Food and Drug Administration to move more forcefully in regulating the content of baby food. "Over the last decade advocates and scientists have brought this to the attention of the Food and Drug Administration," they said. "The FDA must set standards and regulate this industry much more closely, starting now. It's shocking that parents are basically being completely left in the lurch by their government."
In a statement quoted by the Post, the FDA reaffirmed their commitment to managing levels of heavy metals in the food supply and protecting the youngest among us from their deleterious effects. ""The FDA takes exposure to toxic elements in the food supply extremely seriously, especially when it comes to protecting the health and safety of the youngest and most vulnerable in the population," the statement said. "Toxic elements, like arsenic, are present in the environment and enter the food supply through soil, water or air. Because they cannot be completely removed, our goal is to reduce exposure to toxic elements in foods to the greatest extent feasible and we have been actively working on this issue using a risk-based approach to prioritize and target the agency's efforts."
The committee made several recommendations as to what might be done to address the problem of heavy metals in baby food. Mandatory testing is the first: the FDA should require manufacturers to test their finished products for heavy metals. That's different from business as usual right now, where manufacturers typically only test the ingredients for the presence of such contaminants.
Another recommendation: the FDA should set standards for acceptable levels of heavy metals in baby food. That level should apply across baby foods, according to the subcommittee, which would help to clear up the situation right now, where manufacturers can't even keep to their own internal limits, which are different from company to company, higher than what's recommended by regulatory bodies, and enforced with laxity if at all.
The committee has a few other important recommendations: they call for labels on baby food indicating the heavy metal content. Finally, they call for manufacturers to voluntarily find substitutes and phase out ingredients that have high levels of heavy metals, like rice.
Whether a voluntary phaseout would be more effective than voluntary self-testing and internal regulation of heavy metals remains to be seen. Watch this space for more information about heavy metals in baby foods and other food contaminants that might make you sick.