Holy Corn Dogs! Food Safety & Fair Food
Posted in Our Blog on August 23, 2018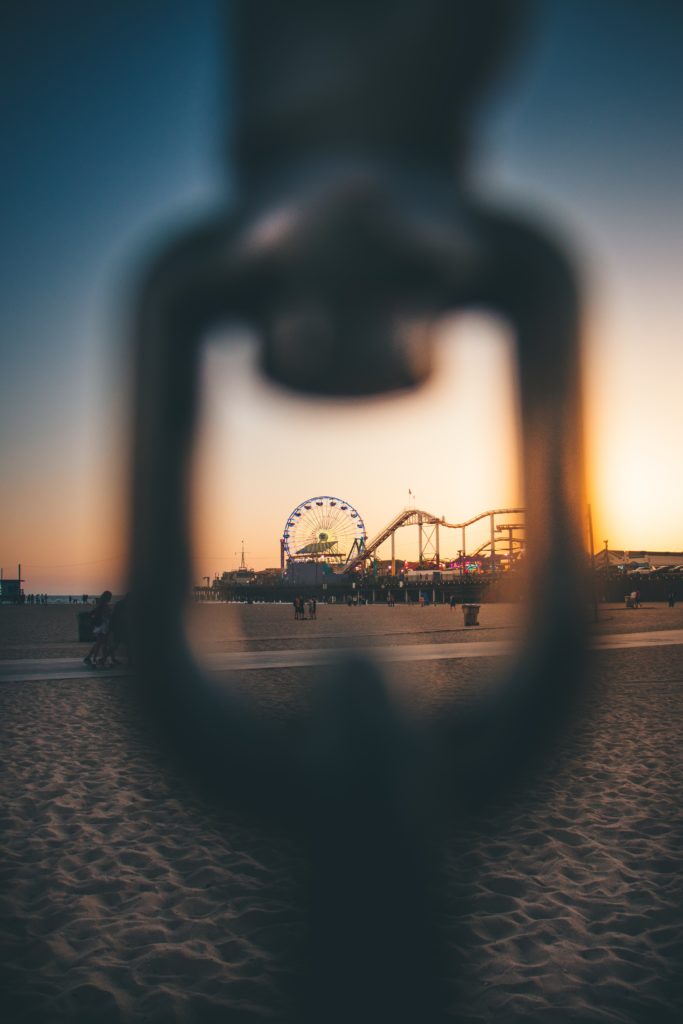 Fall is my favorite season of the year. The colors, the weather, even knowing the snow will descend soon; I love it. But there is a different "season" I love more than fall: Fair Season. Even writing about it brings a smile to my face. If it wasn't for the wax burner filling my nose with "peach something", I believe I could almost smell the fair food. Fried Oreos, funnel cakes, corn dogs, popcorn… Great, now my mouth is watering.
Sure, I enjoy the occasional stop at vendors not serving up corn-dogs or elephant ears and browse art or knick-knacks; but at the end of the day it is the food that drives me to plan out which fairs are happening on what days and how many can I fit into a weekend. Over the years, I have come across some interesting treats – the weirder the better. One thing I try to remember though is making my food conquest safe.
Recently, the CDC issued a reminder to those attending and operating fairs concerning food safety. Since 'tis the season, it would be best if we took a minute, looked over what the CDC said as well as what we know from reading MakeFoodSafe.com regularly, then applied this information when we head out to our local fairs.
You are going to your local fair right?
There you are, standing in front (or in line) at your favorite vendor's window. Your senses are being assaulted as the smells, sounds, and sights battle for your attention. Your heart is set on the newest treat or an old favorite; either way there are a few tips to remember. This is not to spoil the fun a fair can bring, but to keep you from getting sick, so it is perfectly okay to be safe.
What is the first thing you should look for? Take your eyes off the menu for a minute – we will get back to that soon. The CDC advises a cursory glance at the vendor in front of you. There are a few basic questions to consider before you grab your favorite fair food.
Does it look clean?
Are the people preparing the food wearing the right protection?
Has the food been sitting out or is it made fresh?
Is there a sink for the employees to wash their hands?
Is there a visible certificate of inspection and a license as well?
You should ask these (and other) questions of yourself before you dive in. There is nothing wrong with making sure the vendor is safe after all. Their safety practices directly affect your health. A good rule of thumb: if any of these questions cannot be answered, move on. That is part of the beauty of fairs: there is more than one place to get your corndog or deep-fried Oreo. I would go so far as to say to ask for a license if one is not visible and politely ask them to make it visible if it isn't.
Another area to watch out for would be cross-contamination. Is the vendor trying to prepare multiple foods? Beef, chicken, and pork all have different needs when preparing and cross-contamination is a very real problem.
I do not envy vendors at fairs. Their jobs are fast paced, hot, and normally involve people wanting their food now and possibly not being very nice about waiting. It is important though to mention their role in food safety. Making sure they understand food preparation safety, licensing, and public relations make for a well-rounded experience. For the vendor, the CDC has also produced a small but important list of things to remember:
Make sure you apply for and show your license to sell food.
Review and understand food safety practices.
Try to limit off-site preparation.
While the burden falls on the fair-goer to make sure what they are eating is safe, it is ultimately the responsibility of the vendor to make sure food safety is 100%.
It boggles the mind to think of someone attending a fair for anything other than food but it does happen. Crazy right! I too like to peruse the wares – while I feast. If your goal is to steer clear of the food, there are alternatives. There is nothing wrong with bringing healthier meals or snacks with you. There are just a few things to keep in mind. Just because you're bringing food to the event does not exclude you from making sure what you bring is safe to eat.
Remember: this time of year is usually warmer so preparing and storing your own food is the important part. What you bring is completely your call. Here are a few simple and easy rules to consider.
Never let food sit out for more than two hours. This will ensure nothing sours. Also, keep perishable food cooler by using ice or ice packs.
Find a hand-washing station and eat close to it if possible. Being safe means washing your hands. Whether it's playing a game, petting an animal, or handling merchandise; always wash your hands before eating.
I will take that a step farther and add: wash your hands after attending a fair even if you do not eat. Married to washing your hands is bringing and using hand sanitizer – which must have (at the very least) 60% or more alcohol content.
Who would have thought that a day of fun could take so much precaution? We don't skimp on the sunscreen, or make sure we wear the best walking shoes we have to the fair. Why would keeping what we eat safe be any different?
I have a plan. In my state there are many fairs to attend each weekend. I try to get to as many as possible and try new things each time. Yes, I also enjoy looking at the animals and what other types of vendors bring; but if I have to be honest I love the food. And it is my responsibility to be as safe as I can.
Make sure you have a plan to be safe this fair season.
By: Dwight Spencer, Contributing Author (Non-Lawyer)