IBM's Blockchain Update
Posted in Food Policy,Food Safety,Our Blog on April 13, 2019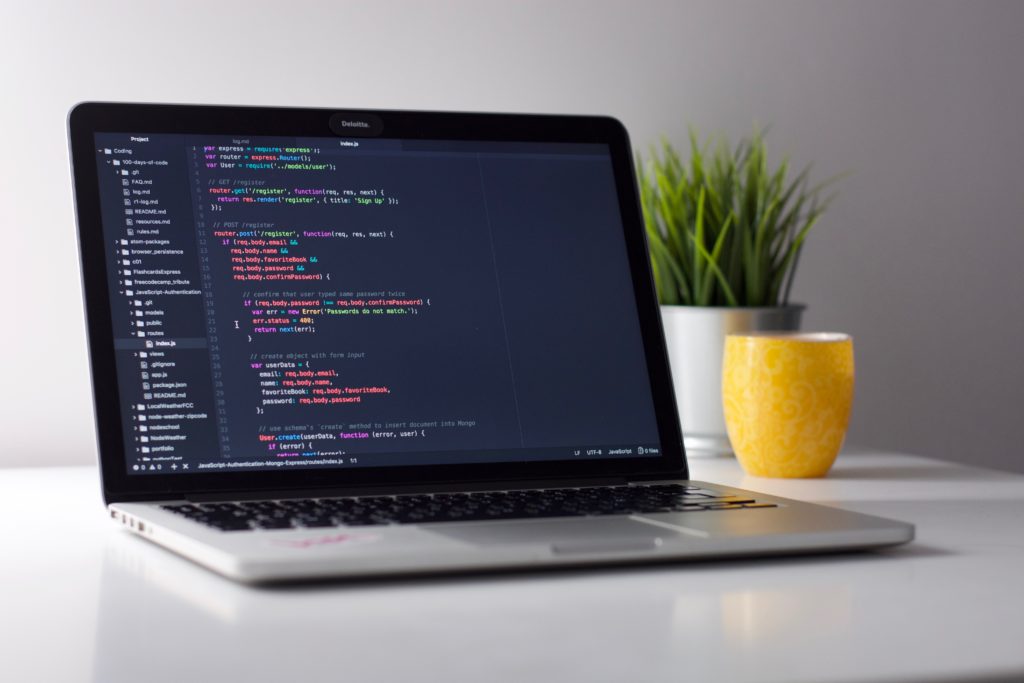 IBM's Food Trust blockchain platform continues to expand. They've already announced a number of big-name players who will be adoption their technology to bring traceability to food: Dole, Golden State Foods, Kroger, McCormick and Company, Nestlé, Tyson Foods, Unilever, and Walmart have all thrown their hats into the ring with the company. So, here's the latest IBM's Blockchain Update!
The latest big company to announce that they'll be adopting IBM's blockchain tech is the supermarket chain Albertsons. Albertsons owns not just their own stores but several others that you're probably familiar with, including Safeway, Vons, Jewel-Osco, Shaw's, Acme, Tom Thumb, Randalls, United Supermarkets, Pavilions, Star Market, Haggen and Carrs. They're one of the biggest retailers of food and drugs in the United States and boast upwards of 2,000 locations across the country.
To pilot IBM's tech, they'll be following in the steps of Walmart and initially putting it to use with romaine lettuce. The hope is that the power of cloud computing and a centralized ledger will make tracing romaine back along the supply chain to a source a breeze – something that can be done in seconds. In light of all the trouble that romaine has caused in the past year or so, that's a smart first move, as getting back to the root of problem lettuce is an understandable priority.
In France, IBM's blockchain efforts have been backed by Carrefour, a prominent supermarket chain. They're adopting the platform in partnership with Nestle, the Swiss multinational giant that enjoys the title of largest food company in the word.
Their trial product for the blockchain is a bit of a curious one. It is Mousline: a brand of instant mashed potatoes that is, according to some articles, a well-known one in France. Scan a QR code on the box of instant mashed potato powder with your smartphone, and you can get all kinds of information about what went into making it: what farms the potatoes came from, what varieties are included, and where the factories are that made the previously-whole potatoes into a convenient instant powder.
This is all a bit strange. First of all, instant mashed potatoes probably aren't the first thing that you associate with the French, a people who are traditionally esteemed for their culinary culture but not usually associated with instant products. Until they saw the announcement from Nestle and Carrefour, this writer didn't even know that the French were about instant anything, much less mashed potatoes, which are relatively easy to make without having to turn to the magic of instant products.
Secondly, who exactly are the intended targets of this trial of IBM's blockchain technology? What instant potato customer, in other words, is interested in the story behind the ingredients in the box of dehydrated powder that they bought? Traditionally, you'd think that the people interested in better traceability would be the upmarket locavores: the kind of folks who go to a farmers market so that they can interrogate local farmers about the food that they're about to buy. You wouldn't necessarily associate those kind of folks with the target market for instant mashed potatoes, per say, but what do we know?
In Australia, IBM's blockchain is being put to more traditional use. Drake's supermarkets, Australia's largest independent supermarket chain, has partnered with Thomas Foods for their own pilot test of the technology. For that, they've chosen a traditional Australian high-value food that people would be interested in the provenance of: steak.
During the testing phase, an Angus scotch fillet steak was successfully traced from the supermarket back to one of four suppliers using IBM's flashship blockchain tech. Traceability for Australian steaks is a big deal, although not necessarily in Australia. A lot of their beef goes overseas, to China, where fakery and trickery makes premium Australian steaks difficult to distinguish from beef from less prestigious sources.
If you're ordering steak at an upmarket Chinese restaurant in Beijing, you're probably dropping quite a bit of money on it, and you probably want to know that it is indeed that esteemed Australian beef that you're getting for your money. In this case, we think, the pilot application of IBM's blockchain tech makes a lot of sense.
All of these companies are going to be paying IBM for the privilege of using their technology. And, according to the website The Next Web, they'll be paying them quite a bit. The monthly payments scale depending on the size of the company, but they should be anywhere in the range of $110 to $11,000 per month.
If you're pulling in billions a year, perhaps dropping six figures on blockchain tech is just a drop in the bucket. Still: it's a pretty considerable chunk of cash, from a layman's perspective, and a reminder that IBM isn't just doing this out of the goodness of their hearts. They're a business, after all, and this is a service that they intend to make money off of.
Nor are they just marketing the platform to food safety producers. The same tech that supports Food Trust is applicable to other, non-food related supply chains. Volkswagen recently announced that they'll be using the technology to track the cobalt that they use in the manufacturing of lithium-ion batteries.
We've talked before about the questions that remain unanswered about the blockchain: whether it's better than other database or traceability systems, the problems that could come up translating it into physical space, and whether it's worth the cost of installing and running it. One thing that's for sure, however, is that IBM's convinced a lot of the world's biggest companies that there's something to their new product. Not bad for IBM's Blockchain Update.
By: Sean McNulty, Contributing Writer (Non-Lawyer)