Illinois Salmonella Beef Outbreak
Posted in Food Safety,Our Blog,Outbreaks & Recalls,Salmonella on June 7, 2023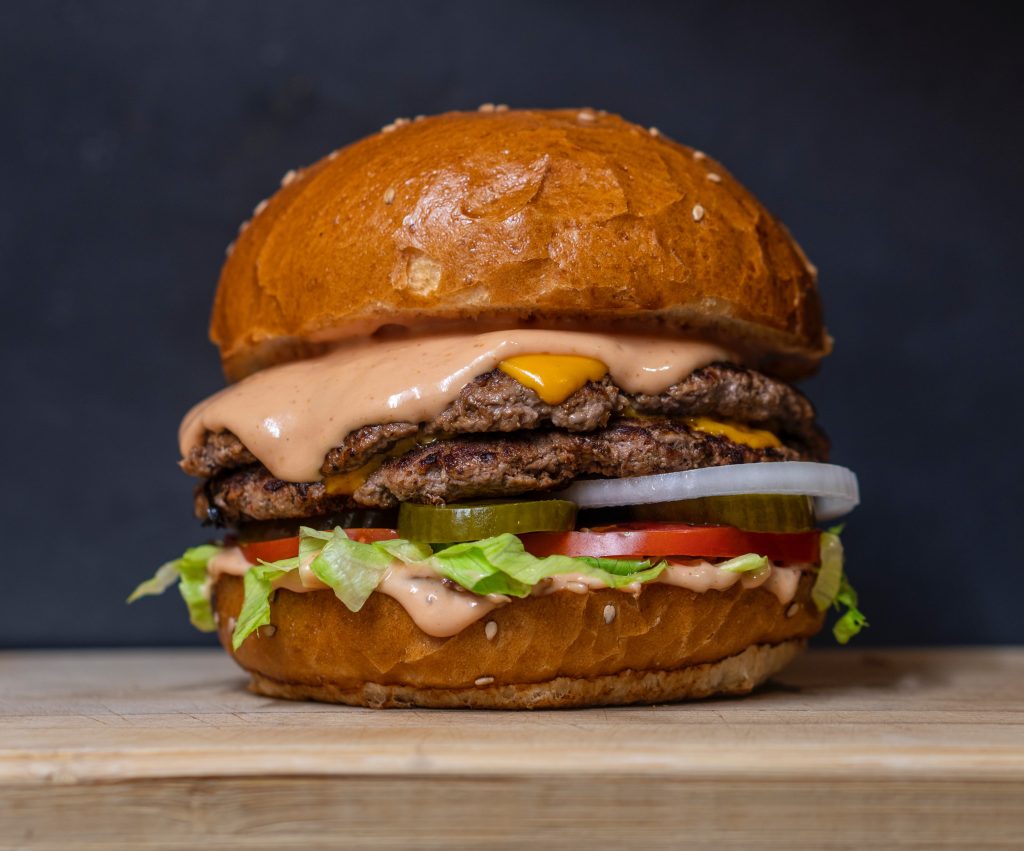 The Illinois Department of Public Health announced a new outbreak of Salmonella illnesses linked to ground beef. Here is everything we know about this Illinois Salmonella Beef Outbreak.
About Illinois Salmonella Beef Outbreak
The Illinois Department of Public Health (IDPH) is working with local health departments, the CDC and the U.S. Department of Agriculture's Food Safety and Inspection Service (USDA-FSIS), to investigate an outbreak of Salmonella infections linked to ground beef. A source of the ground beef has not yet been identified, but public health officials urge Illinois residents to follow safe food handling steps when preparing and eating ground beef. Ground beef should always be cooked to an internal temperature of 160°F before eating and the temperature should be checked with a food thermometer.
Illinois public health officials have identified 26 confirmed cases in Illinois. Cases are reported in Chicago as well as Cook, DuPage, Kane, Lake, McHenry, and Will counties. The illness onset dates of the cases ranged from April 25 to May 18. A small number of cases in other states are also under investigation by the CDC and state health departments.
IDPH is working with local health departments, the CDC and the USDA-FSIS to identify additional cases, to perform lab testing and to identify the source of the contaminated ground beef.
Illinois Salmonella Beef Outbreak – A Recall Coming
It is unknown at this time as the health agencies have not announced a potential company linked to the outbreak. During their investigations, health officials found that some of the ill people reported eating undercooked ground beef.
FAQs About the Ground Beef Salmonella Outbreak
Can salmonella be cooked out of meat?
The simple answer is yes. Salmonella bacteria can be killed through the cooking process.
It is important that you follow proper food safety steps to handle and prepare any ground beef products, like:
Do not consume raw or undercooked beef.
Cook ground beef hamburgers or any other mixtures properly to a safe internal temperature of 165 degrees Fahrenheit. Always use a food thermometer to measure the internal temperature of any meat product. It's not possible to know that the meat is cooked safely just by looking at it.
Don't hesitate to ask questions about your food at a restaurant. Do enquire if you feel that the hamburgers or any other meat mixtures don't look properly cooked.
Follow the four-step simple food safety at home – clean, separate, cook and chill.
Always separate raw meat products from fresh produce or cooked meals. This will help in preventing cross-contamination.
Wash the surfaces and items in the kitchen that come in contact with ground beef properly.
What brand of ground beef is being recalled?
Although the laboratory evidence shows that ground beef is the likely source of this outbreak, no ground beef has been recalled at this time. The authorities are are still conducting traceback investigations.
This investigation into the culprit is ongoing. The health agencies will update the public as more information becomes available.
Is ground beef safe to eat again?
The health agencies are not telling you to stop eating ground beef.  But they are recommending that you practice good food safety methods (as always) when preparing ground beef.
What states are affected by salmonella outbreak?
It looks like it is just in Illinois at this time, but a small number of other cases appear to be under investigation.
How do I know if I have Salmonella?
Consumption of food contaminated with Salmonella can cause salmonellosis, one of the most common bacterial foodborne illnesses. The most common symptoms of salmonellosis are diarrhea, abdominal cramps, and fever within 12 to 72 hours after eating the contaminated product. The illness usually lasts 4 to 7 days. Most people recover without treatment. In some persons, however, the diarrhea may be so severe that the patient needs to be hospitalized. Older adults, infants, and persons with weakened immune systems are more likely to develop a severe illness. Individuals concerned about an illness should contact their health care provider.
If you or someone you know is experiencing any of the above symptoms or signs after recently consuming ground beef products, be sure to visit your healthcare provider in order to get your illness properly treated and any foodborne infection reported. It is diligent reports like these that help investigators identify and subsequently eliminate the source of a foodborne illness outbreak.
How The Lange Law Firm Can Help
Our mission is to help families who have been harmed by contaminated food or water.  When corporations cause Salmonella food poisoning outbreaks, we use the law to hold them accountable.  The Lange Law Firm is one of the only law firms in the nation focused on representing families in food poisoning lawsuits.
If you got sick in this latest Illinois Salmonella Beef Outbreak and are interested in making a legal claim for compensation, we can help.  Our Salmonella lawyer can help you pursue compensation for your Salmonella food poisoning.  Call us for a free no obligation legal consultation at (833) 330-3663 or send us an e-mail here.