Illinois Salmonella Onion Outbreak
Posted in Our Blog,Outbreaks & Recalls,Salmonella on August 1, 2020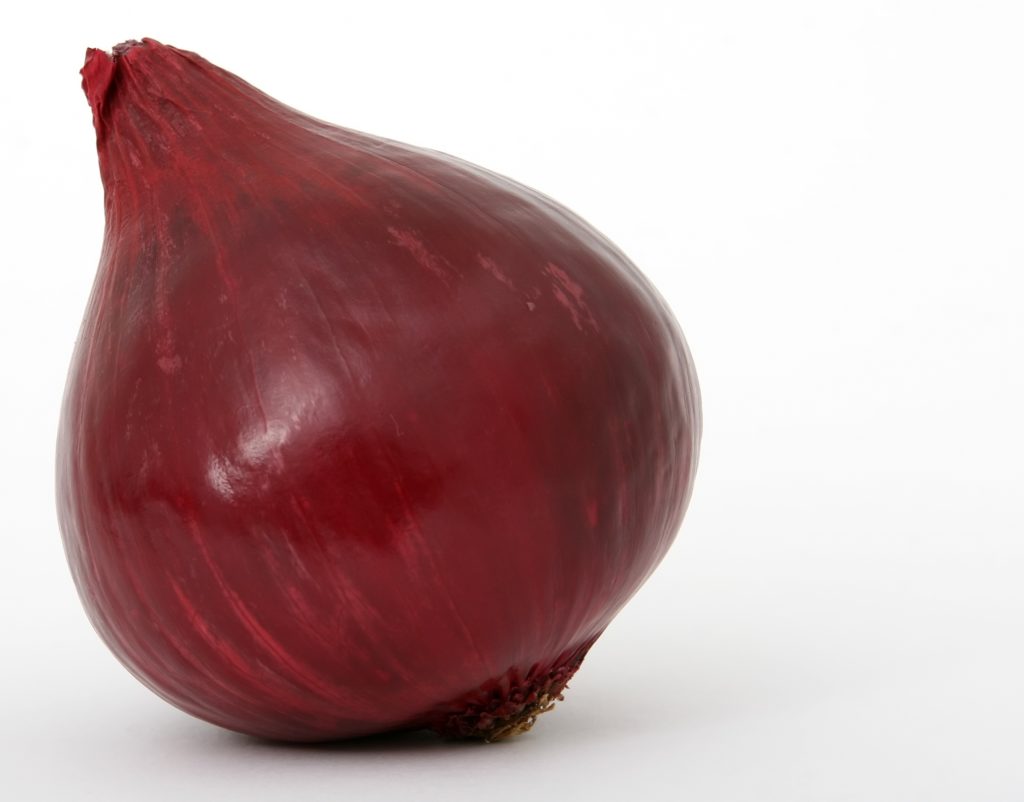 A large outbreak of Salmonella Newport linked to red onions from Thompson International has sickened more than 500 people in the United States and Canada, according to health officials in both countries. Illinois is among the states affected, with some 10 cases registered so far. Here is what we know about the Illinois Salmonella Onion Outbreak:
The Illinois Salmonella Onion Outbreak
Almost 400 cases have been announced in the United States. They've cropped up in almost every state, save for a few holdouts: Georgia, Louisiana, Mississippi, Oklahoma, Arkansas, and West Virginia, as of this writing, have not seen any cases, marking the South as largely spared as of this writing. So too for New England, aside from Maine, which has four cases so far. Nearly everywhere else, from the Atlantic to the Pacific, has seen people fall ill.
Our neighbors to the north have been affected as well. More than 100 in western and central Canadian provinces have been sickened by the contaminated onions. Hardest hit have been British Columbia and Alberta, in Canada's southwest, although the sickness has also creeped over to the eastern seaboard, with at least one person in Prince Edward Island affected.
According to the latest data from the Centers for Disease Control and Prevention, illnesses in the United States started on the 19th of June and ran through the 12th of July. The age range of cases covers pretty much everyone: the youngest victim is a whole zero years old and the oldest is 102. The median age is 39. Slightly more women have been affected than men, at 52% of victims.
The outbreak was first identified by the CDC's PulseNet genetic database on the 10th of July. Looking at data from 12 illnesses in three states, investigators were able to determine that seemingly disparate cases of food poisoning via salmonella were actually related to one another.
From there, the machinery of public health was set in motion. Investigators from local and state health departments started talking to victims about what they had eaten in the time leading up to them being sick. The conclusion, first put together by the Public Health Agency of Canada, was that the common link between different victims was red onions.
Shortly after they figured that out, Canada issued a recall for American-grown red onions distributed by the company Sysco. It was shortly thereafter that their American counterparts announced that they'd tracked the outbreak back to what they believed was the source: Thompson International, based in Bakersfield, California.
Here's what the FDA had to say: "FDA's traceback investigation is ongoing but has identified Thomson International, Inc. of Bakersfield, CA as a likely source of potentially contaminated red onions. Although the investigation has determined that red onions are the likely source of this outbreak, Thomson International, Inc. has notified FDA that it will be recalling all varieties of onions that could have come in contact with potentially contaminated red onions, due to the risk of cross-contamination. This recall would include red, white, yellow, and sweet onions from Thomson International, Inc. Recall information will be made public as soon as it is available from Thomson International, Inc. The investigation is ongoing to determine the source of contamination and if additional products are linked to illness. Additional information will be provided as it becomes available."
We don't have specific recall information yet: lot numbers, use-by dates, the stores carrying the onions or products incorporating the onions. That means, at this stage, that the best thing to do is to exercise an abundance of caution when it comes to Thompson International products.
Right now, officials are recommending that you not eat, sell or serve any onions from Thompson International. Same for products that might contain onions from Thompson. There are a few ways to tell. Look for a sticker which identifies where the onions are from. There may be information on the bag or box that they came in. What you're looking for is confirmation that they aren't from Thompson. The key bit is this: if you have onions or a product containing onions and you are unsure of whether they come from Thompson, you should throw them out as well. That's the recommendation from the FDA.
Here's some more advice, also from the FDA, as to what you should do after disposing of onions that you suspect may have been contaminated: "FDA recommends that anyone who received or suspects having received onions from Thomson International, Inc. use extra vigilance in cleaning and sanitizing any surfaces and containers that may have come in contact with these products to reduce the risk of cross-contamination. This includes cutting boards, slicers, countertops, refrigerators, and storage bins."
It's worth taking the precautions listed above. That's because salmonella can sometimes be quite serious. For most people, the infection will be mild to moderate: you'll experience a low-grade fever, nausea, diarrhea, vomiting, muscle aches and headaches. Those are all pretty standard food poisoning symptoms and should clear up after 4 to 7 days without having to go out and seek medical attention.
For the very young, the very old, or the immunocompromised, infection with salmonella can be more serious. It can happen to otherwise healthy adults, too. Look for blood in your stool — that's a warning sign that you need to seek medical attention from a professional. Same for a fever that climbs above 102, or extended bouts of diarrhea or vomiting that push you towards dehydration. If you're having trouble keeping liquids down, it's a good idea to go see a doctor, as you may be sicker than you think you realize.
How The Lange Law Firm Can Help
Our mission is to help families who have been harmed by contaminated food or water.  When corporations cause Salmonella food poisoning outbreaks, we use the law to hold them accountable.  The Lange Law Firm is one of the only law firms in the nation focused on representing families in food poisoning lawsuits.
If you got sick in this latest Illinois Salmonella Onion Outbreak or from the Sysco red onions recall and are interested in making a legal claim for compensation, we can help.  Our Salmonella lawyer can help you pursue compensation for your Salmonella food poisoning.  Call us for a free no obligation legal consultation at (833) 330-3663 or send us an e-mail here.
By: Sean McNulty