International Whiskey Day!
Posted in Food Policy,Food Safety,Our Blog on March 27, 2019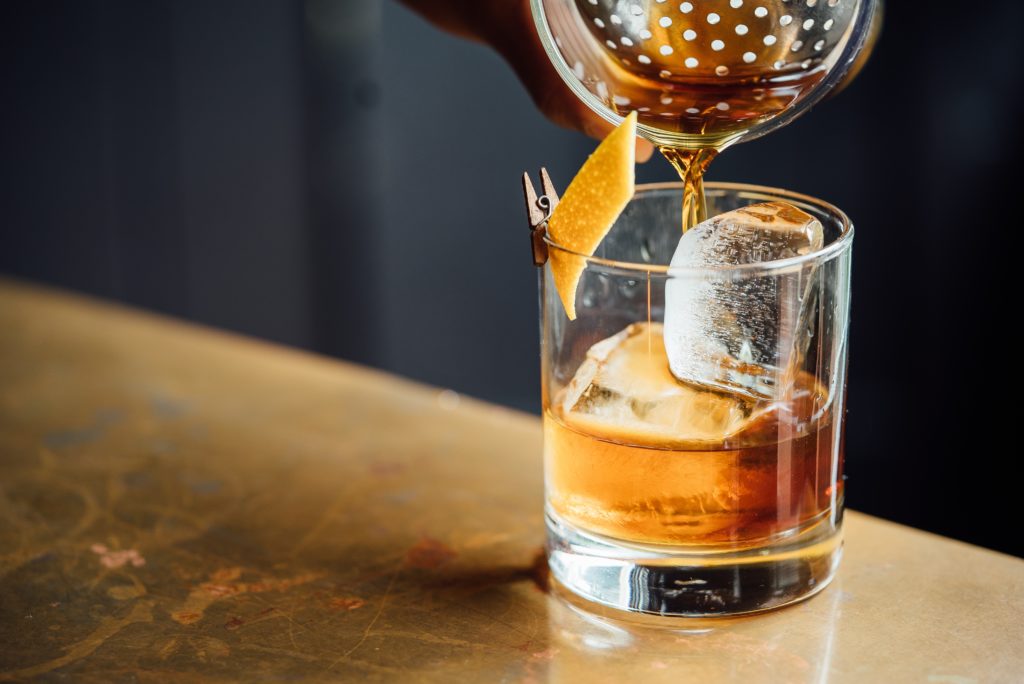 There are two distinct days on the calendar devoted to the celebration of whiskey. One is March 27th, aka International Whiskey Day, and the other is May 17th. Not being a liquor connoisseur, I was curious as to the difference. And I thought; why not learn more about what all the fuss is about when it comes to this curious amber liquid.
And You Thought There Was Just One…
In addition to International Whiskey Day, there's also National Scotch Day (July 27th), and National Bourbon Day (June 14th), and even International Scotch Day on February 10th. Whew. To be brief, a quick summary of these holidays basically involves the sipping, imbibing, and general enjoyment of these liquors. The name of the "holiday" ends up having more to do with sponsorship and who really thought up the idea that it would be a totally cool thing to be given credit for "naming" a particular day to particular liquor. However, the average person just can't run out and create their very own food or drink holiday (more on that later).
International Scotch Day is the most recent of these liquor iterations, having been "founded" in 2017. It has its source as the corporation Diageo, which owns the largest Scotch whiskey portfolio in the world, including Johnny Walker. The hashtag #lovescotch became associated with the day and a campaign to hook the desirable millennial market of consumers.
International Whiskey Day was announced in 2008 and launched at the Whiskey Festival in the northern Netherlands. It pays tribute to who is thought to be one of the most influential whiskey (and beer) writers: Michael Jackson. The intention of this day is, of course, to enjoy whiskey as well as to donate to charity.
Different Strokes for Different Folks
When I was growing up, my maternal grandfather enjoyed the occasional shot of Chivas Regal, a relatively popular brand of scotch that the population of immigrant-Irish (those from the "auld sod") in our Bronx neighborhood were known to imbibe. In fact, it was an unspoken yet well-known custom to "bring out the Chivas" when you wanted to impress company. When I became engaged, my fiancé was offered the glorious and Chivas to celebrate; my uncle, my grandfather's own son, never was offered a drop. It is part of the folklore of my family to this day.
I knew my grandad favored Chivas Regal, but before I began writing this article, I the differences between scotch, whiskey, and bourbon eluded me. In a nutshell, it's the distillation process of the type of grains used that garner each type of liquor its name. Scotch is made from malted barley and bourbon is distilled from corn. It also comes down to geography. Scotch is whiskey made in Scotland, and bourbon is generally made in the United States: usually Kentucky. As for Jack Daniel's (a type of Tennessee whiskey) the whiskey is filtered through sugar-maple charcoal in what's known as the Lincoln County Process. This process distinguishes Tennessee whiskey from bourbon such as Jim Beam. In fact, the name bourbon comes from an area in Kentucky named Old Bourbon.
Some Whiskey Drink Recipes
Here are some classic recipe concoctions for the proverbial shot of your favorite whiskey, whether it's "neat" or "on the rocks."
Hot Toddy
The Irish are believers in alcohol can cure what ails you. Yes, even as a young child, I was given hot toddies to drink when I was congested and unable to sleep. And yes, they were very weak, but even a small amount of whiskey allowed me to sleep!
¼ lemon
1 tablespoon honey
2 ounces whiskey
Squeeze the lemon wedge into a mug and leave it in the bottom. Add honey, whiskey, and top with hot water.
Manhattan
This classic cocktail relies on sweet red vermouth and bitters to draw out the complexities of a spicy rye whiskey.
2 ounces rye whiskey
¾ ounce sweet red vermouth
2 dashes aromatic bitters
Stir all ingredients until chilled, strain, and serve straight up.
Old Fashioned
This classic drink has been a lifesaver for those who just want to drink a lot of whiskey without any fuss. While modern-day mixologists get precious about method and historically accurate ingredients, this drink never took itself seriously: just mix a bit of sugar and bitters, add whiskey, pour over rocks, and sip.
1 sugar cube
2 dashes orange bitters
2 ounces bourbon
Combine sugar and bitters in the bottom of a glass until the sugar dissolves, fill the glass with ice, add whiskey, and stir to combine.
Whiskey Highball
A whiskey highball is an old drink made up of whiskey and seltzer, popular among 20th century British citizens. The ginger-spiced and lemony version is a bit well-suited to a casual weeknight.
2 ounces whiskey
2-3 ounces ginger ale
3 lemon slices
Layer ice and lemon slices in a tall glass; pour in whiskey, top with ginger ale.
(Source:  www.thrillist.com)
As always, enjoy this holiday, safely.
By: Kerry Bazany, Contributing Writer (Non-Lawyer)