Is Romaine Safe to Eat Again?
Posted in E. coli,Food Safety,Outbreaks & Recalls on June 7, 2018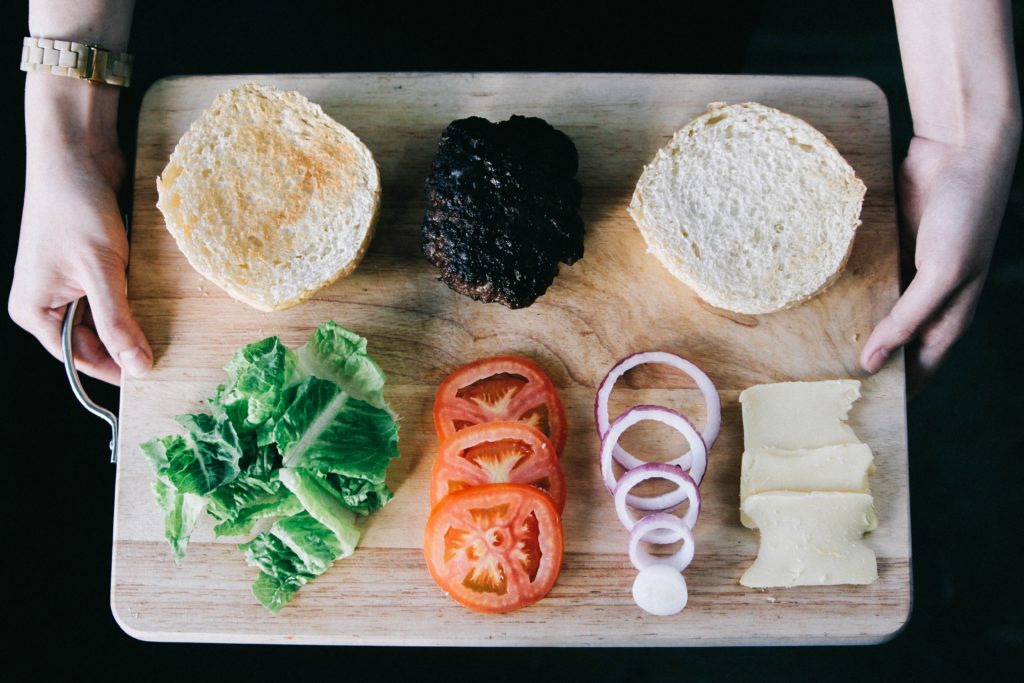 The CDC has given its thumbs up to return to eating whole, chopped, and pre-washed bags of romaine lettuce from retailers and restaurants. This move comes after an E. coli O157:H7 Romaine Lettuce outbreak led FDA and CDC urging the consumers not to eat any kind of romaine lettuce until they issue any further notice.
After all, who wants to indulge in their 'healthy' leafy greens lifestyle just to end up with stomach cramps, vomiting, and diarrhea?
Yet, the outbreak has led to a few concerns among the shoppers. While some of them are positive that it is not something that is repetitive or happens again, there are some that think it's safe to wait a while before shopping for lettuce again.
The doubt also stems from how difficult was it to point out the source of the outbreak and issue any recalls. So, potentially contaminated products were still available for retail sale, despite the outbreak, simply because no one knew who or from where to recall.
In fact, as of the time of writing this article, the FDA and CDC are still trying to find out the source or farm at the root of the problem. There is no telling how long their investigations will continue.
Why finding the source of contaminated lettuce so hard?
The most recent romaine lettuce outbreak sickened 197 people, caused 5 deaths and hospitalized 89 (26 developed HUS, a type of kidney failure) and the federal administrators still haven't identified how the romaine lettuce was contaminated in the first place. Not only does this make difficult to control the outbreak but it will also make prevention of the outbreak in the future hard.
This week Consumer Union, Consumer Federation of America, Pew Charitable Trust and several other organizations and consumer groups have sent a letter to the FDA demanding improved traceability for the leafy greens. In an age where technology is leading the era, using it in deadly outbreaks like these has become more crucial than ever.
But it isn't the fault of the FDA, but rather the food chain. The elements of the food chain aren't keeping track of where they get their food from.
Stephen Ostroff, MD and FDA's Deputy Commissioner for foods and veterinary medicine responded to the letter saying that the agency has obtained extensive records and working on reconstructing the suspected supply chains, and they have found no particular farm or distribution channel that explains relationship between the dozens of farms they are evaluating. He added that, even at a time when there are a lot of tools available, sometimes it can take time to find the source of contamination.
In recent time, blockchain technology has come out as the leading theory and trusted way to solve this traceability problem. The tech is currently used by Walmart for a small share of their products, and they are planning to expand it in the near future. Blockchain can shorten the time of traceability to mere seconds, thus, saving a lot of lives, time, and money during the outbreak by initiating timely and targeted recalls along with speedy public notice.
A Long History of Leafy Outbreaks
There have been 45 outbreaks linked to leafy greens in the United States from 1998 – 2016. The majority were not romaine lettuce, but there are many outbreaks whose causes were never determined and the source was just named as 'leafy greens'.
This most recent outbreak is the second largest one linked to leafy greens in the United States. The largest happened in 2006, when 238 people got sick because of contaminated spinach.
This outbreak was sourced back to Yuma growing region in Arizona. After 8 prison inmates in Alaska became sick with the same strain of E. coli, the lettuce in those cases was traced back to Harrison Farms.
Many ask how lettuce can become contaminated. E. coli gets into produce when animal or human waste with the bacteria is exposed to crops through animal vectors or even contaminated water run-off. The spinach outbreak of 2006 was caused by waste from feral pigs that invaded the California fields. Cross-contamination can also happen when different growers mix together the produce during processing –which can make the tracking process trickier.
Despite these challenges, stakes are too high to not make traceability a priority. The letter from the groups notes that Food Safety and Modernization Act passed in 2011 requires the agency to establish record keeping of high risk foods from harvest to consumption within 2 years. And yet, these provisions are not implemented by the suppliers, distributors, retailers, etc.
How can the consumers stay safe in times of outbreaks like these?
It is safe to say that in some cases the only way to prevent yourself from a contaminated product in an outbreak is to stay away from that product completely. Just like in this outbreak, where FDA first recommended to not eat any kind of lettuce and then warned the consumers to stay away from lettuce from Yuma growing region.
It is difficult to know the grower or the source of a product because the name is not always listed on the bag of lettuce and even the retailer doesn't have full information on the origins of the product. This makes it harder to choose safe products during an ongoing outbreak. Hence, the call for traceability.
Staying Safe for Now
As reported by FDA, the contaminated romaine is no longer available in retail stores or restaurants. Also, the shelf life of the products has now passed. Further, the growing season from the Yuma region has ended and the last shipments were made in mid-April. As romaine lettuce has a shelf life of around three weeks (21 days), it is no longer available in stores.
There are some consumer reports that suggests to wait a little longer to eat romaine lettuce again — especially the most vulnerable groups like pregnant women, children, older people, or those with compromised immune systems.
Keep checking our site for more updates regarding the safety of romaine lettuce, recall notices, and other outbreaks related to food products.
By: Pooja Sharma, Contributing Writer (Non-Lawyer)