It's Turning into the Summer of Salmonella
Posted in Outbreaks & Recalls,Salmonella on June 15, 2018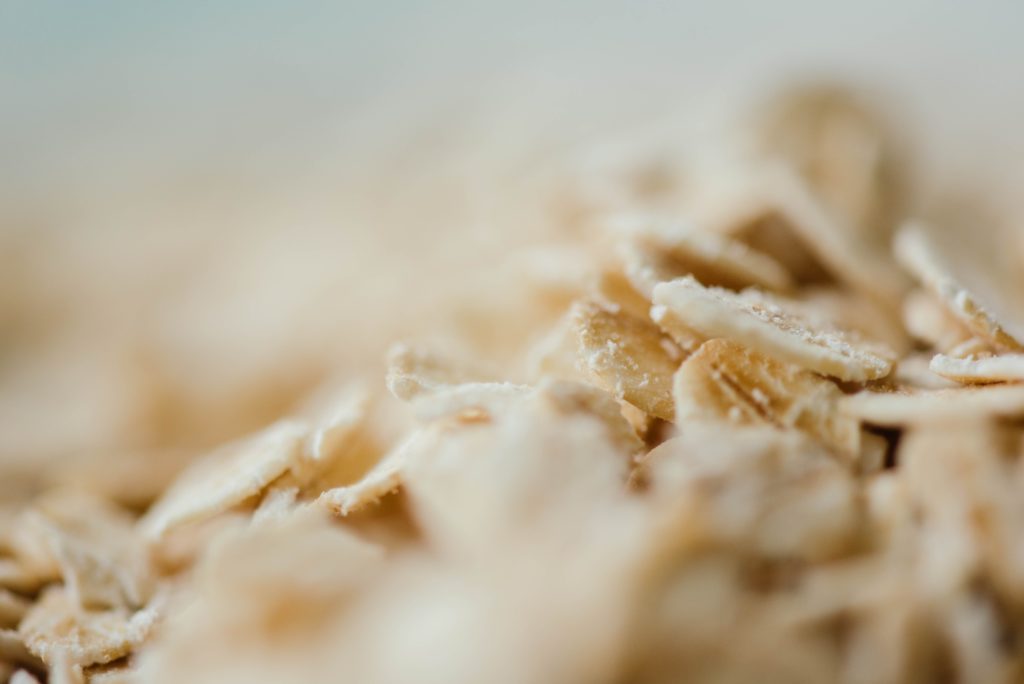 It's already been a cruel summer when it comes to food poisoning. Melons, eggs, and cereal?  Nationwide outbreaks. An increase in hospitalizations. And the word "Salmonella" or words "Salmonella outbreak" is on every news station every night it seems. Summer of Salmonella?
Let's play a game. What do eggs, melons, and kids' cereal have in common? If you are me, you are thinking that besides the fact they are breakfast foods, nothing. Right? WRONG! The answer is Salmonella.
They all have Salmonella in common.
We are in the midst of yet ANOTHER Salmonella outbreak. This time, in kids' cereal. Yes, the honest-to-goodness sweet-filled honey glazed morning snack that kids just love to douse in ice cold milk. Cereal that is sitting on the shelf as a shelf stable product. No produce. No raw meat. Just good old wheat and sugar. But Salmonella?
Have I gotten your attention yet? Hear me out. Put down that spoon. Put the milk back in the fridge. Here's what you need to know to keep you and your loved ones healthy during this outbreak frenzy.
The Outbreak Breakdown
Kellogg's Honey Smacks Cereal has been linked to a slew of Salmonella Mbandaka illnesses in the United States – 73 to be exact. Through interviews with health agencies, ill people linked in this outbreak reported eating Honey Smacks cereal more often than any other cereals or other food items. This means the CDC and FDA believe they have found the confirmed culprit to the outbreak.
And with these illnesses, there is an abnormally high number of hospitalizations (24 people!). Thankfully, there are no reported deaths at this time. But here's the disclaimer, many illnesses after May 22, 2018 are likely not included in the case outbreak numbers. As cases can take up to three weeks to show in the PulseNet system, this outbreak is expected to only get bigger.
There are 32 states involved in this outbreak, and if you know Kellogg's cereals, they are distributed nationwide. That means there is a Salmonella surprise (or rather nightmare) in a Honey Smacks box near you.
Wonder if there are confirmed illnesses in your neck of the woods? Here's the breakdown of cases to states for your ease of reference:
| | |
| --- | --- |
| States | Case Count |
| Alabama | 2 |
| Arizona | 1 |
| California | 5 |
| Connecticut | 3 |
| Georgia | 2 |
| Illinois | 1 |
| Indiana | 3 |
| Kentucky | 1 |
| Louisiana | 2 |
| Massachusetts | 5 |
| Maryland | 1 |
| Michigan | 4 |
| Mississippi | 1 |
| Montana | 1 |
| North Carolina | 3 |
| New Hampshire | 1 |
| New Jersey | 3 |
| New York | 7 |
| Ohio | 1 |
| Oklahoma | 2 |
| Oregon | 1 |
| Pennsylvania | 5 |
| Rhode Island | 2 |
| South Carolina | 1 |
| Tennessee | 1 |
| Texas | 2 |
| Utah | 1 |
| Virginia | 4 |
| Washington | 3 |
| Wisconsin | 1 |
| West Virginia | 3 |
| Total | 73 |
These reported and confirmed illnesses started on dates between March 3, 2018 and May 28, 2018. Those with confirmed illnesses range in age from less than one year to 87 years, with a median age of 58 years old. But with a kids marketed item, we may see these numbers increase with younger years – a huge concern as children are at high risk for severe food poisoning and complications of food poisoning. The elderly, infants, young children, and those with impaired immune systems are more likely to have a severe illnesses and potential complications.
The Recall
On June 14, 2018, the Kelloggs Company recalled 15.3 oz. and 23 oz. packages of Kellogg's Honey Smacks cereal due to a link to Salmonella illnesses in 32 states. The recalled Kellogg's Honey Smacks cereal have a "best if used by" date on their boxes' top from June 14, 2018 through June 14, 2019. For those wanting to be extra safe with their checking, the recalled 15.3 oz. Kellogg's Honey Smacks cereal has a UPC code of 38000 39103 and the recalled 23.0 oz. Kellogg's Honey Smacks cereal has a UPC code of 38000 14810 on the bottom of their boxes.
The affected products were distributed not only in the United States, but internationally as well. According to Kelloggs' recall:
"The affected product includes the following varieties distributed across the United States as well as limited distribution in Costa Rica, Guatemala, Mexico, the Caribbean, Guam, Tahiti and Saipan. The BEST if Used By Date can be found on the top of the cereal box, and the UPC code can be found on the bottom of the box." No other Kellogg products are impacted by this recall.
What's Next? What to do NOW!
It goes without saying, but I will say it anyway: Do not eat recalled Kellogg's Honey Smacks cereal. Even if you have already opened a box of it, eaten some, and not gotten sick. Check your home for it and throw it away, or return it to the place of purchase for a refund. If you are someone who stores cereal in containers instead of their boxes and are unsure of what type of cereal you bought – just toss it.
Trust me, you may not be lucky the next time. Salmonella is sneaky.
While you purge your pantry, keep an eye on your symptoms. Salmonella illnesses are what we all typically think of when we think of food poisoning:
Fever
Vomiting
Abdominal Pain
Diarrhea
As always, if you have eaten Honey Smacks and have become sick, medical attention is highly recommended. Your doctor can do a simple stool test to find out if you have become infected with Salmonella. The good news is that early medical treatment can greatly reduce the risk for long-term complications.
It is best not to panic, but to make sure that you continue to monitor your health and symptoms in the off-chance you do become sick.
According to the CDC, here are some other things to keep an eye out for when Salmonella is involved:
"The illness usually lasts 4 to 7 days, and most people recover without treatment.
In some people, the diarrhea may be so severe that the patient needs to be hospitalized.
Salmonella infection may spread from the intestines to the bloodstream and then to other places in the body.
In rare cases, Salmonella infection can cause death unless the person is treated promptly with antibiotics."
MakeFoodSafe Reports
In the meantime, MakeFoodSafe will continue to report on this outbreak and recall (as well as the other ongoing Salmonella outbreaks as of current) as more information is made available, which will likely be in the coming days.
We wish you a safe and healthy breakfast – free of Salmonella contamination. Check those boxes!
By: Candess Zona-Mendola, Senior Trial Paralegal