Lange Law Firm Retained in JBS Salmonella Newport Outbreak
Posted in Outbreaks & Recalls,Salmonella on October 29, 2018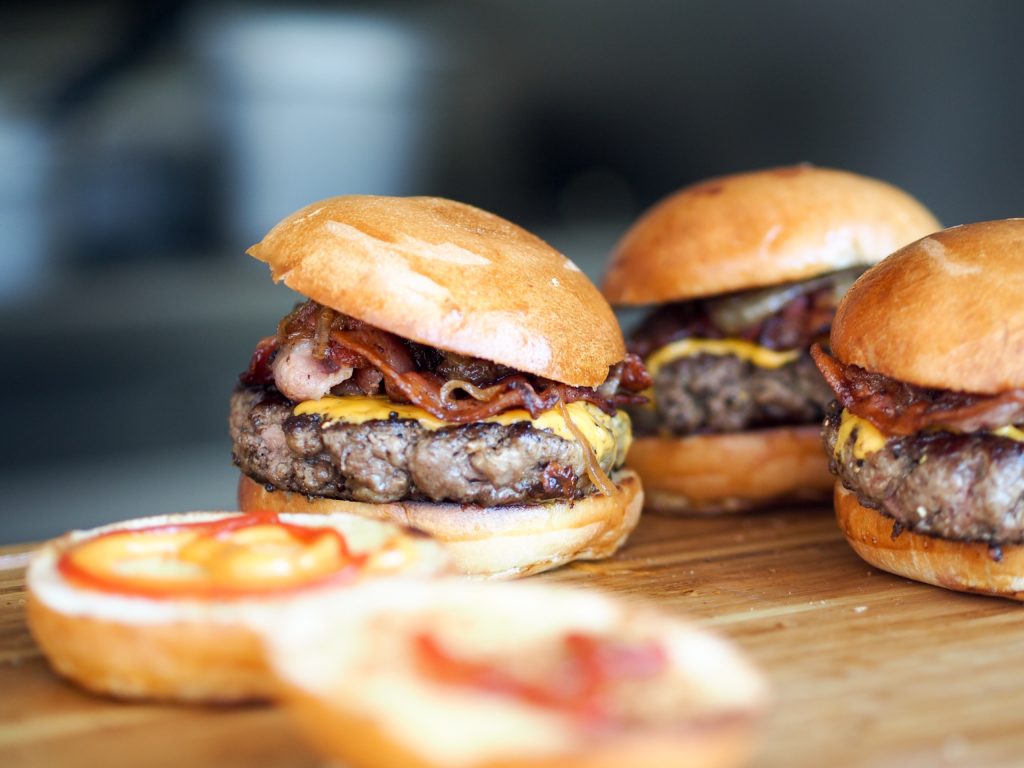 October 23rd of 2018 marked 120 different people sick across 22 different states, due to the same foodborne illness outbreak – the JBS Salmonella Newport Outbreak. The outbreak strain of Salmonella Newport was reported as early in the year as August 5th and proceeded to stretch into the end of September, leaving thirty-three individuals hospitalized and over a hundred ill. While thankfully no deaths have been reported, JBS Tolleson, Inc., of Tolleson, Arizona, ended up recalling approximately 6.9 million pounds of their beef products on October 4th, 2018, in direct response to the outbreak. This type of food contamination and foodborne infection is precisely why the Lange Law Firm puts so much effort into food safety awareness and action!
JBS Tolleson, Inc., beef products have been recalled by the millions, including their ground beef packages which are thought to have possibly been contaminated with Salmonella Newport. The beef products included in the recall were those produced and packaged between the dates of July 26th, 2018, and September 7th, 2018. Unfortunately, JBS Tolleson's beef products were shipped nationwide to many different brand names, making the massive recall even harder to contain. The recalled products are labeled, however, clearly marked with the establishment number "EST. 267" which can normally be found within the USDA inspection mark. Any JBS beef product marked with this establishment number ought to be discarded. In order to get a complete list of the stores and states where JBS Tolleson recalled beef has been sold, visit the USDA-FSIS website.
Restaurants, retailers, and consumers have all been warned against serving, selling, or preparing recalled beef products for consumption. Authorities suggest checking all freezers and food storages for recalled products in order to properly dispose of them. Any retailers who have received recalled beef products are encouraged to contact their consumers and alert them of the recall in order to prevent outbreak growth.
Consumers who have any ground beef in their homes are encouraged to check the labels, and for any product marked with the establishment number "EST. 267," it's recommended to check the USDA-FSIS website to see if the store they purchased the meat from is included on the list of stores and states housing contaminated meats. According to reports, FSIS is concerned that a great many of the contaminated products might be frozen and stored in consumers' freezers, which is why they strongly recommend checking all storage containers in order to remove any and all dangerous products. Any consumers who have purchased these products are specifically urged not to consume them. These products should be thrown away or returned to the place of purchase as soon as possible.
According to the United States Department of Agriculture (USDA) on October 4th,  "JBS Tolleson, Inc., a Tolleson, Ariz. establishment, is recalling approximately 6,937,195 pounds of various raw, non-intact beef products that may be contaminated with Salmonella Newport." The department when on to explain the details of a Salmonella infection, saying that
Consumption of food contaminated with Salmonella can cause salmonellosis, one of the most common bacterial foodborne illnesses. The most common symptoms of salmonellosis are diarrhea, abdominal cramps, and fever within 12 to 72 hours after eating the contaminated product. The illness usually lasts 4 to 7 days. Most people recover without treatment. In some persons, however, the diarrhea may be so severe that the patient needs to be hospitalized. Older adults, infants, and persons with weakened immune systems are more likely to develop a severe illness. Individuals concerned about an illness should contact their health care provider.
If you or someone you know is experiencing any of the above symptoms or signs after recently consuming beef products associated with JBS, be sure to visit your healthcare provider in order to get your illness properly treated and any foodborne infection reported. It is diligent reports like these that help investigators identify and subsequently eliminate the source of a foodborne illness outbreak.
About Us
The Lange Law Firm, PLLC is highly invested in bringing more safety to the nation's food system, not only by providing beneficial information to consumers everywhere, but also in bringing awareness and education to the courtroom, especially in the response to outbreaks like these. According to the CDC, 48 million Americans become sick from some kind of foodborne virus or bacteria, leading to 128,000 Americans becoming hospitalized and 3,000 losing their life. 
The Lange Law Firm, PLLC wants to help correct the food safety issues in America by providing honest information about current outbreaks and actively pursuing justice for anyone seeking assistance due to a foodborne illness infection. When companies sell food for profits, those products should be entirely safe for men, women, and children of any age to eat. When food safety is not made a priority, people–thousands of them–are put in harm's way and could even die. That's why the Lange Law Firm, PLLC is so committed to helping.
If you, your children, or any of your family members have become ill due to this JBS Salmonella Newport Outbreak outbreak from JBS beef products, or any other foodborne pathogen, and are interested in pursuing a legal claim, please reach out and contact the Lange Law Firm at Make Food Safe as soon as possible. Your case will be evaluated and the best course of action determined. According to Make Food Safe,
We have a nationwide food safety practice. We have helped families from California to Florida, from the Midwest to the Northeast, and in states across the nation. We live and breathe our cases.  Our clients feel like family to us.  Our clients call us when something terrible has happened and they need our help.  We are committed to getting them the help they need, so that they can rebuild their lives.  We know that the stakes are high for our clients. This is personal for our clients. So, it's personal for us.  We are committed to helping.
Our Salmonella Lawyer is Here to Help You
If you believe you have developed a Salmonella infection from eating beef products, we want you to know that a Salmonella Lawyer at the Lange Law Firm, PLLC is currently investigating this matter and offering free legal consultations. Our lawyer, Jory Lange became a lawyer to help make our communities and families safer.
If you or a loved one have become ill with Salmonella, you can call (833) 330-3663 for a free legal consultation or complete the form here.
By: Abbey Ryan Elder, Contributing Writer (Non-Lawyer)