Johnson County Ham Listeria Outbreak
Posted in Listeria,Outbreaks & Recalls on October 5, 2018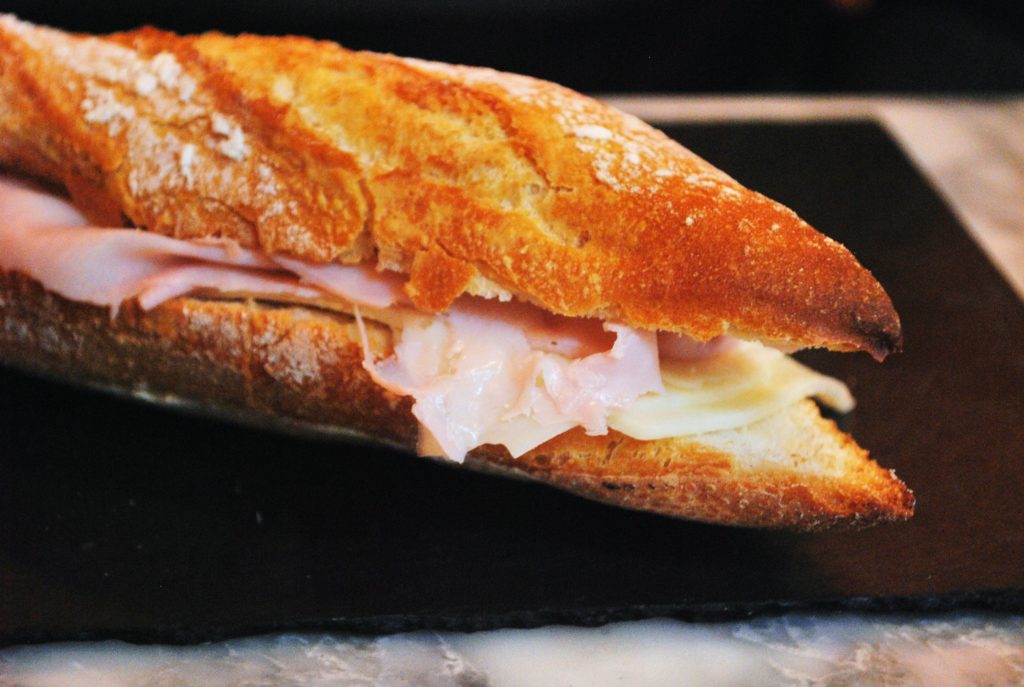 Ham is a firm family favorite and a vital component of any delicious sandwich. The list is endless for dishes made delightful with the help of trusted ham. Loved by generations of Americans, it has become a staple part of the American diet given its ease of storage, juicy flavor and versatility. Imagine my sadness when I heard my beloved ham was implicated in a ham listeria outbreak. Given that ham is a meat, it is consequently prone to foodborne illnesses and requires the utmost diligence throughout food production.
The commitment to food safety must be met by all stakeholders to ensure that consumers are safe when basking in the glorious taste of ham. All meats are susceptible to foodborne illnesses in the modern age of factory farming, the rigorous use of chemicals and large-scale production. The latest company to have an outbreak of disease is Johnston County Hams, based in Smithfield, North Carolina.
The Outbreak
The most recent outbreak reported by the U.S. Department of Agriculture's Food Safety and Inspection Service (FSIS) concerns read-to-eat ham products that have been potentially contaminated with listeria monocytogenes. Unfortunately for consumers, the amount of ham recalled is substantial. The recall ordered by FSIS amounts to approximately 89,096 pounds of produce from Johnston County Hams. The contaminated products are identified with the establishment number EST. M2646 which can be found inside the United States Department of Agriculture (USDA) inspection mark. The ready-to-eat deli-loaf ham items, weighing around 7 to 8 pounds, were produced from April 3, 2017 to October 2, 2018. The recalled meat is focused on the East Coast with the contaminated ham shipped to distributors in Maryland, North Carolina, New York, South Carolina and Virginia.
For more information regarding the outbreak, it is important to recount the important dates noted by FSIS. The first known contact with FSIS for this outbreak of listeriosis occurred on September 27, 2018 after a person fell ill after eating a ham product produced and distributed by Johnston County Hams. After deep investigation by the Centers for Disease Control and Prevention, partnering with agriculture and state public health, FSIS discovered a link between listeria monocytogenes and the ham products produced at Johnston County Hams. This link was determined after reviewing recent cases of listeriosis across the U.S. Meticulous checking of patient data showed that there were indeed four confirmed cases of listeriosis illness between July 8, 2017 and August 11, 2018. The statistics further show that this outbreak has been deadly with one consumer of Johnston County Hams losing their life.
After the reported illnesses were brought to the attention of the FSIS, the collection of two deli ham product samples from the Johnston County Ham facility ensured that further investigating could be carried out by the authorities. The samples taken were from 2016 and early 2018. Results made public by the FSIS show the extent of the listeria illness in tested ham. The samples were exposed to whole genome sequencing by the FSIS and results show that both samples contain the illness. The results of the illness in the ham correlate with the illness of listeria found in sick consumers. The recall notice given by FSIS states that "FSIS is concerned that some product may be frozen and in consumers' freezers. Consumers who have purchased these products are urged not to consume them. These products should be thrown away or returned to the place of purchase."
Listeria Dangers
The dangers of consuming food contaminated with listeria monocytogenes are countless. Listeria monocytogenes causes listeriosis, an extremely serious infection that can be deadly. Taking adequate care of this potentially perilous situation is important with precaution a must. Listeriosis can cause loss of balance, confusion, stiff neck, headache, muscle aches and fever. Listeriosis mainly affects those with weakened immune systems, especially older adults and pregnant women. Older adults are more at risk after they reach 65 years of age. For pregnant women, the infection can cause unprecedented risks with miscarriages, stillbirths, premature delivery or life-threatening infection of the newborn. Undoubtedly, this is a nightmare situation for any pregnant women. The illness is spread through an invasive infection which damages the gastrointestinal tract to cause flu-like symptoms. The Centers for Disease and Control and Prevention estimate that approximately 1,600 people get listeriosis each year with 260 fatalities. These statistics show that despite the relatively low number of infections, the risk of fatality is significant. Antibiotics are used to effectively treat listeriosis.
FSIS is urgently managing the recall of the contaminated ham and are deeply concerned that Johnston County Ham products are frozen and stored in consumers freezers. As a result, the contaminated produce could still be in circulation. The involvement of federal authorities in the recall indicates that the Johnston County Ham produce should not be consumed. Instead, the contaminated ham should be discarded, thrown away to the trash or returned to the point of purchase. This recall case is still developing and FSIS is working with Johnston County Ham to ensure that awareness of listeriosis infections are spread efficiently amongst customers. Steps are being taken to protect consumers and manage the outbreak as best as possible. FSIS are the best agency to bring the situation under control given their vast experience in conducting recalls throughout the years, across America.
Recalled Products List
The following products are subject to recall:
Varying weights of 7 to 8-lbs. plastic-wrapped "JOHNSTON COUNTY HAMS, INC. COUNTRY STYLE FULLY COOKED BONELESS DELI HAM."
Varying weights of 7 to 8-lbs. plastic-wrapped "Ole Fashioned Sugar Cured The Old Dominion Brand Hams Premium Fully-Cooked Country Ham" with Sell-By dates from 4/10/2018 to 9/27/2019.
Varying weights of 7 to 8-lbs. plastic-wrapped "Padow's Hams & Deli, Inc. FULLY COOKED COUNTRY HAM BONELESS Glazed with Brown Sugar."
Varying weights of 7 to 8-lbs. plastic-wrapped "Premium Fully Cooked Country Ham LESS SALT Distributed By: Valley Country Hams LLC" with Sell-By dates from 4/10/2018 to 9/27/2019.
Varying weights of 7 to 8-lbs. plastic-wrapped "GOODNIGHT BROTHERS COUNTRY HAM Boneless Fully Cooked."
 Our Listeria Lawyer is Here to Help
If you believe you have developed a Listeria infection, we want you to know that a Listeria Lawyer at the Lange Law Firm, PLLC is currently investigating this matter and offering free legal consultations. Our lawyer, Jory Lange became a lawyer to help make our communities and families safer.
If you or a loved one have become ill with Listeria after eating ham products, you can call (833) 330-3663 for a free consultation or complete the form here.
By: Billy Rayfield, Contributing Writer (Non-Lawyer)