Jule's Cashew Brie Salmonella Outbreak
Posted in Food Safety,Our Blog,Outbreaks & Recalls,Salmonella on April 23, 2021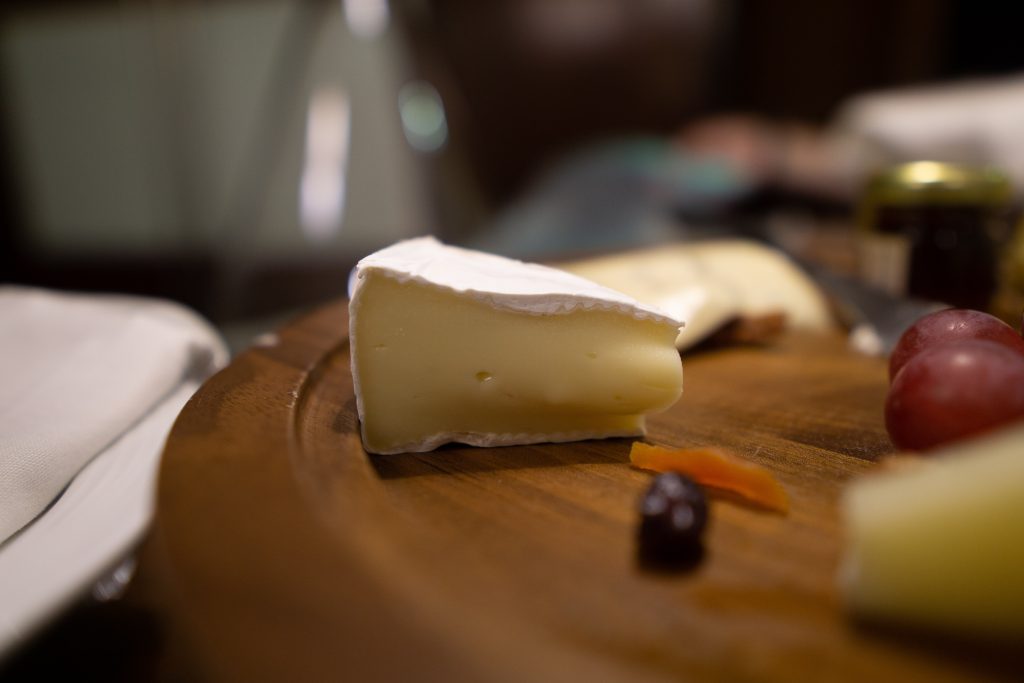 There are 5 people sick in the Jule's Cashew Brie Salmonella Outbreak. The outbreak link was announced today by the CDC and a contemporaneous recall was also announced.
The Jule's Cashew Brie Salmonella Outbreak
Fast Facts:
Five people infected with the outbreak strain of Salmonella Duisburg have been reported from three states. Two people were hospitalized, and no deaths have been reported.
Interviews with ill people and traceback information suggest that Jule's cashew brie is the likely source of this outbreak.
On April 22, Jule's Foods recalled all their products. This includes: Jule's cashew brie (classic), Jule's truffle cashew brie, Jule's black garlic cashew brie, Jule's artichoke spinach dip, and Jule's vegan ranch dressing. All expiration dates were recalled.
Products were available online nationwide and were also sold in stores in many states.
The Jule's Cashew Brie Salmonella Outbreak Recall
On April 22, California officials found Salmonella in samples of all varieties of Jule's cashew brie collected from grocery stores. Investigators are working to confirm if the Salmonella bacteria found in these products is the same bacteria making people sick in this outbreak.
Jule's Foods of Carlsbad, CA is voluntarily recalling all Jule's Foods products, because the product was potentially contaminated with Salmonella.
Products include:
Jule's Cashew Brie (Classic)
UPC: 860388001507 – all expiration dates
Jule's Truffle Cashew Brie
UPC: 860388001514 – all expiration dates
Jule's Black Garlic Cashew Brie
UPC: 860388001552 – all expiration dates
Jule's Artichoke Spinach Dip
UPC: 860388001569 – all expiration dates
Jule's Vegan Ranch Dressing
UPC: 860388001521 – all expiration dates
To date, FDA has preliminary confirmation of Salmonella in brie products containing cashews.We are working with the FDA to isolate the source of the pathogen in samples which were collected by the California Department of Public Health. Jule's Foods is issuing this recall in connection with a Salmonella outbreak under investigation by the FDA and CDC.
Products were distributed to primarily independently owned grocery stores in Arkansas, California, Colorado, Connecticut, Florida, Louisiana, Maryland, Minnesota, Nevada New York, New Jersey, Ohio, Oregon, Pennsylvania, Rhode Island, Tennessee, Texas as well as direct to consumer. Jule's Foods Brie products are 6 ounces and wrapped in white cheese paper. A full list of stores is available at www.JulesFoods.netExternal Link Disclaimer.
Consumption of food contaminated with Salmonella can cause salmonellosis. The most common symptoms of salmonellosis are diarrhea, abdominal cramps, and fever within 12 to 72 hours after eating a contaminated product. Most people recover without treatment. In rare circumstances, infection can produce more severe illness and require hospitalization. Older adults, infants, and persons with weakened immune systems are more likely to develop a severe illness. Individuals concerned about an illness should contact their health care provider.
Production of these products has been suspended while the FDA and the company continue their investigation as to the source of the problem.
CDC Recommends
Do not eat, sell, or serve any recalled products. Throw them away or return them to where you bought them.
Wash items and surfaces that may have touched the recalled products using hot soapy water or a dishwasher.
Contact a healthcare provider if you think you got sick from eating a recalled product.
About Salmonella
Salmonella can present itself as many other common illnesses.
Nausea
Vomiting
Diarrhea
Stomach cramps
Headache
As with any food safety issue, it is important to contact your doctor in order to get the right treatment. Salmonella can go away by itself sometimes, but if you have symptoms that are described below, seek medical attention immediately:
Diarrhea and a fever higher than 102°F
Diarrhea for more than 3 days that is not improving
Bloody stools
Prolonged vomiting that prevents you from keeping liquids down
Signs of dehydration, such as: making very little urine, dry mouth, and dizziness when standing up
Untreated illnesses can lead to worse conditions. Do not attempt to take care of this alone. Longer exposure could and will lead to complications if not treated.
Preventing Salmonella Infection
One of the best ways to prevent the spread of Salmonella and other food related illnesses is to simply wash your hands. Here are a few tips from the CDC on when it is necessary to wash our hands:
Before, during, and after preparing food
Before eating food
Before and after caring for someone at home who is sick with vomiting or diarrhea
Before and after treating a cut or wound
After using the toilet
After changing diapers or cleaning up a child who has used the toilet
After blowing your nose, coughing, or sneezing
After touching an animal, animal feed, or animal waste
After handling pet food or pet treats
After touching garbage
Here are 5 steps to washing your hands:
Wet your hands with clean, running water (warm or cold), turn off the tap, and apply soap.
Lather your hands by rubbing them together with the soap. Lather the backs of your hands, between your fingers, and under your nails.
Scrub your hands for at least 20 seconds. Need a timer? Hum the "Happy Birthday" song from beginning to end twice.
Rinse your hands well under clean, running water.
Dry your hands using a clean towel or air dry them.
How The Lange Law Firm Can Help
Our mission is to help families who have been harmed by contaminated food or water.  When corporations cause Salmonella food poisoning outbreaks, we use the law to hold them accountable.  The Lange Law Firm is the only law firm in the nation solely focused on helping families in food poisoning lawsuits and contaminated water lawsuits.
If you got Salmonella food poisoning in this Jule's Cashew Brie Salmonella Outbreak and are interested in making a legal claim for compensation, we can help.  Our Salmonella lawyer can help you pursue compensation for your Salmonella food poisoning.  Call us for a free no obligation legal consultation at (833) 330-3663 or send us an e-mail here.