Ground Beef Recall in Wake of Ecoli O103 Outbreak
Posted in E. coli,Our Blog,Outbreaks & Recalls on April 24, 2019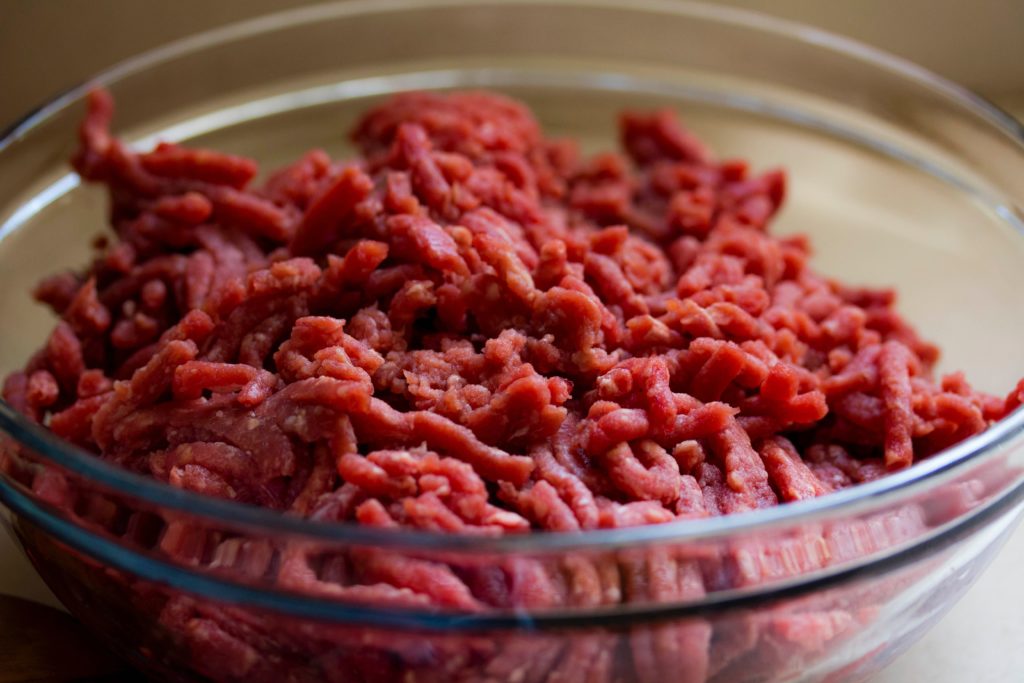 K2D Foods, a Georgia based establishment is recalling 113,424 pounds of ground beef products that might be contaminated with Ecoli O103, USDA announced on Tuesday. Here's what you need to know about the K2D Ground Beef Recall:
The beef products were produced from late March through late April. (March 26, March 29, April 2, April 5, April 10 and April 12,2019).
The recalled products are labeled as "Ground Beef Puck" and comes in two 24-pound vacuum sealed packages in cardboard boxes. Their establishment number is No.EST. 51308 and they have "Use Thru" dates of 4/14/19, 4/17/19, 4/20/19, 4/23/19, 4/28/19 and 4/30/2019. The items were shipped to restaurant distributors in Norcross, Georgia and Fort Orange, Florida.
The recall comes in the midst of a multi-state E.Coli O103 outbreak that has caused 156 illnesses in 10 states. 20 people have been hospitalized so far. But thankfully, there have been no cases of HUS (hemolytic uremic syndrome) and no deaths. Traceback investigation suggested that ground beef is the source of the outbreak. Most illnesses were reported from the Georgia, Kentucky and Tennessee.
81% of the people who were interviewed, as part of the investigation, said that they either ate large trays or chubs of ground beef from grocery stores or had beef served at a restaurant.
USDA-FSIS and state regulatory officials are still trying to work out the source of the raw ground beef at the grocery stores and restaurants where people reported eating. At this time, there is no supplier, distributor or brand of ground beef named. This has put consumers on high alert while handling ground beef.
Is K2D foods, doing business as Colorado Premium food, one of the source?
No definitive link has been found yet, says USDA-FSIS website. But their recall has certainly raised some eyebrows. The strain of E.Coli is same – very rare O103 and K2D foods has initiated a recall in Georgia, a state that has 33 cases of illnesses in the outbreak. There has got to be some link, but for now let's just say innocent until proven guilty.
The recall notice has stated that further investigation is ongoing. "Further traceback and product analysis continues to determine if the recalled products are related to the E.Coli O103 outbreak," according to a statement released by USDA-FSIS website.
More about the non-O157 STEC O103 outbreak:
Investigation of the outbreak started from March 28, 2019, when state officials from Kentucky and Georgia reported the outbreak. The illnesses started on dates from March 1, 2019 to April 7, 2019.
On April 12, 2019, it was announced that ground beef is the source of the outbreak. At that point, 106 illnesses were reported from 6 states.
Yesterday's update, on April 23, 2019 added 47 more illnesses and 4 more states (Florida, Illinois, Minnesota and Mississippi). Case count is as follows:
Kentucky – 65
Tennessee – 41
Georgia – 33
Ohio – 8
Florida – 3
Virginia – 2
Illinois – 1
Indiana – 1
Minnesota – 1
Mississippi – 1
(Total: 156)
More cases can be reported especially the ones that occurred after March 26, 2019 because of the time difference between when a person falls ill and when the illness is reported.
114 people have been interviewed till date. 81% of them have reported eating ground beef. Unopened, intact ground beef collected as part of the investigation from a restaurant location, where ill people reported dining, tested positive for the same strain of E.Coli that is behind the outbreak.
About Non-O157 STEC O103:
Ecoli O103 is a very rare strain of E.Coli but it produces Shiga-toxin, that can damage the digestive tract, cause HUS and lead to death, especially in high-risk individuals. HUS is the most common cause of acute kidney injury in children.
Many clinical laboratories do not even test for the strain, since it's much harder to identify than the common STEC O157:H7. This means that the number of ill people can be under-reported.
Incubation period of the illness is 1 to 9 days (average of 3 to 4 days) after getting exposed to contaminated food. Symptoms include diarrhea (often bloody) and vomiting. It is important that you stay hydrated during the illness. Antibiotic treatment isn't recommended. HUS, a kind of kidney failure, is not commonly associated with the strain. It occurs mostly in elders, children under 5 years of age and those with compromised immune system.
Health officials are concerned that the recalled products can still be present in grocery stores and refrigerators or freezers of consumers and restaurants. These products should be either discarded or returned back to the place of purchase.
Consumers should follow proper food safety guidelines for raw meat products. Wash your hands, separate raw meat from fresh fruits & vegetables to avoid cross-contamination, cook ground beef to a minimum internal temperature of 160 degrees Fahrenheit and don't keep any leftovers left at room temperature for more than 2 hours.
The outbreak calls for more safety standards on beef production:
Ecoli bacteria are ubiquitous in the environment and intestines of animals and people as well.  Animals who have Ecoli in their intestine shed it in their feces. Even though most strains of E.Coli are harmless, some can lead to serious cases of food poisoning.
Beef producers take extensive precautions to reduce the risk of STEC contamination in ground beef products. Like maintaining temperatures of beef processing rooms at or below 50 ℉, making sure employees follow proper hygiene and cleaning the surfaces and utensils. FSIS guidelines to beef processors is to "include best practices at slaughter that may be used to prevent, eliminate, or reduce levels of fecal and associated microbiological contamination."
One area where beef processing can be improved to prevent contamination is at the time of transporting cattle. Since pathogens like E.Coli live on the hides and in the intestines of the cattle, there is a heightened risk of contamination. Cows shed more pathogens at times of stress like during transportation. Beef processor should make improvements in reducing the stress on cattle, clean the unloading areas and wash the hides of animals, which can prevent shedding and spread of any harmful pathogens.
The Lange Law Firm 
Our mission is to help families who have been harmed by contaminated food or water.  When corporations cause Ecoli food poisoning outbreaks or Legionnaires disease outbreaks, we use the law to hold them accountable.  The Lange Law Firm, PLLC is the only law firm in the nation solely focused on representing families in food poisoning lawsuits and Legionnaires disease lawsuits.
If you were infected with Ecoli after eating ground beef and are interested in making a legal claim for compensation, we have an Ecoli lawyer ready to help you.  Call us for a free no obligation legal consultation at (833) 330-3663 or send us an e-mail here.
By: Pooja Sharma, Contributing Writer (Non-Lawyer)