Kumo Sushi & Steakhouse Rice Outbreak
Posted in Bacillus,Our Blog,Outbreaks & Recalls on September 14, 2023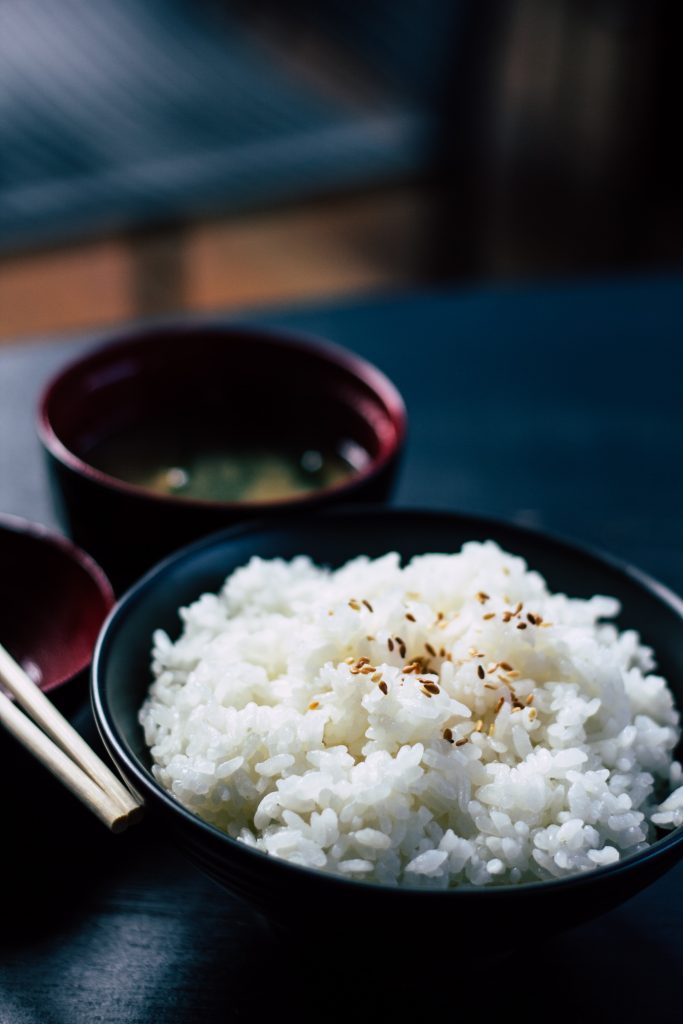 At least 28 people have reported falling sick after eating at Kumo Sushi & Steakhouse in Stony Brook, New York and 12 were sick enough to be sent to the hospital. A short time after eating, patrons began falling seriously ill, with reports of "projectile vomiting" that prompted a dozen fire trucks to be called to the scene for first responder treatment. Here is what we know about this Kumo Sushi & Steakhouse Rice Outbreak:
The restaurant received 15 alleged violations against the restaurant from Suffolk County health officials. Of which, eight involved foodborne illness risk factors. Kumo Sushi & Steakhouse restaurant has reopened, but several patrons are still recovering from their illness.
Several Patrons Fall Ill
At least two large groups of people were dining at the restaurant when the symptoms began. A baby shower and a young girl's birthday party. Both the seven months pregnant mom-to-be and the 13-year-old birthday girl fell sick.
According to the baby shower host, Dawn Weinclaw, she felt that "something wasn't right," as they were cleaning up. She began feeling stomach pains. She was concerned for all the little kids that fell sick as well.
"Many people were very sick, little kids. My niece took home food and her young son ate the leftovers and then he was sick," Weinclaw said.
A group of twelve 13-year-old girls were sent to the hospital after becoming so sick they were "projectile vomiting" before even leaving the restaurant. According to reports, witnesses described the scene as 'distressing,' as people were seen vomiting both inside and outside of the restaurant.
A Dozen Fire Trucks Arrived at the Scene
According to Suffolk County Health Commissioner Gregson Pigott, multiple 911 calls from the establishment prompted immediate response.
"We got an emergency page from our fire rescue and emergency services, with multiple 911 calls for vomiting, suspected food poisoning," said Pigott. Around 4 p.m. police, more than a dozen fire departments, and the health department arrived on the scene. The restaurant was closed down for the rest of the day.
According to reports, 15 alleged violations were cited, 8 of which involved foodborne risk factors.
The commissioner indicated that "corrective actions were taken" and the establishment reopened the following day.
Restaurant Issues Statement
The restaurant issued a statement on their social media accounts thanking first responders for their assistance and indicated that they are taking the incident seriously. "We would like to express our sincere gratitude to the first responders and health inspectors for their unwavering professionalism and courtesy during a recent incident at Kumo Restaurant this past Saturday."
"At Kumo Restaurant, we consider our patrons an extension of our family, and your well-being remains our top priority. We are committed to learning from this incident, enhancing our practices, and ensuring that every visit to Kumo is not just a meal but a memorable and safe experience."
— Tony & Bobby lam, On behalf of the Kumo Team
The restaurant thanked the community for their support.
Rice May Have Been the Source
Parents of the birthday girl point to rice as the potential source for the rapid sickness. According to her observation, party guests ordered a variety of different foods, including chicken, beef, and vegetables.
The common denominator?
Rice.
It seemed that the issue was isolated to the hibachi area, with patrons seated at the bar ordering sushi unaffected.
The County Health Commissioner is inclined to agree. "We believe the culprit was the rice. This particular case, that rice was cooked and not stored at a proper temperature and what happens there is you have spores that live in the rice and after the rice is cooked if you don't have it at a proper temperature, these spores can reactivate and become bacteria," says Pigott.
"We believe the culprit was the rice. This particular case, that rice was cooked and not stored at a proper temperature and that happens there is you have spores that live in the rice and after the rice is cooked if you don't have it at a proper temperature, these spores can reactivate and become bacteria."
The rapid onset of symptoms, along with the overwhelming correlation that the victims all consumed rice, points to bacillus cereus.  The cooked rice becomes harmful when it is left at room temperature, allowing the bacteria to produce toxins that can lead to food poisoning.
Health investigators suspect that the restaurant's refrigerator may have been damaged, but an investigation is ongoing.
In a message given to CBS New York, the restaurant's attorney indicated that the issue involved the cooling procedure with the rice and that the issue has since been resolved.
"The owners of this long-standing local business take these matters very seriously. … (Health Inspectors) found all refrigeration in good working condition. They noted that the cooked hibachi rice was not being rapidly cooled. They reviewed those guidelines with the staff and the new procedure was immediately implemented."
What is Bacillus Cereus?
Bacillus is a common bacterium with two strains associated with human diseases. The first, being Bacillus anthracis (of anthrax fame) and the other is Bacillus cereus.
Common foods associated with Bacillus cereus include:
Boiled or fried rice
Cooked vegetables and meats
Pasta
Vanilla sauce
Custards
Casseroles
Pastries
Salads
Soups
Ice cream
Herbs and spices
This bacterium is often found in the environment and on many types of foods. It is usually not a health concern. The problem comes when food is improperly cooked and stored in what food safety experts call "the danger zone" – a temperature between 41 °F to 135 °F that is an ideal for rapid reproduction of harmful bacteria.
As Bacillus cereus or B. cereus grows and reproduces, it creates a toxin that causes two forms of illnesses – emetic and diarrheal.
Emetic Illness
Emetic B. cereus illness has a short incubation period, with people often showing symptoms within 1 to 6 hours after eating contaminated food. Symptoms associated with Emetic B. cereus illness often involve vomiting. Commonly associated food sources include refrigerated starch dishes, such as fried rice.
Diarrheal Illness
Diarrheal B. cereus illness has a slightly longer incubation period. People often begin showing symptoms around 6 to 15 hours after eating contaminated food and persist for around 24 hours. This illness is caused by the enterotoxins the bacteria produces that specifically affect the intestinal mucosa. This type of illness is associated with foods containing meat and vegetables.
Did You Become Sick After Eating at Kumo Sushi and Steakhouse?
Did you become sick after eating at Kumo Sushi and Steakhouse? An experienced food poisoning lawyer such as The Lange Law Firm, PLLC can help. The Lange Law Firm, PLLC has helped people across the country with cases associated with improper food handling. We trust that the foods we have prepared for us are handled with safety in mind. A ruined birthday party or baby shower, a traumatic experience, and projectile vomiting are not the ambiance expected when people chose to dine out.
Contact The Lange Law Firm, PLLC for a free consultation to discuss your situation. Call (833)330-3663 or click here to email.
By: Heather Van Tassell