LA Fitness Legionnaires Lawsuit
Posted in Legionnaire's disease,Our Blog,Outbreaks & Recalls on May 20, 2023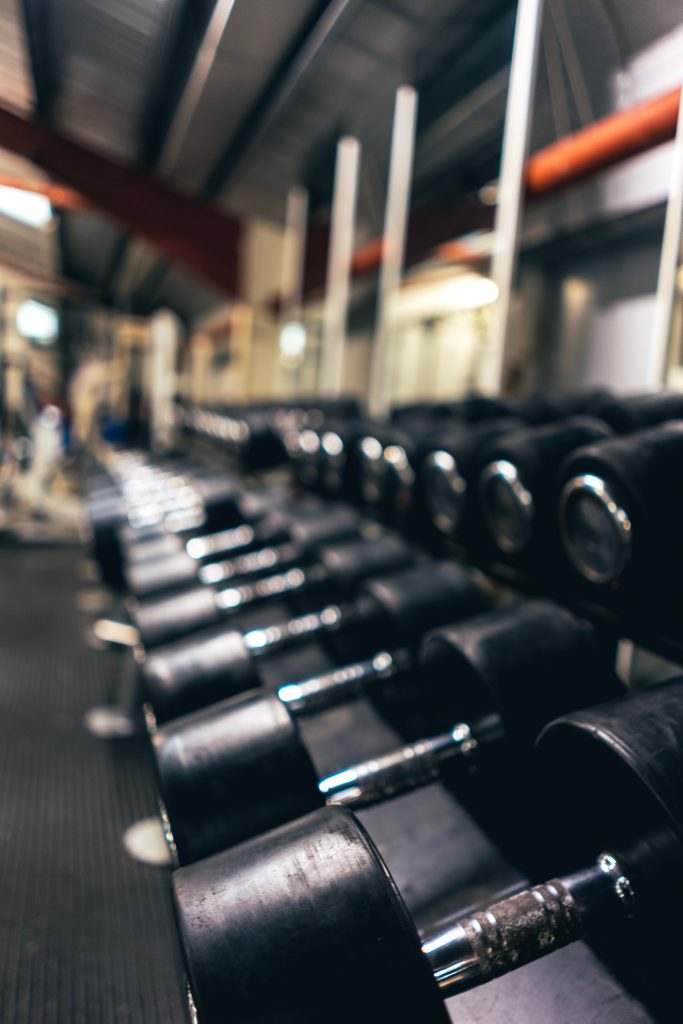 Gyms can be full of germs. Public equipment with sweating strangers, and only a wipe of a terry cloth towel between you and the next user. Labored breathing aerosolizing all kinds of potentially contagious bugs in the air. But what can you do?vA home gym can work. But the variety of equipment and sometimes the additional benefits such as workout classes, a sauna, hot tub, or pool add to the appeal.vBut could your trip to the gym lead to hospitalization? For two Nile, Illinois LA Fitness members, it was a possibility. It is likely a LA Fitness Legionnaires Lawsuit may be on the horizon.
Two LA Fitness Gym Members Sickened After Use of Facilities
After traceback data revealed a link between two individuals sickened with the same Legionella bacteria, the Illinois Department of Public Health (IDPH) initiated an investigation. According to the department, both individuals used the pool, steam room, hot tub, and shower facilities at the Touhy Avenue location in the last few weeks of April.
The investigation began on May 5, 2023, and involved a site visit to the facility where an environmental inspection was conducted, and samples were collected. Results indicated the presence of Legionella pnemophila S2-14 in the facility's hot tub.
Gym Remains Open Except for Certain Amenities
Health officials indicate that continued disinfection and cleaning efforts should be maintained in impacted areas. These areas are to remain closed until the disease is no longer detected.
The fitness center closed its pool, spa, showers, and steam room after learning about the Legionnaire's disease cases on May 5, 2023. An LA Fitness representative told a local news station that they are cooperating with public health officials, and it may be weeks before impacted areas are reopened for members. The gym, however, is still open for business. But as of May 17, 2023, the gym and locker room remain open.
Members Nervous About Outbreak
Several gym members indicated concern about the risk of infection. While Legionnaire's disease is not contagious from person to person, the illness-causing Legionella bacteria may still be in the facility.
One member who wished to not be identified said that given the seriousness of the disease he felt more should be done to notify members.
"Pneumonia [is] serious anytime, but the fact of the mater is, is it according to what I've read, people who are over 50 are at risk. This space is at risk of transmitting it and probably 20 to 30% of the people in the morning when we go to the gym are over the age of 50", he said.
The member indicated that he was disappointed in the plan and communication the LA Fitness Touhy Avenue location demonstrated during this outbreak.
"I would like them to have a plan in place for this type of, you know, infection being transmitted in their space," the gym member said. "An I hope the two gentlemen who got sick, you know, take the time to let them know how disappointed they are."
Another gym member indicated the place was generally clean and sanitizing options are available to members.
"It's generally a clean environment," Alita Arnold said. "There are a lot of spray bottles with antiseptic spray and wipes around. We as the users have the use them and be really conscience about wiping things down and hand washing."
Contrary to some members' understanding, no amount of spraying equipment or wiping down seats and rails will fix this Legionella problem. It all comes down to water.
How is Legionnaires' Disease Transmitted?
Legionnaires' disease is not communicable from person to person. Infection occurs when a person breathes in aerosolized water droplets containing the dreaded Legionella bacteria.
The Legionella bacteria lives naturally in freshwater environments such as lakes and streams. People can become infected in those places, but instances are very rare. The problem comes when these bacteria grow in infectious numbers indoors in human made water systems.
Health departments across the United States documented nearly 10,000 reported cases of Legionnaires' disease in 2018. This estimate is likely well under the number of actual cases due to the high instance of misdiagnosis. Estimates rate it as 1.8 to 2.7 times higher than the actual reported number.
Common indoor hot spots for Legionella growth include cooling tower systems, fountains, pools, and hot tubs.
Underdiagnosis of Legionnaires' Disease
Legionnaires' disease presents as a pnuemonial illness. Unless specifically tested for presence of the Legionella bacteria, symptoms are managed, and the patient is treated for the presented pneumonia. While many patients will recover this way, albeit at a much slower rate, about 1 in 10 people with the disease will die.
Symptoms often include cough, shortness of breath, fever, muscle aches, and headaches and usually begin between 2 and 14 days after exposure – though some may take longer. Other symptoms may include diarrhea, nausea, and confusion.
These symptoms, while potentially serious, are often lumped in with other respiratory illnesses. Unless a specific concern, such as a known outbreak or increased risk, most health care professionals do not order the specialized test.
A diagnostic test requires either a urine sample, phlegm, or a lung sample. The sample is sent to a laboratory to test for that specific bacteria and may include culturing the sample.
Hot Tub the Primary Concern
While each outbreak patient used several facilities commonly associated with Legionella risk, the hot tub was the likely point of origin in this case. Samples taken from the gym hot tub were positive for the presence of Legionella bacteria.
Hot tubs have ideal conditions for growing and distributing this bad bug. Water temperatures in hot tubs are in the most favorable range for Legionella growth (77 – 113 °F) and the water movement generated by the jets creates aerosols that not only disseminate the bacteria into the air, but act against the disinfection activities, accelerating the decay of disinfectants.
After the bacteria has had time to grow and thrive, it can be difficult to get rid of it. Abatement processes include several rounds of cleaning, flushing, and other activities followed by repeated testing to ensure that the area is safe and free of Legionella bacteria.
Hot Hot Tub Prevention Measures
Certain activities can be employed to ensure that hot tubs remain safe and prevent the growth of Legionella bacteria.
Sanitation and Maintenance
To ensure appropriate disinfectant residual levels and proper pH, automatic feed and control systems can be used to maintain these safe levels. Performing routine and preventative maintenance and service on all mechanical and filtration components is key to keeping the equipment running effectively.
Location, Location, Location
When possible, hot tubs should be located in rooms with isolated air handlers and dehumidifiers to reduce the risk of spreading harmful bacteria through the air handling systems into other parts of the building.
If this isn't possible, place the hot tub in an area away from building air-handling system outlets and returns to reduce the potential for transmission of aerosols.
These higher risk areas should have warning signs. Warning signage should be posted near the hot tub indicating the increased health risks to those who are immune compromised or who have chronic lung disease.
Legionnaires' Disease is Serious
While many people will not become sick, and some may feel better on their own, this is not the case for everyone. People over the age of 50, current or former smokers, those with chronic lung disease or have a weakened immune system are at higher risk of infection and severe or fatal illness. Those with cancer or other underlying conditions such as diabetes, kidney failure, or liver failure are also at increased risk.
Legionnaires' disease is serious. Regulations are in place to ensure public safety and reduce the risk of exposure to this harmful bacteria. Facility negligence can dramatically increase that risk and put your health and life in danger.
If you have been infected with Legionnaires' disease and have questions or want to file a LA Fitness Legionnaires Lawsuit? The talented Legionnaires' attorneys at The Lange Law Firm are available for a free consultation. Reach out to (833) 330-3663 or fill out the online contact form to get the help you deserve.
By: Heather Van Tassell