La Luz Salmonella Outbreak; Cases on the Rise
Posted in Outbreaks & Recalls,Salmonella on August 29, 2018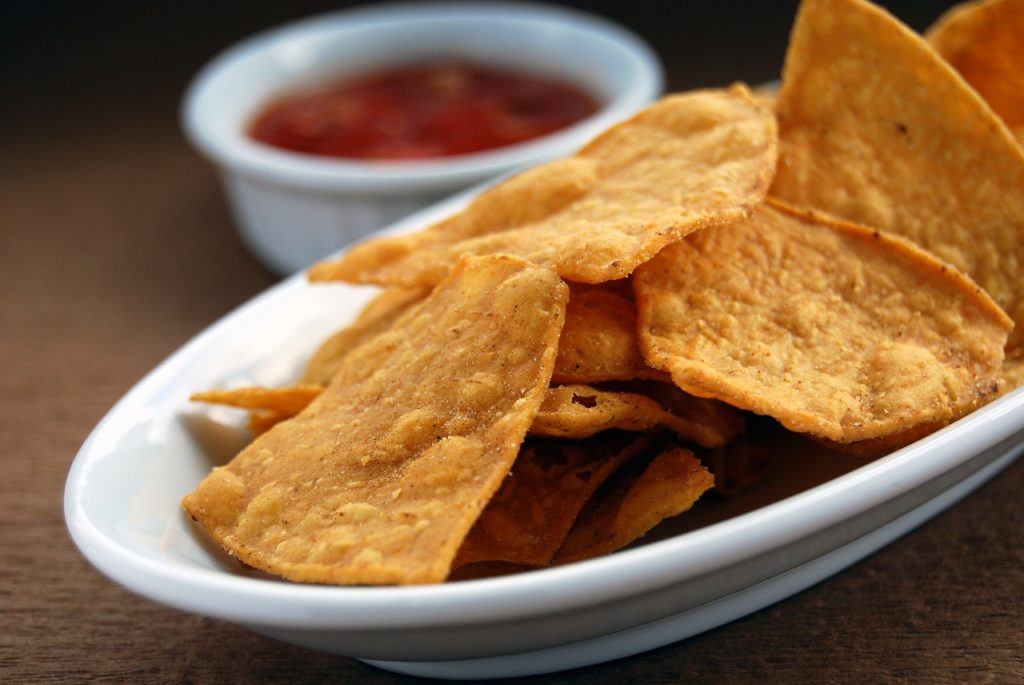 Patrons at La Luz restaurant in Old Fort Collins, Colorado got more than they bargained for recently after their dining experience. Salmonella may not have been on the menu, but that is what 19 patrons got. And there may be more members to the Salmonella-illness group.
According to the Larimer County Health Department, more cases may be found to be linked to the outbreak as testing comes back.
The health department began receiving calls with concern on August 17th and upon further investigation the department issued a statement on August 21st. La Luz was no stranger to visits from the local health department according to news articles. Health department officials conducted a routine inspection of the Old Town La Luz on the 17th, and they rated the kitchen as "fair" while citing a number of temperature violations and observing multiple flies in the kitchen. A follow-up inspection on the 21st showed that the location had corrected those violations.
The Old Town La Luz was cited as "unacceptable" in its previous routine surprise inspection in January 2017, when it was cited for temperature and cleanliness violations.
Larimer County issued the following statement as of August 21st at 8:30 PM:
The Larimer County Department of Health and Environment (LCDHE) is investigating an outbreak of Salmonella illness at La Luz Mexican Restaurant in Old Town Fort Collins. As of August 21, there are six confirmed cases with additional cases pending investigation and testing. Some of the confirmed cases have been hospitalized.
La Luz has been proactive in collaborating with the Health Department to try and identify the source of the outbreak.  La Luz is primarily concerned with the safety of its customers and integrity of its food supply and wants to prevent any further illness as best they can. Out of concern for its customers and employees, La Luz has voluntarily closed until more is known about the outbreak.
Salmonella are bacteria that can cause infections affecting the intestinal tract, urinary tract, bloodstream or other body tissues. Salmonella is often spread to people through food consumption.  The bacteria can be found in many food items including raw meats, eggs, produce. Salmonella can be spread through people who are sick who handle food. Some people who are infected are asymptomatic and can spread the infection unknowingly.
Symptoms may include, diarrhea, fever, abdominal cramps, vomiting and bloody stool. Symptoms typically appear 6-72 hours after eating contaminated food and will usually last for 4 to 7 days. In severe cases, the symptoms may last longer or require hospitalization.
A local newspaper Coloradoan said that the restaurant remained closed with a stipulation that employees of La Luz have to attend a ServSafe Food Handling Program before reopening. The restaurant voluntarily closed after 6 cases had been confirmed. There are likely more cases of illnesses involving hospitalization.
What is Salmonella?
According to the CDC Salmonella is a bacteria that makes people sick. It was discovered by an American scientist named Dr. Salmon, and has been known to cause illness for over 125 years. The illness people get from a Salmonella infection is called salmonellosis.
Most people infected with Salmonella develop diarrhea, fever, and abdominal cramps between 12 and 72 hours after infection. The illness usually lasts 4 to 7 days, and most individuals recover without treatment. In some cases, diarrhea may be so severe that the patient needs to be hospitalized. In these patients, the Salmonella infection may spread from the intestines to the blood stream, and then to other body sites. In these cases, Salmonella can cause death unless the person is treated promptly with antibiotics. The elderly, infants, and those with impaired immune systems are more likely to have a severe illness.
CDC estimates Salmonella causes about 1.2 million illnesses, 23,000 hospitalizations, and 450 deaths in the United States every year. Among these illnesses, about 1.1 million are acquired in the United States. Among the illnesses acquired in the United States, CDC estimates that food is the source for about 1 million illnesses, 19,000 hospitalizations, and 380 deaths.
Diagnosis & Treatment
Diagnosing salmonellosis requires testing a clinical specimen (such as stool or blood) from an infected person to distinguish it from other illnesses that can cause diarrhea, fever, and abdominal cramps. Once Salmonella is identified in the specimen, additional testing can be done to further characterize the Salmonella.
Preventing Salmonella
Cook poultry, ground beef, and eggs thoroughly. Do not eat or drink foods containing raw eggs, or raw (unpasteurized) milk.
If you are served undercooked meat, poultry or eggs in a restaurant, don't hesitate to send it back to the kitchen for further cooking.
Wash hands, kitchen work surfaces, and utensils with soap and water immediately after they have been in contact with raw meat or poultry.
Be particularly careful with foods prepared for infants, the elderly, and the immunocompromised.
Wash hands with soap after handling reptiles, birds, or baby chicks, and after contact with pet feces.
Avoid direct or even indirect contact between reptiles (turtles, iguanas, other lizards, snakes) and infants or immunocompromised persons.
Don't work with raw poultry or meat, and an infant (e.g., feed, change diaper) at the same time.
Cross-contamination of foods should be avoided. Uncooked meats should be kept separate from produce, cooked foods, and ready-to-eat foods. Hands, cutting boards, counters, knives, and other utensils should be washed thoroughly after touching uncooked foods. Hand should be washed before handling food, and between handling different food items.
People who have salmonellosis should not prepare food or pour water for others until their diarrhea has resolved. Many health departments require that restaurant workers with Salmonella infection have a stool test showing that they are no longer carrying the Salmonella bacterium before they return to work.
Sick? Seek Help!
If you believe that you or a loved one has Salmonella contact a local health care provider and be very cautious around friends and family especially infants and those who have weakened immune systems or who are pregnant. Be sure to wash your hands often and use a bleach cleaner to clean up any areas where you have been, especially those where you have had vomiting or diarrhea. Also be sure to stay hydrated with sports drinks or water and avoid caffeine or alcohol based beverages.
If you believe you've developed salmonella after eating at La Luz, we want you to know that a Salmonella lawyer at the Lange Law Firm, PLLC is currently investigating this claim and offering free legal consultations.  If you or a loved one have become ill, you can call (833) 330-3663 for a free consultation or complete the form here.
By: Samantha Cooper, Contributing Writer (Non-Lawyer)