What I Wish My Fellow Texans Knew About Lead (And Why It Should Concern You Too)
Posted in Water on June 3, 2018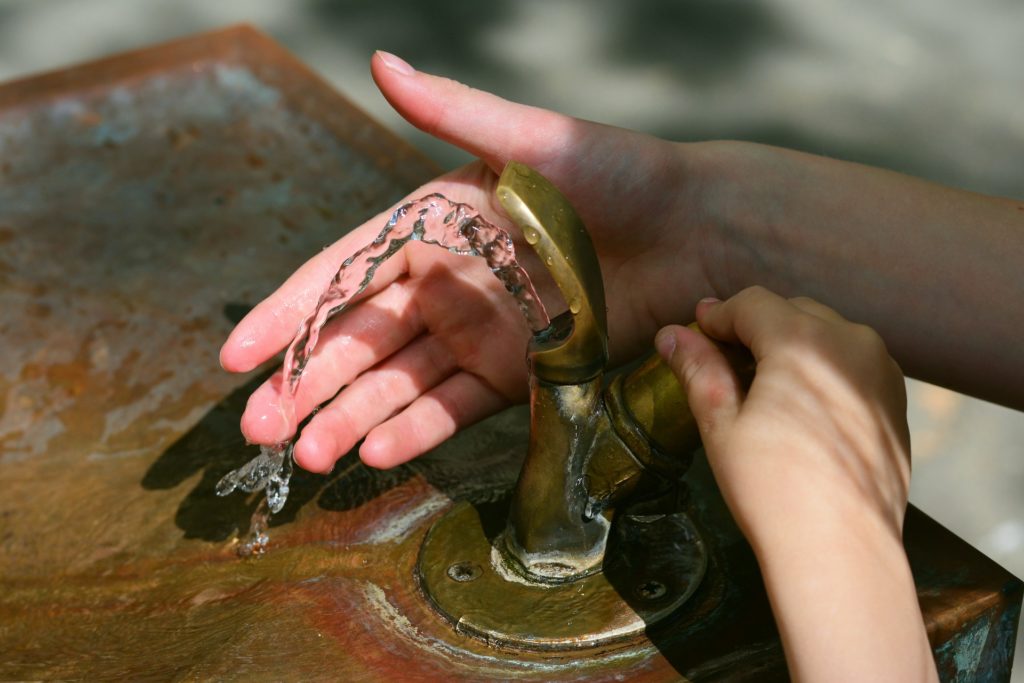 What do Flint, Michigan and Austin, Texas have in common? One scary word: Lead.
I live in Texas. If you have read my bio, you already know this. You also know, I am a mother. And as a mother, I made a horrific discovery this weekend when it came to Texas schools. Our schools are testing positive for lead.
The Story of Flint
Unless you have been hiding under a rock for the last four years, you have heard of it. The city was riddled with water contamination as the city changed it sourcing of its resident's running water to the Flint River.
Over 100,000 residents were potentially exposed to high levels of lead in the drinking water – and that's not even including the exposure to coliform bacteria (like E. coli) and legionella(the bacteria that causes Legionnaires' disease). Reports have confirmed at least 6,000 to 12,000 of those exposed were children. The incident was declared a Federal Emergency in 2016, and its residents were told they can only use bottled water for drinking until the city's pipes are fixed. But this won't be done until 2020.
It is a disaster and a tragedy.
Surely, this only happened in Flint. The rest of the United States is perfectly safe, right.
Dead wrong.
The Problem with Lead
Lead is a heavy metal and a neurotoxin to humans. With others of its kind, such as: mercury, arsenic and cadmium, lead is one of the most common heavy metals that can cause poisoning and bodily damage.
And the symptoms are so common that someone who has been affected may not recognize they have heavy metal poisoning. They include:
Nausea
Vomiting
Diarrhea
Abdominal pain.
Central nervous system issues
Heart issues
Anemia
But in children, the symptoms may present differently. According to rarediseases.org:
"Lead overexposure may cause children to be less playful, clumsier, irritable, and sluggish (lethargic). In some cases, symptoms include headaches, vomiting, abdominal pain, lack of appetite (anorexia), constipation, slurred speech (dysarthria), changes in kidney function, unusually high amounts of protein in the blood (hyperproteinemia), and unusually pale skin (pallor) resulting from a low level of iron in the red blood cells (anemia). Neurological symptoms associated with lead overexposure include an impaired ability to coordinate voluntary movements (ataxia), brain damage (encephalopathy), seizures, convulsions, swelling of the optic nerve (papilledema), and/or impaired consciousness. Some affected children experience learning or behavioral problems such as mental retardation and selective deficits in language, cognitive function, balance, behavior, and school performance. In some cases, symptoms may be life-threatening."
Lead exposure can lead to long-term bodily injury, such as permeant hypertension and kidney damage. As lead can distribute itself all over the body, in the brain, bones, liver, and kidneys, it can cause issues in multiple body systems as well.
The biggest concern of lead poisoning and lead exposure? It is all too easy to be exposed. Lead can be in paint, old toys, pipes, cosmetics, jewelry, and even glass.
No level of lead exposure is considered safe.
But all of it is preventable.
Lead Contamination Hits Close to Home
Last September, the Environment Texas Research and Policy Center issued a rather concerning news release– 71% of Texas schools tested positive for lead in their drinking water.
The agency tested 779 schools in cities such as Austin, Houston, Humble, Alief, Garland, and Northwest.
Following the news release, the AISD's Superintendent commented, "All tests showed safe, acceptable levels in our schools' water."
Yet, according to the news release, the EPA has "set the maximum contaminant level goal for lead in drinking water at zero because lead is a toxic metal that can be harmful to human health even at low exposure levels." and the American Academy of Pediatrics also says "there is no safe level of blood lead concentration for children … [we need to] ensure water fountains in schools do not exceed water lead concentrations of more than 1 part per billion."
Two Houston ISD schools alone tested at 95.6 parts per billion and 466 parts per billion.
But despite this concern and the fact that lead is a known neurotoxin, Texas state laws do not currently address lead contamination in drinking water. There is no federal law forcing Texas schools to take action. This leaves the underfunded, understaffed, and overcrowded Texas schools and school districts to tend to the problem on their own.
In light of the report, the Texas Commission on Environmental Quality addressed the issue of lead in drinking water on its website:
"Even though Texas' public water systems employ measures to ensure the water is safe to drink, lead can still leach into a school's drinking water from plumbing materials and fixtures within the school and move through the school's water-distribution system."
Okay, so we know where it is coming from.
But how (and when) do we take a stand and remedy the issue?
More Schools Found
This month, the same agency issued another news release – 5 more schools in Austin are also testing positive for high levels of lead in their drinking water. For those doing the math, that's 800 Texas schools!
I am happy to report one school district is trying to help the problem.
In the wake of the news, Austin ISD commitment to install filters or replace water fountains in the affected schools.
"Unfortunately, there's no law that requires schools to get the lead out, so we appreciate Austin ISD proactively testing and replacing water fountains with lead in the water," said Luke Metzger, Executive Director of Environment Texas. "This new data confirm that lead isn't an isolated problem, however, and we need to act expeditiously to test and remediate all schools."
But is this enough?
Environment Texas does not think so.
They are calling for more aggressive prevention and remedy tactics – not just from Austin ISD. Their latest news release calls for "additional testing, greater transparency and full remediation."
They Are Not Alone
Environment Texas is not alone in its outcry.
In a recent Dallas news report, Luke Metzger commented: "So instead of waiting for more tests to confirm this toxin at the tap, we should to take a more preventative approach, one that truly prioritizes children's health and safety… The common-sense solution is to remove lead from pipes, plumbing, and fixtures. And until we're sure that's 100 percent done, we can protect our children with filters certified to remove lead, at every tap used for drinking or cooking."
Luke, you could not be more right.
Senator Sylvia Garcia and Representative Jessica Farrar agree. They have introduced two bills SB 1587 and HB 3695 to require water utilities to replace lead pipes in schools and for schools to do regular testing and install filters on water fountains.
Water safety is not an option for our communities, especially not when it comes to our children.
Students Take Lead Contamination into Their Own Hands
Texas is not the only state concerned with lead in water. This is a problem across the United States.
In Washington, DC, three high school students took on the challenge of finding a way to bring awareness of the concerns of lead in drinking water. Using a straw, copper shards, and filter floss, they showed how easy it could be to purify drinking water contaminated with lead.
If three brilliant 17 year olds can figure out a solution, even a simple one, can't we?
By: Candess Zona-Mendola, Contributing Writer (Non-Lawyer)