Legionnaires Bacteria Found in School
Posted in Legionella,Legionnaire's disease,Our Blog,Outbreaks & Recalls on July 2, 2021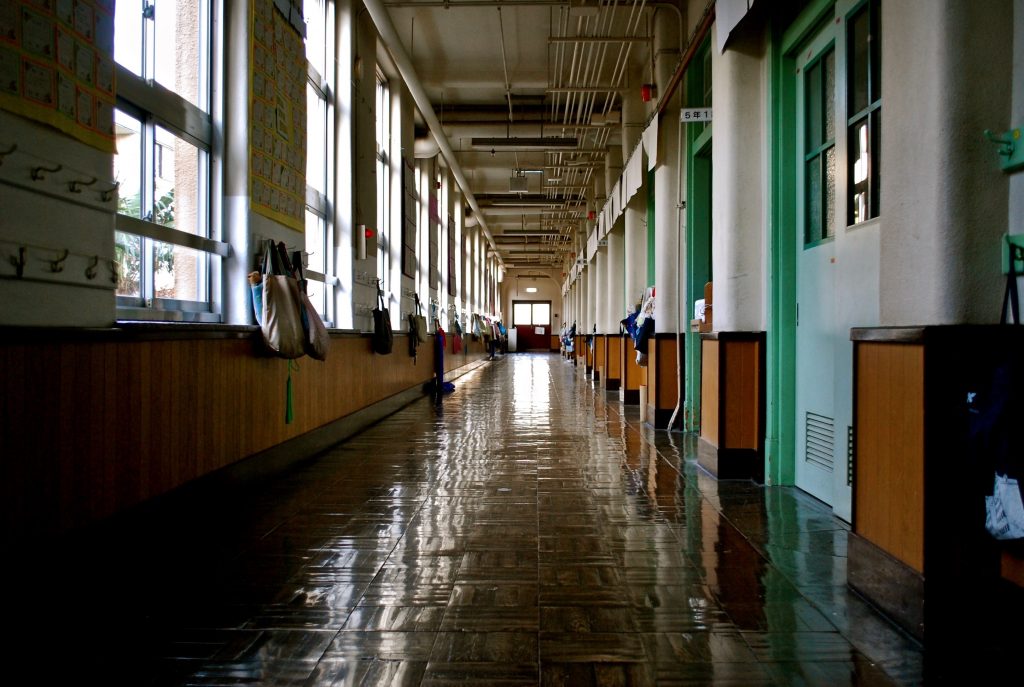 Last week, officials in Ohio and Pennsylvania announced that they had found Legionella bacteria in multiple schools. Legionella bacteria, or Legionella pneumophila, causes Legionnaires disease; a serious form of pneumonia that can result in lung failure and death. Legionella can form in stagnant water and then disperse through the air in water droplets and be inhaled. So, in a school building that has been sitting unused for months, no water moving through the pipes, it creates the perfect breeding ground for the bacteria. All it takes then, is for someone to come in and turn on the tap to be exposed. Experts worry that schools don't have plans, or effective guidance from health authorities for dealing with the effects of Legionnaires Bacteria Found in School.
Legionnaires Bacteria Found in School
Nine schools in total, 5 throughout Ohio and 4 in Pennsylvania, were found to have Legionella bacteria in their water within a one-week period. Young children are at less of a risk for Legionnaires'. However, older students, adults, and people with compromised immune systems are vulnerable. Unfortunately, the precautions that schools are taking to help prevent the risk of COVID, are only increasing the risk for Legionella. By turning off drinking fountains, or closing off every other sink, they are essentially creating an ideal environment for the Legionella bacteria to grow and spread. Andrew Whelton, an associate professor of civil, environmental and ecological engineering at Purdue University in Indiana, has been studying the effects of the lockdown on water systems. He stated that, "Schools generally do not have a water management plan. There's a myth that most do. They don't in my experience."  He also found that many people responsible for managing buildings' water systems "had no idea you can acquire Legionella from showers and toilets."
In order to disrupt the Legionella growth process, a process called flushing needs to be done regularly for all outlets. Flushing allows fresh water to flow through the entire water system including a small dose of chlorine, which limits the bacteria's ability to spread. This means running fresh water through all the taps, showers, toilets, etc. When Legionella is found, this process needs to include a high level of chlorine, to destroy the bacteria. The only way to tell if the flushing is effective is to test the water, as flushing once does not get rid of Legionella after it's already present. Often the system will need to be flushed multiple times. Unfortunately, some schools do not have the budget to test for waterborne risks, and even those that do are encountering a lack of advice from health authorities. For example, many test their water immediately after flushing, which delivers false results. Because the water they are testing is fresh, the presence of Legionella won't show up, whether it is still present in the system or not.
Clearly more work needs to be done, both from the schools by properly maintaining their water systems, and by the health authorities in educating the educators on how to properly maintain their systems. There is no requirement that schools test for Legionella, or a mandate to report if they do find it. Authorities are required to report only cases of illness and not the presence of bacteria.
Dr. Whelton said that if more schools tested for the bacteria, more would likely detect the problem and, "If parents haven't heard from their schools about whether or not testing is being conducted, the they should start asking questions."
There is no vaccine for Legionnaires' disease, and anyone who believes they may have been infected should contact their doctor as soon as possible. Symptoms of Legionnaires disease usually develop 2 to ten days after exposure and include: Headache, Muscle aches, Fever of at least 104 F, Cough with mucus or blood, Shortness of breath, Chest pain, Nausea, vomiting, diarrhea, and Confusion. In addition to inhaling water droplets carrying the bacteria, people with trouble swallowing can become infected when water accidentally goes into the lungs while drinking. Although it primarily affects the lungs, Legionnaires' disease can cause infections in wounds, the heart, and other parts of the body. Prompt diagnosis and treatment can help to prevent serious complications and shorten recovery times. For high risk individuals, it is critical to seek medical treatment quickly. Legionnaires' can lead to a number of life-threatening complications such as: Respiratory failure, Septic Shock, and Acute Kidney failure. When not treated properly, the disease can be fatal. 1 in 10 cases of patients infected with Legionnaires' disease results in death. A huge concern when Legionnaires Bacteria is found in school.
By: Michelle Galadik