Two Confirmed Legionnaires Cases in Bronx High-Rises
Posted in Legionella,Legionnaire's disease,Our Blog,Outbreaks & Recalls on September 11, 2019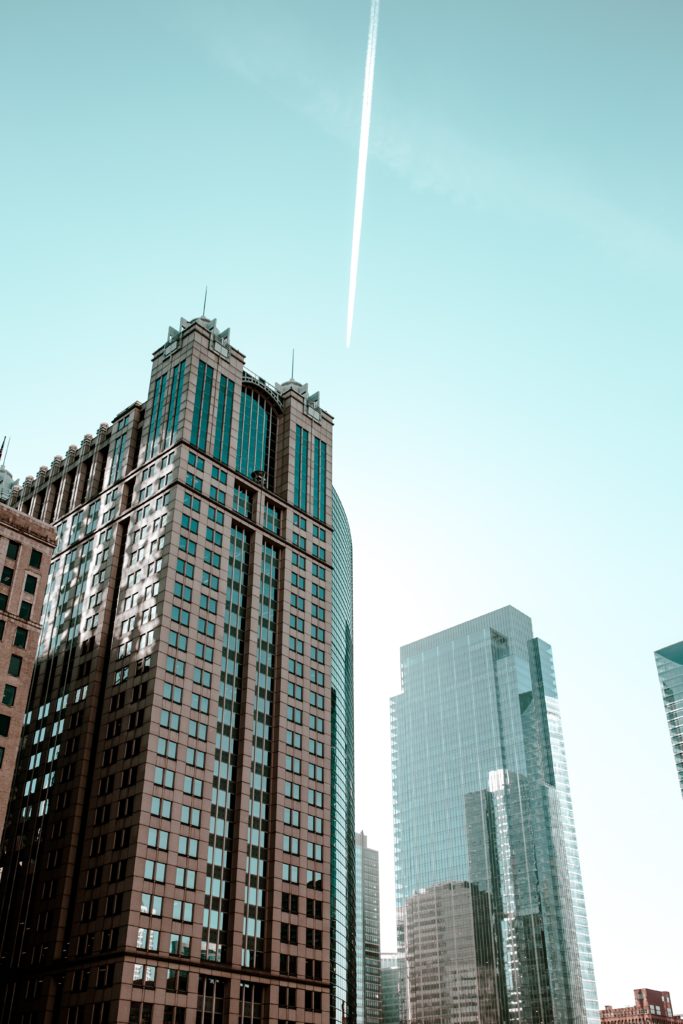 City officials in the Bronx area of New York are investigating two cases of Legionnaires' Disease. Both patients reside in Tracey Towers in Norwood.
While tenants have been advised the development's water system is being currently evaluated. The Department of Health says that residents can still drink the water.
Norwood News reported the following:
DOH staffers slipped notices underneath the apartment doors of tenants living in Tracey Towers, specifically 20 W. Mosholu Pkwy. S., in Bedford Park alerting them of the investigation, where two people in one of the massive towers were determined to be infected with the fatal disease that is known to be water borne. The disease is known to remain active in cooling towers, which has left Hill unsure how the tenants contracted the disease since Tracey Towers has no cooling towers.
"People are stunned," said Jean Hill, president of the Tracey Towers Tenants Association. Tracey Towers opened in 1974 and houses middle-income earners. In the last few years the population has gotten older, leading to fears more can be infected. Symptoms of the disease include fever, chills, and a cough. It can lead to pneumonia and respiratory failure.
A DOH spokesman said the agency and building management "are promptly alerting residents of the situation, and providing guidance on how to prevent exposure, especially for those at higher risk for disease." They emphasize that the water is still drinkable, though DOH officials will be alerting residents they consider high-risk to take extra precaution.
Some additional recommendations from DOH includes:
Individuals at higher-risk include those aged 50 or older (especially if they smoke cigarettes), people with chronic lung disease, and those with compromised immune systems. People in these groups should take the following precautions:

Don't take a shower, even a cool shower—since it could create water vapor (mist). Instead, take a bath, but fill the tub slowly. Try to minimize your time in the bathroom while the tub is filling.
It's fine to wash dishes, but fill the sink slowly to avoid creating mist.
It's fine to drink cold water from the tap, but start with cold water when heating water for tea, coffee or cooking.
Tenants do not need to wear a mask.
It is important to continue to wash your hands
At an unrelated news conference in the Bronx, Mayor Bill de Blasio said "it is a reality in this city that every year, just in the normal course of things, we have 100, 200 Legionnaires' cases. What we typically see is they're identified, they're addressed, people get the healthcare they need, and the situation is resolved. That's what I hope and believe is going to happen at Tracey Towers. It also is a day-to-day, hour-to-hour, thing as they investigate. As we learned from the past they literally have 'disease detectives' who go in to try to identify the specific source and make sure it is addressed and resolved."
Legionnaires' disease is routinely found in water cooling towers. The largest outbreak happened in 2015 when it claimed at least ten lives across the city.
Following a meeting on Tuesday night (September 10) further statements were released according to Norwood News:
At a meeting Tuesday night inside the building's community room, Ricky Wong, director of Community Affairs at DOH, informed the tenants of the department's plan to start testing the building's water for the bacteria. He said that water testing could "potentially happen at the earliest by the end of this week."
Results from the water samples can take between two to three weeks.
Tracey Towers is comprised of two high-rise apartment buildings, 20 and 40 W. Mosholu Pkwy S., with their own separate sources for hot water. Because of this arrangement, residents at 40 W. Mosholu Pkwy. S. were not notified of the DOH investigation.
As for the two cases that have been identified at the 20 building, Wong cautioned tenants about reaching conclusions before the water there is tested. "There's a potential that people may have been exposed elsewhere. People are transient, which means people go everywhere," Wong said. "You go to work, you go to your community center, you go downtown to visit your cousin on the Lower East Side."
Oftentimes, reports of Legionnaires' disease are often associated with buildings equipped with cooling towers. Tracey Towers does not have this equipment that is usually found on buildings with central air conditioning. When a question was asked about the possibility of apartment air conditioners, which are common at the 20 building, as a source of the bacteria, Wong reassured the tenants that it was unlikely.
"Legionella bacteria could be present [in a window air conditioner, but it] needs hot water to grow into amounts that can infect people and make them sick," Wong said.
The printed notice from DOH reassured tenants that the "the risk of getting sick from a building's water system is very low, especially for healthy people."
One tenant who preferred not to give her name complained about the extra measures residents need to take.  "It's scary [to get a notice like this] with so many people in the building.  They're telling us not to use any hot water, but we have so many elderly, we have a lot of people with children.  This ain't right," she said.
History of Legionnaires Disease from the CDC:
Legionella was discovered after an outbreak in 1976 among people who went to a Philadelphia convention of the American Legion. Those who were affected suffered from a type of pneumonia (lung infection) that eventually became known as Legionnaires' disease.
The pictured magazine covers feature the work of public health professionals in 1976 as they raced to trace the origin of the first documented outbreak of Legionnaires' disease in Philadelphia, Pennsylvania.1
The first identified cases of Pontiac fever occurred in 1968 in Pontiac, Michigan, among people who worked at and visited the city's health department. It wasn't until Legionella was discovered after the 1976 outbreak in Philadelphia that public health officials were able to show that the same bacterium causes both diseases.
The Lange Law Firm
Our mission is to help families who have been harmed by contaminated food or water.  When corporations cause food poisoning outbreaks or Legionnaires disease outbreaks, we use the law to hold them accountable.  The Lange Law Firm, PLLC is the only law firm in the nation solely focused on representing families in food poisoning lawsuits and Legionnaires disease lawsuits.
If you were infected with Legionnaires disease in the Bronx and are interested in making a legal claim for compensation, our Legionnaires' disease lawyer can help.  Call us for a free no obligation legal consultation at 833.330.3663, or send us an e-mail here.
By: Samantha Cooper, Contributing Writer (Non-Lawyer)