Legionnaires' Disease Has Hit Ohio
Posted in Legionnaire's disease,Outbreaks & Recalls on July 25, 2018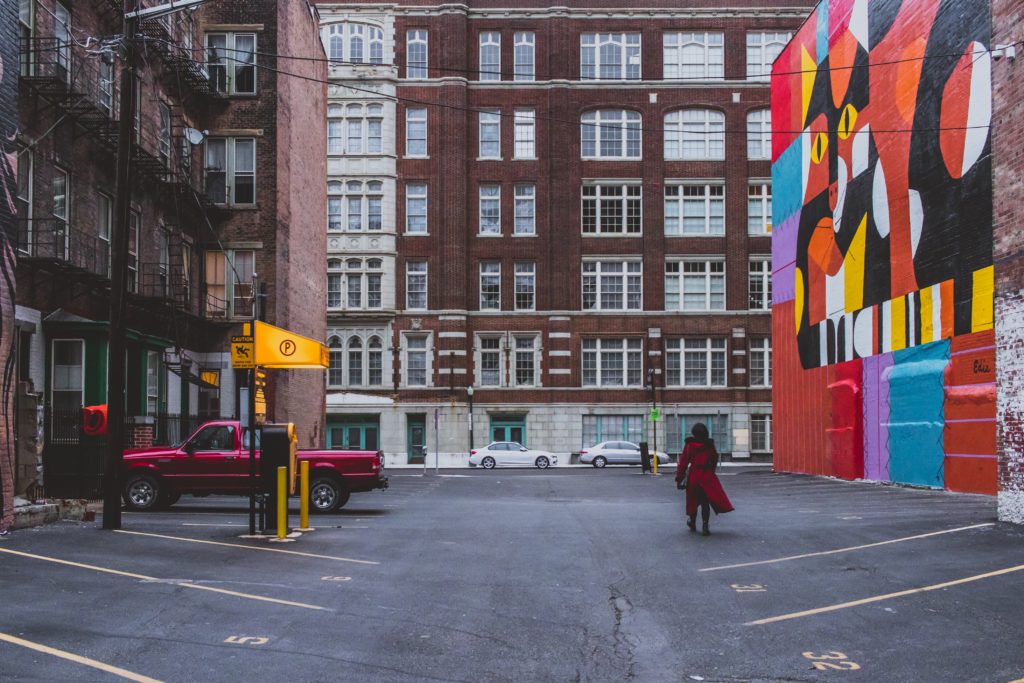 Eleven cases of Legionnaire's Disease are being investigated in Parma, Ohio allegedly connected to a parish community there, according to the Cuyahoga County Board of Health. Ten individuals had to be hospitalized, and a 93-year-old woman died as a result of the illness. Here's what you need to know now about this concerning outbreak and pathogen.
The Outbreak
The illnesses occurred between early June and mid-July, but there is no proof that these individuals acquired the sickness at the parish, St. Columbkille Parish Catholic Church. According to the Cuyahoga County Board of Health communications officer Kevin Brennan, a definition connection with the church has not been established. Brennan added, "It could be coming from a lot of different places. We don't want to presume [the church] is a hotbed of infection".
Legionnaire's Disease most common form of transmission is through water droplets that are inhaled, most likely through air conditioning systems or other water features like fountains.  As of Monday, the parish's air conditioning system and a water-circulating tower were inspected, with results expected in about ten days.
Cuyahoga County had 24 of those illnesses reported in just the last month. One possible cause for the rise in cases in the county as well as the state of Ohio is the state's aging population. Those over 50 years of age, including current and former smokers, people with chronic lung disease, weakened immune systems, and diabetes are at increased risk.
As recently as this week, the Minnesota Department of Health has additionally announced an investigation of Legionnaire's disease at a senior living facility in Albert Lea County. Two residents fell ill, and both have been hospitalized. Another outbreak of Legionnaires' disease is also occurring in Manhattan.
Legionnaire's Disease: Causative Factors and Symptoms
In the summer of 1976, during our country's bicentennial year celebration, a mysterious illness occurred that, for all intents and purposes, came close to causing a panic across the United States. Members of the American Legionnaires that had returned from a convention in Philadelphia began to fall ill with symptoms of pneumonia and fevers up to 107 degrees. Six of the fourteen men at that convention had died and lab tests were inconclusive as to the cause of their illness, which subsequently became known as Legionnaires' disease.
Legionnaires' disease is a type of pneumonia that occurs when a person inhales the Legionella bacteria. Legionnaire's affects approximately 5,000 people every year in the United States, and occurs all over the world.  It derives from a strain of L. pneumophila (Legionella pneumophila) and thus is a pneumonia-like illness that affects the lungs. It is frequently contracted by breathing in air droplets or mist that contains the Legionella bacteria. In an analysis of the history and presentation of Legionella, the American Society for Microbiology theorized that L. pneumophila in potable water (safe for drinking or food preparation) was isolated most frequently from sediment in hot water tanks and plumbing fixtures where contamination can occur. Additionally, even though L. pneumophila is susceptible to the deleterious effects of chlorine, the chlorine is not as effective in high-temperature water such as that found in hot tubs or heated pools, where the bacterium tends to thrive. Temperatures between 68 and 113 degrees Fahrenheit are ideal for the multiplication and spread of the bacterium.
As mentioned above, the bacterium responsible for Legionnaires' disease prefers warmer water (especially stagnant water) and in addition, an ideal environment also provides algae, sludge, rust, and lime scale as food for the bacteria. Large buildings such as hospitals and hotels that rely on water-cooled air conditioning systems often provide such an environment. Other water systems such as fountains, water taps, gardening sprinklers, spas, and the evaporative condensers of large scale air conditioning systems, and humidifiers can potentially harbor the bacteria. Legionella thrives in aerosolized mist from air conditioning ducts and can therefore infect large numbers of people. Factors that encourage production of Legionella include:
Water temperature between 68 and 113 degrees Fahrenheit
Stagnated water
Scale and/or sediment in the water
The most common mode of disease transmission is via inhaling contaminated water droplets. This occurs frequently due to the mist emitted by cooling towers and water heaters. Legionella bacteria can be present in up to 60 to 80% of cooling towers, and in fact, a recent outbreak of Legionnaires' disease was attributed to cooling towers in the Disneyland theme park in Anaheim, California in November of 2017. Fifteen people were diagnosed with the disease, having been infected sometimes between late August and October of that year. Twelve people between the ages of 52 and 94 were hospitalized. Upon investigation, two of the cooling towers located in a backstage area near the New Orleans Square train station were determined to be the source of the contamination. Each of the towers was located more than 100 feet from areas of guest accessibility.
Legionnaires usually causes symptoms in affected individuals within two to ten days after exposure to the bacteria, and initially the symptoms are as follows:
Headache
Muscle pain
Chills
Fever of 104 degrees Fahrenheit or higher
After two or three days, other symptoms may include:
Cough that can bring up mucus and sometimes blood
Shortness of breath
Chest pain
Gastrointestinal difficulties such as nausea, vomiting, and diarrhea
Confusion
Risk Factors for the Disease
Many individuals are exposed to the Legionella bacteria and suffer no ill effects. However, individuals who are most at risk of contracting the disease or experiencing severe symptoms are:
Individuals over 50: The disease if more likely to affect those over 50 years old.
Existing Health Conditions: Smokers, patients with chronic obstructive pulmonary disease (COPD), and those with lung cancer are at highest risk. Smoking causes lung damage, increasing susceptibility to lung infections.
Immunosuppression: Individuals with diabetes, kidney disease, leukemia and that undergoing chemotherapy treatment are at greater risk because of weakened immune systems. Also included are those individuals suffering from HIV/AIDS, and corticosteroid medications taken to prevent organ rejection following a transplant.
Lifestyle factors: Heavy alcohol consumption increases the risk, and there is some thought that suggests cannabis use may even increase susceptibility.
A combination of risk factors of course, produces the highest probability of infection.
By: Kerry Bazany, Contributing Writer (Non-Lawyer)