Legionnaires' Disease in Flint
Posted in Legionella,Legionnaire's disease,Our Blog,Outbreaks & Recalls on May 14, 2019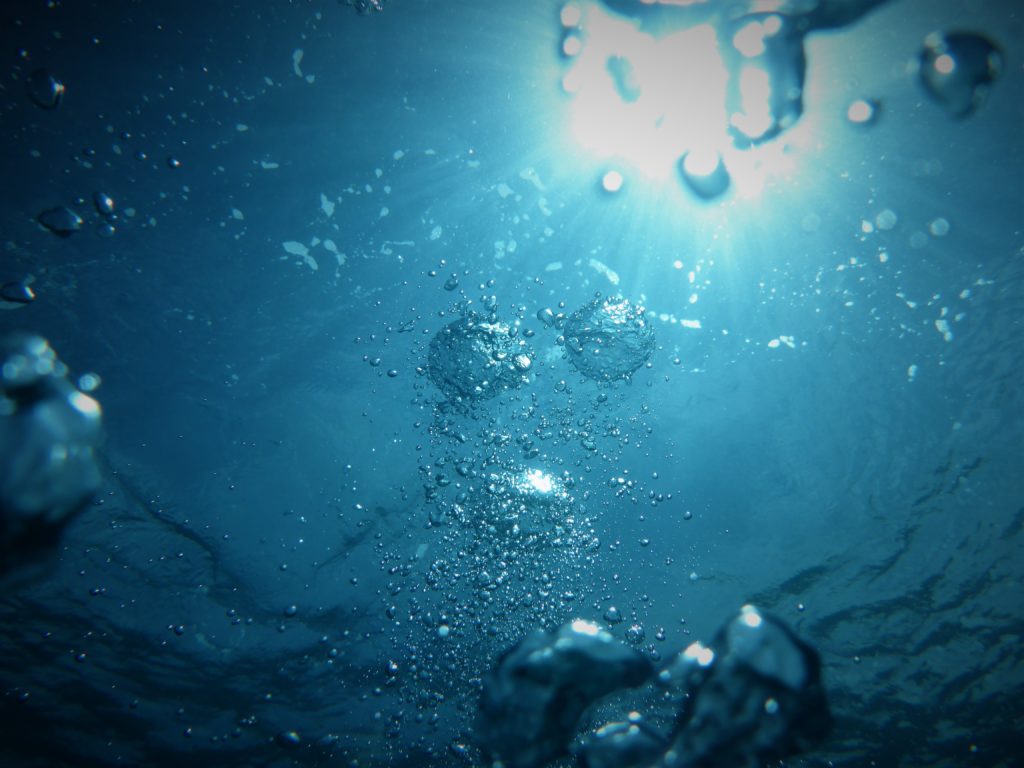 Flint, Michigan.  Once known famously as the home to General Motors largest automotive plant, later infamously for their contaminated water crisis is in the news yet again.  You can continue to put this one in the infamous column with adding Legionnaire's disease on the list. Yes, Legionnaires' Disease in Flint.
Flint Water Crisis
During the Flint, Michigan water crisis that started when the city, in an attempt to reduce costs, decided to switch the city's water supplier. Instead of being supplied by the Detroit Water and Sewerage Department (DWSD) they would be using the Karegnondi Water Authority (KWA) instead.  A pipeline was set for taking water from Lake Huron to Flint, Michigan.
During the transition, the city turned to the nearby Flint River as a water source.  That is where everything started to go wrong.  You may remember seeing the dark colored water in the news and hearing about the dangerous levels of bacteria and lead the water contained.  Even the Environmental Protection Agency (EPA) indicated the dangerous lead levels in residents' home water samples.  Not to mention the countless lawsuits launched at the government.
This is the very sad and most public part of the Flint water crisis that most people remember.  But sadly, it is not the only unfortunate and deadly aspect to come from this terrible mistake that sickened so many people and cost the lives of others.  Hospitals, such as the one recently in the news began to see Legionnaires' Disease patients.  McLaren-Flint Hospital was even the source of some of those cases.  Unfortunately, those woes are just beginning again.  It seems there may be a link to that same hospital in this year's cases.
8 Confirmed Legionnaires' Disease in Genesee County
Since the beginning of the year the Genesee County Health Department has received 8 cases of Legionnaires' Disease.  This is one more than the 7 that they saw this same time last year according to a press release on May 14, 2019.  This is a topic of concern since the horrific events that took 12 lives in 2014 and 2015 following the Flint water crisis.
Now the Michigan Department of Health and Human Services has launched an investigation into a Flint area hospital, McLaren-Flint, where a patient was exposed this month after checking into the hospital.  The current case investigation is just a part of a cluster of cases that have been reported in 2018 and now 2019, where it seems that this McLaren-Flint Hospital is the only common source for the outbreak patients.
McLaren-Flint Hospital Releases Statement
In a statement issued this week McLaren-Flint Hospital cautiously takes some responsibility for the current cases while somewhat deflecting the blame.
"In light of the 100% increase in Legionnaires' disease cases in Genesee County last year, McLaren Flint clinicians remain ever vigilant in our surveillance. Through these efforts, our physicians recently diagnosed the illness in one of our patients.
 Per Genesee County Health Department guidelines, Legionnaires' disease has a 14-day incubation period. Because this patient spent nine days in our hospital prior to the onset of symptoms, we cannot eliminate the possibility that the patient contracted the illness while at our facility. We are conducting an exhaustive internal investigation and continue to fully cooperate with our regulators.
We want the community to know we are doing everything in our power to ensure our hospital remains a safe and healing environment. Since the water crisis began in 2014, McLaren Flint has invested more than $2 million in our water management program, making it one of the most advanced and comprehensive systems in the region. Yet, despite these efforts, we continue to feel the effects of our community's legionella issues.
 With 155 diagnosed cases of Legionnaires' disease since 2014 – including eight cases already in 2019 – it is clear our community has an ongoing problem that is much larger than our hospital. The overwhelming majority of cases in Genesee County involve patients with absolutely no connection to our facility. McLaren Flint will continue to follow stringent protocols for the testing and treatment of our water. We also urge public health officials to increase efforts to identify and address sources of legionella throughout our community. 
As warmer months of summer approach – and the replacement of our city's water infrastructure continues – the risk of Legionnaires' disease will increase. Legionella bacteria can grow and be spread through air conditioners and window units, showers, hot tubs and decorative fountains. Local residents – particularly the elderly and those with compromised immune systems – should report any symptoms of pneumonia to their healthcare provider."
The recent spotlight at the McLaren-Flint hospital comes after illness onset for the most recent patient appears to be within the time they spent as an inpatient at the hospital.  The Michigan Department of Health and Human Services says that the investigation for the source is still ongoing.  "The identification of a potential source of these infections is on-going and involves local, state, and federal public health agencies and McLaren Flint Hospital.  Hospital administration has been cooperating with the investigation," said the agency in a statement.
Legionnaires' Disease
Legionnaires' Disease is a respiratory infection caused by breathing in the bacterium, Legionella.  Symptoms include fever, cough, and often present as pneumonia.  Unless appropriate testing is performed, most patients are assumed to have pneumonia and treated as such – despite a more speedy recovery if they were treated with the appropriate corresponding antibiotic for the Legionella bacteria.
These bacteria naturally occur in freshwater sources – like that of Flint River.  The problem occurs when they multiply in manmade water systems like fountains, hot tubs, plumbing systems, and most notably – cooling towers.
The bacteria are spread to unsuspecting victims though small droplets, so small that people can breathe in.
Some demographics and conditions make certain individuals a higher risk for contracting Legionnaires' Disease after exposure.  Those over 50 years old or have a current or even past smoking history are in that demographic category.  Certain illnesses or conditions such as chronic lung disease, kidney failure, liver failure, diabetes, and immune disorders (due to disease or medications) also apply.  Those with overnight stays in hospitals are also at an increased risk for exposure.
Investigation is Ongoing
State and Federal health partners are keeping a close eye on this Flint Legionnaires' Disease outbreak.  MakeFoodSafe.com will provide more information as it becomes available.
By: Heather Van Tassell, Contributing Writer (Non-Lawyer)