Legionnaires' in New York: What YOU Need to Know NOW!
Posted in Legionnaire's disease,Outbreaks & Recalls on July 19, 2018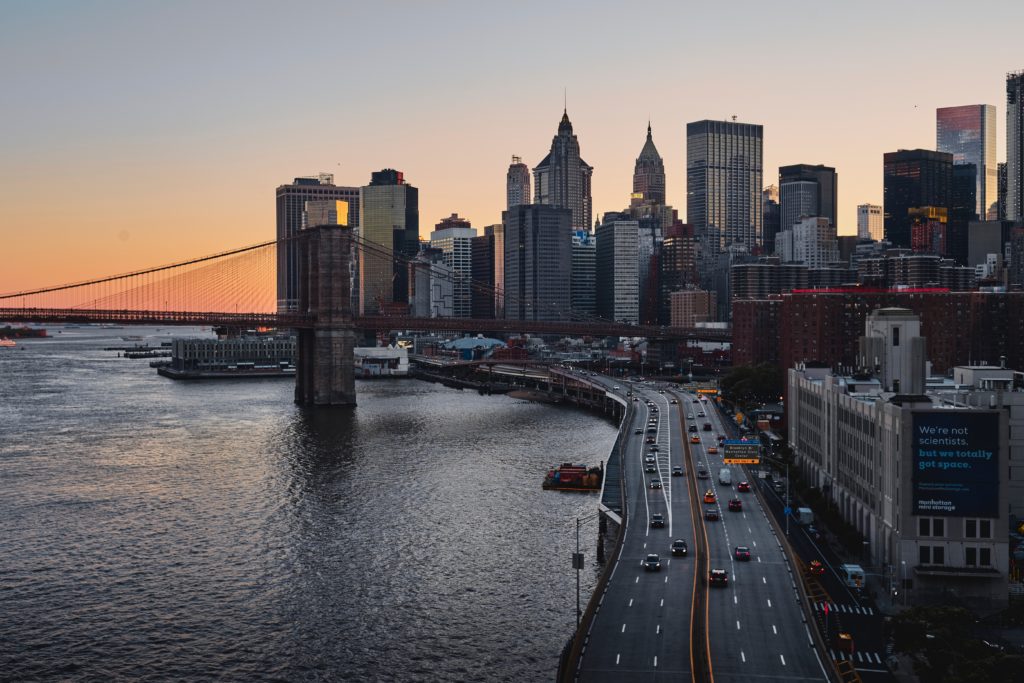 Nobody likes to hear the word "disease," especially as a current issue that's spreading today. It's unnerving, unsettling, and ultimately scary. Unfortunately, that doesn't change the fact that New York City health department officials have just confirmed that a community cluster of Legionnaires' disease is present in Manhattan! The outbreak began over the weekend and the number of cases has only risen, making it an intimidating outbreak and keeping the NYC health department on their toes. There are 18 confirmed cases, including one death, and officials believe only more cases are going to be linked.
The Health Department believes the cooling towers in the area are to blame. The health department says they have all been inspected. Results to identify which towers are contaminated are pending. It is not yet known how long it will take to get results back. "For now, everything is safe in the neighborhood. Drinking water is safe. You should wash and bathe with that water," said Deputy Commissioner for Disease Control Dr. Demetre Daskalakis.
What's Happening with Legionnaires' in Manhattan?
The Manhattan community has officially been diagnosed with a Legionnaires' disease outbreak. The New York City Department of Health is investigating the outbreak closely, saying that the community cluster of the disease is located in the Lower Washington Heights area. There were 14 confirmed cases were announced by the NYC Department of Health over the weekend, but since then, that number has increased to 18. One man has died as a result of the infection.
Cases include a wide range of individuals, ages ranging from well under 40 years old to over 80 years old. The majority of the affected cases, however, were with people 50 years old or over.
Health Commissioner, Dr. Mary T. Bassett is quoted to have said, "The Health Department has identified a cluster of Legionnaires' disease in the Lower Washington Heights area. While most people exposed to Legionella don't get sick, individuals ages fifty and above, especially those who smoke and have chronic lung conditions, are at a higher risk. This disease is very treatable with antibiotics. I encourage anyone with symptoms of Legionnaires' disease to seek care early."
City Officials Call for More Information and Fines
In the wake of the outbreak, city officials want answers. City Councilman Ydanis Rodriguez told the media yesterday that he demands data about inspections or violations for towers in Washington Heights and Lower Hamilton Heights. According to a media interview, "That information had to be collected, because of the open data system that we follow in our city. However, it is not easy to navigate and identify this information," he said. Councilman Rodriguez told the media that he wants information about inspections and fines to be available to the public on the agency's website for everyone to see.
He is not alone. State Sen. Marisol Alcantara, who actually lives in the area, is also demanding information from the Department of Health and Mental Hygiene concerning the testing and investigations of the nearby cooling towers.
But information is not enough. Both officials want there to be penalties for failing to take public health safety into account. Rodriguez wants to increase the penalty for buildings that do not get their cooling towers inspected annually. According to his interview, "right now, a first offense results in a $2,000 fine. The councilman wants to raise it to $5,000."
What is Legionnaires' Disease Anyway?
Simply put, Legionnaires' disease, or Legionellosis, is a very severe and often lethal form of pneumonia. It's a severe infection caused by Legionella, a species primarily Legionella pneumophila. Studies show that Legionella pneumophila is actually one of the lead causes of 90% of all infections. Legionnaires' disease presents itself as pneumonia in most cases, with symptoms that might include headaches, chills, high fever, coughing, aching muscles, and even diarrhea. But the disease is very underdiagnosed, and often assumed to be just pneumonia.
It is not uncommon for patients diagnosed (or soon-to-be-diagnosed) with Legionnaires' disease to end up in intensive care. Legionnaires' disease can cause many long-term health issues that ultimately impair one's health for much longer than the actual disease lasts. A study showed that of those who survived Legionnaires' disease, persistence of fatigue (75%), neurologic symptoms (66%), and neuromuscular symptoms (63%) lasted for months after the outbreak. However, the disease has a high mortality rate – 1 in 10 people will die once they have contracted the disease.
Approximately 10,000 to 18,000 people are affected with Legionnaires' disease on a yearly basis in the United States.
How is Legionnaires' Disease Contracted?
Legionnaires' disease is caused by the bacterium, Legionella pneumophila, that is found is water systems–both potable and nonpotable. It is not a contagious disease from person to person contact and no precautions are necessary for it. Legionnaires' disease is transmitted from inhaling contaminated water vapor. This means that friends and family to a person diagnosed with Legionnaires' disease have nothing to fear when making contact.
While the most popular theory does state that Legionnaires' disease is contracted when the organism is aerosolized in water and people drink Legionella, new research is suggesting other possible ways to contract Legionnaires disease. Evidence suggest that it could be more common, saying that "aspiration" is a common way to get the bacteria into one's lungs. Aspiration is when some sort of choking occurs and secretions from the mouth (with the Legionella bacteria) end up moving past the choking reflexes, and rather than heading down the esophagus to the stomach, it mistakenly moves down into the lungs. It is the "going down the wrong pipe" sensation.
Protective measures to prevent aspiration work wonders in preventing the disease, but they are entirely ineffective with patients who smoke or who already have lung diseases.
Conclusion
A Legionnaires' disease outbreak is a serious issue in need of immediate attention. While thankfully it's not a contagious disease, it's still highly spreadable through contaminated water sources and can often be deadly. Older individuals, smokers, and people with preexisting lung disease have a much higher risk of getting this lethal infection. Anyone noticing symptoms of Legionnaires' disease should see their doctor immediately for a diagnosis and early treatment, especially senior citizens, smokers, and sufferers of lung disease. This pneumonia-cousin isn't to be trifled with.
By: Abigail Ryan, Contributing Writer (Non-Lawyer)