MakeFoodSafe Recognized as a Top 30 Food Safety Blog
Posted in Food Safety on May 31, 2018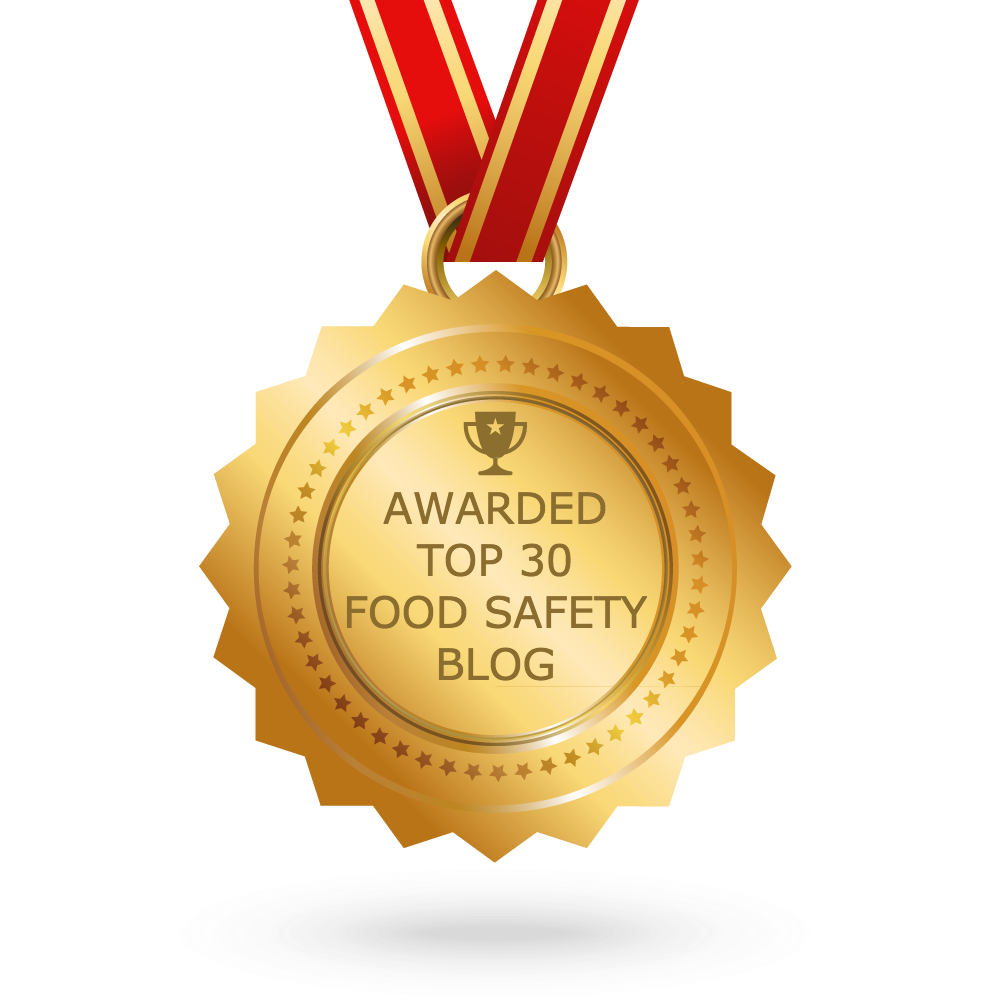 As the Editor of MakeFoodSafe.com, I am thrilled and proud to announce that MakeFoodSafe.com has made it into Feedspot's Top 30 Food Safety blogs! We are so grateful that our friends at Feedspot have taken the time to recognize our cause and our mission.
Thank You!
We at MakeFoodSafe want to thank Feedspot for creating this amazing list of blogs and writers. We are proud to be a part of your elite network.
I, personally, would like to thank the people who have gotten us here in such a short period of time.
I would like to start by thanking our writers. Thank you for sharing a piece of yourselves with the blog and letting our readers into your lives. Each of you brings a wonderful piece to the puzzle we are solving together. Your experience, backgrounds, cultures, skills, ideas, and collaborative efforts are truly amazing. You all have astonishing dedication to your craft, while also juggling your own lives with it. You all balance these tasks with grace and competence. You bring richness, diversity, and vibrancy to our food safety blog. You are a remarkable crew, and I am proud to be your editor.
I would also like to thank our publisher (and resident attorney), Jory Lange. Without you and your passion for our cause, this blog would not even exist. Thank you for giving our writers and me the opportunity to make a difference in our food system and get our readers information to help them stay safe. Thank you for always being the best support system and my sounding board. Thank you for allowing me to run ideas by you, for taking the time to edit MY work, and for reminding me that we have a big mission – but big things are conquered by regular people every day. That nothing is impossible.
I would like to thank our fellow members of the Top 30 list. Thank you all for making a difference. There are grave problems with our food system in the United States, and we cannot be silent anymore. Thank you for joining me in our mission and our goal. Thank you for helping us make our food system safer – for our children, the children of our readers, and for all Americans. You all are amazing people, and I am proud to stand among you.
Lastly and most importantly, I want to take a moment to thank our readers. You are the reason this blog exists. You are the reason I do what I do. To the new mother who wants to know how to make her own at-home baby food safely for her child, this blog is for you. To the elderly man who has a recalled product at home and wants to know if it will make him sick, this blog is for you. To the parents of a child with food poisoning who just want to know what is going on and how they can help their child, this blog is for you. This blog is for anyone who cares – about their health, the health of their children, the health of their community, food sustainability, food insecurity and how we can eradicate that in the United States, and more. It is for those who seek more information about food and our food system.
What is FeedSpot?
Feedspot is a website dedicated to helping blog readers organize their favorite blogs through a modern RSS Reader. Essentially, if you are trying to keep up with news and content on multiple web sites, you're faced with the never-ending task of visiting those sites to check for new content. Feedspot allows you to put all of your reading in one location, so you can get the news you need right away.
Feedspot also helps others discover new, well-written blogs to read. Through a vetting process that analyzes traffic, content, readability, and other blog analytics, they rate and categorize blogs based on topic and relevance. It is through this process that blogs can become recognized as purveyors of good, solid information.
By: Candess Zona-Mendola, Contributing Writer (Non-Lawyer)