Mardi Gras Food Safety
Posted in Food Safety,Our Blog on March 4, 2019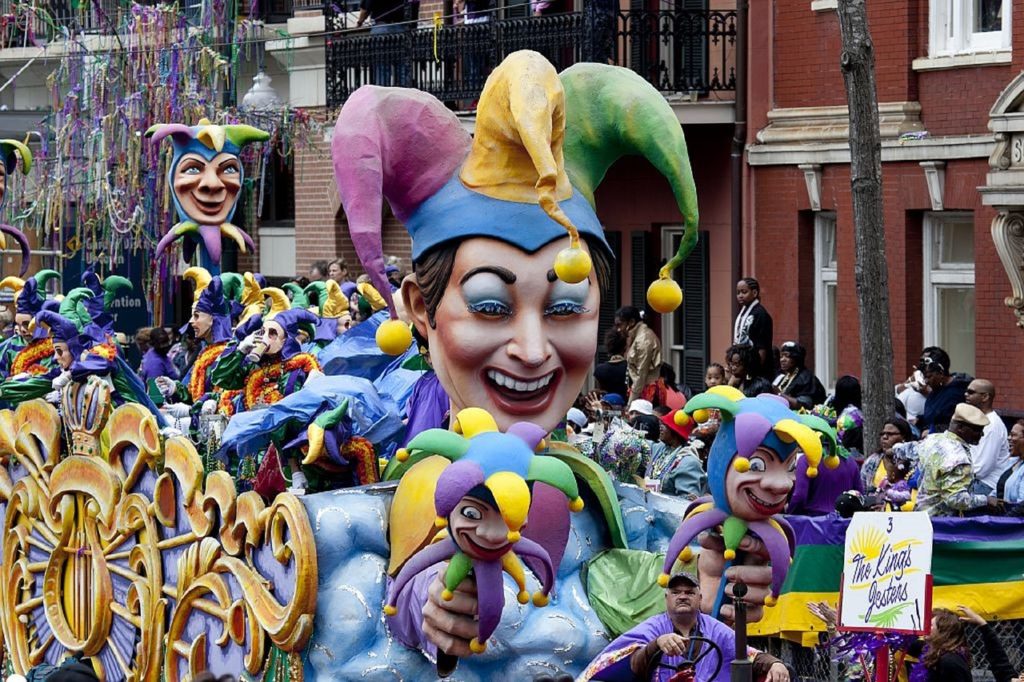 Laisser les bons temps rouler! Let the good times roll! March 5th is quickly approaching, and we know that means: Mardi Gras 2019! And us at MakeFoodSafe are thinking about the food. The glorious Mardi Gras food. So, in typical MakeFoodSafe fashion, here is an article dedicated to Mardi Gras Food Safety!
About Mardi Gras:
The first Mardi Gras parade was held in New Orleans on Feb. 24, 1857 by the Krewe of Comus. They began the tradition of presenting a parade with floats and following it with a ball for the krewe and their guests.
Rex, the King of Carnival, selected the Mardi Gras colors and assigned meaning to them in 1892. Purple stands for justice, green for faith, and gold for power.
The tradition of float riders throwing trinkets to the crowds began in the 1870s, and continues today. Typical throws include beads, cups, doubloons and stuffed animals.
What to Eat
While I do not live in the heart of Louisiana where we know Mardi Gras to be most popular, I like to bring a little of the Cajun life to Virginia. We have celebrated for many years with traditional New Orleans fare and watch the parades streamed via the internet. I have family in Louisiana, and we enjoy sharing the culture with our boys as they grow up. We often don our own masks and take a lot of fun pictures, but at the end of the day it is about the food here.
Of course we have to be careful because of food safety concerns, but often people order King Cakes via the internet and have them shipped to their homes. I have found some "cheat" recipes online using crescent rolls and pie filling, and we buy the added baby courtesy of Ebay or Amazon.
According to Forkly we are not the only ones who bring the New Orleans culture to our own table this time of year:
"Mardi Gras is a fun celebration, celebrating all the rich foods before Lent. Many different countries celebrate Mardi Gras. The star of the event is certainly the food and not the beads. Mardi Gras translates to Fat Tuesday. To celebrate, eat tons of fatty and rich foods like these 20 traditional foods. We have the traditional British and Irish dish of pancakes, and the New Orleans traditions with dirty rice and gumbo."
Many of the recipes that we have seen featured online have seafood including shrimp and crawfish (or crayfish depending on where you live) and we have to be sure to practice food safety when handling and preparing these at all times.
Cooking Seafood:
Thanks to the seafood safety overview found on SeafoodHealthFacts.org we learn how to make sure that no one becomes ill with Vibrio when eating seafood in our home. Whether a consumer buys seafood from a market or catches/harvests fish and shellfish on their own, proper handling, storage and preparation are necessary to maintain quality and ensure safety. Although there are many types of seafood available from commercial sources or from recreational fishing, all fish and shellfish are highly perishable, and the same basic storage and handling guidelines should be followed: Keep it cold, Keep it clean, Store it quickly, Prepare and cook it properly.
All foods, including seafood, must be handled and prepared in a clean area to avoid cross-contamination. Always remember to keep your hands, preparation area and utensils clean. Never let raw seafood come in contact with already cooked or ready-to-eat foods (e.g. salads, fruit, smoked fish). Whether you are storing fresh fish or thawing frozen fish in your refrigerator, make sure that the juices from raw seafood do not drip onto food that has already been cooked or food that will not be cooked.
Marinades are great for seafood but should not be saved and used as a sauce unless the marinade has been cooked to a temperature of at least 165°F to eliminate microorganisms from the raw fish. Always marinate in the refrigerator in a glass or plastic container.
Never serve cooked seafood on a plate that held the raw product without proper cleaning. Store leftovers, properly wrapped, in the refrigerator within 2 hours. Bacteria will grow rapidly in the temperature "Danger Zone" of 40-140°F so keep hot food above 140°F and cold food below 40°F.
Cook seafood properly! To avoid foodborne illness, it is necessary to cook seafood to an internal temperature of 145°F for 15 seconds until the flesh is opaque and flaky. Use a food thermometer to check the internal temperature in the thickest part to make sure that it is fully cooked without overcooking.
Don't Forget the Pancakes
Pancakes are a very traditional dish for Mardi Gras, also known as "Pancake Tuesday". Celebrate the day with these special Mardi Gras colored pancakes.
Add a few drops of food coloring to the batter and layer to make a fabulous effect. Top with frosting and sprinkles!
Dirty Rice
Dirty rice is a traditional Cajun dish where white rice is cooked with stock and pieces of meat. It is cooked with the "holy trinity", a mirepoix that is famous in the region.
It has equal parts green bell pepper, celery, and onions. The rice turns brown in color, giving it the name "dirty".
Milk Punch
Milk punch is a common holiday drink throughout New Orleans and the Deep South. It has simple ingredients: milk, sugar, bourbon, and vanilla.
Shake all the parts together with lots of ice to get a very chilled drink. Similar to eggnog, it is topped with nutmeg.
Red Beans & Rice
Red beans and rice is a great classic dish from the region. It is made from the bones of the Sunday night pork dish. Made on Monday, it is a common special at restaurants in New Orleans.
It can be said that red beans and rice is a part of the heritage and soul of the Big Easy.
Beignets
Beignets are a classic French doughnut that has become a traditional New Orleans dessert. The Creole heritage is part French, and so many of these traditionally French dishes migrated to the region.
These puffs are topped with powdered sugar and are served with coffee. But make sure they are cooked all the way to avoid Salmonella or Ecoli!
No matter how or where you choose to celebrate Mardi Gras, we hope you have a happy time and make lots of memories with your family and friends!
By: Samantha Cooper, Contributing Writer (Non-Lawyer)