Meal Kit Food Safety
Posted in Food Safety,Our Blog on June 21, 2020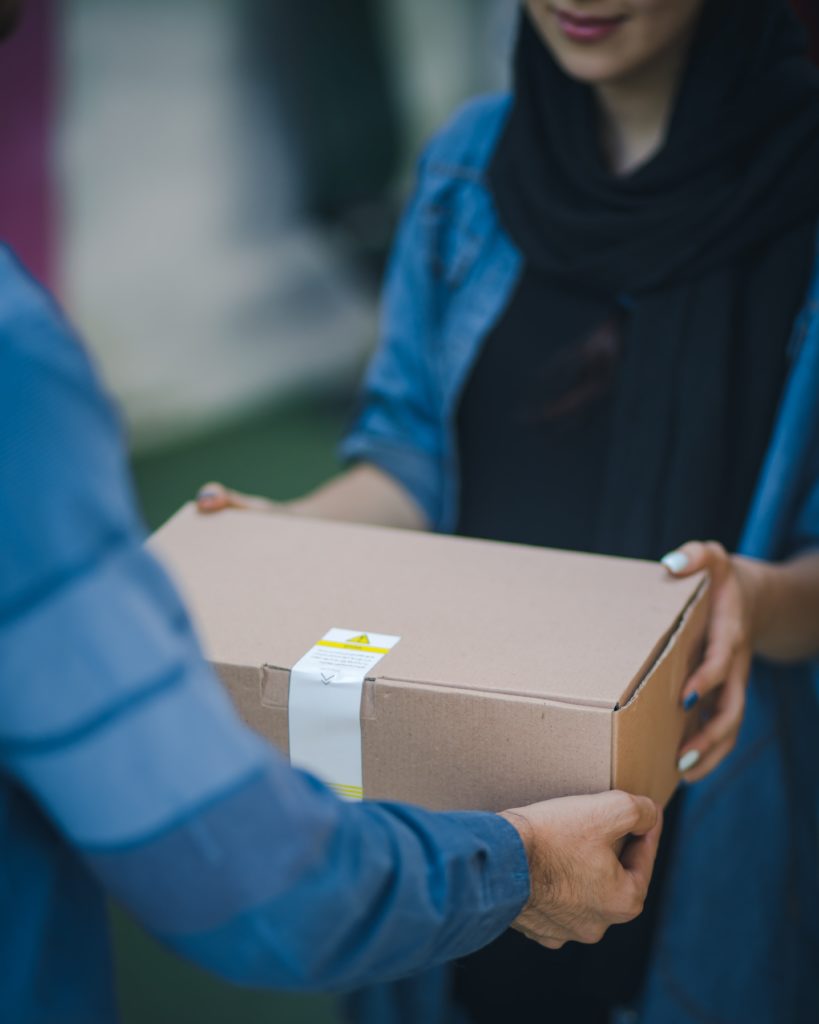 With many states having stay at home orders enacted finding alternative sources for food can be quite tricky. We have tested out several meal kit delivery options over the last several weeks as well as companies who send produce. Living in a rural area it is always interesting to see who delivers here and how the quality of the product is once it arrives. This is why Meal Kit Food Safety is important!
When choosing these services I am looking for the company who offers optimal food safety as part of their claim. Several years ago we tested out a company and when the product arrived the entire box had been contaminated with the juices of raw chicken. Not a really great way to earn my trust as a buyer and needless to say we didn't order from that company again.
With the ever-changing world around us, the CDC gives us some ideas on meal kit food safety and the main thing is to make sure you are staying safe and to be sure that you ask any questions that you may have prior to ordering.
Before Ordering
Ask questions first. Research companies and call customer service to ask about food safety standards. This is particularly important if you are buying the food for someone who is more likely to get food poisoning:
adults age 65 and older,
children younger than age 5,
people who have health problems or take medicines that lower the body's ability to fight germs and sickness (weakened immune system), and
pregnant women.
Ask how the company responds if food is delivered at an unsafe temperature or is otherwise not safe to eat. Find out if the company provides information with each shipment on safe handling and preparation of food, including cooking temperatures.
Delivery:
We always ensure that someone will be home when delivery happens. This means the food isn't potentially sitting on the hot porch with the sun glaring down on it making the box a literal oven. If no one will be home there are apps provided by FedEx and UPS where you can add instructions on where you want the package left such as a shaded area that is free from any local pests and stray animals.
Unboxing:
Examine the box and packaging. When you get your delivery, look for stickers on the box that say "Keep Refrigerated" or "Keep Frozen" if you ordered perishable food such as meat, seafood, poultry, eggs, or dairy.
Make sure the company uses insulated packaging and materials such as dry ice or frozen gel packs to keep perishable food cold in transit.
Refrigerate or freeze your delivery as soon as possible. Bacteria can multiply rapidly if food is kept in the "danger zone" between 40°F and 140°F for more than two hours. After you have made sure that the food was delivered at a safe temperature, store it in the refrigerator or freezer as soon as possible until you are ready to prepare it.
Notify the company if food arrives above 40°F. Don't eat any of the food, or even taste it to see if it is safe. Food can be unsafe and still taste, look, and smell OK. When in doubt, throw it out.
Preparing:
Many of these great meal kits come with directions for every meal. This is great for those who need new meal ideas or for those learning to cook often for the first time during this pandemic. The instructions are usually full of color photography and step by step plans to minimize any confusion, but always practice all food safety precautions when preparing these kits. Be careful of cross contamination of the meats and veggies as well as any fruit that may be involved and also wash your hands a lot. Handling the instruction sheets can be tricky but I have found that a nice board with a clip attached to be both practical and essential in the kitchen. I even bring my tablet into the kitchen and use a stand to ensure that I am not touching things too much or handling the tablet when it isn't necessary.
When I am finished I make sure to discard the trash quickly to avoid any cross contamination in that way as well.
Will Meal Kits Survive?
Until very recently, the outlook for the meal kit business was dismal. Though some services built up a loyal base of customers who found them fun and convenient, meal kits have struggled to win over the masses. Would-be customers have passed on meal kits after deciding they were too expensive (upwards of $13 per serving), the portions were too small, the subscription plans were too confusing, or they were otherwise just weren't worth the trouble if you genuinely enjoy cooking.
By: Samantha Cooper