Melon Outbreaks – A History
Posted in Outbreaks & Recalls,Salmonella on April 26, 2019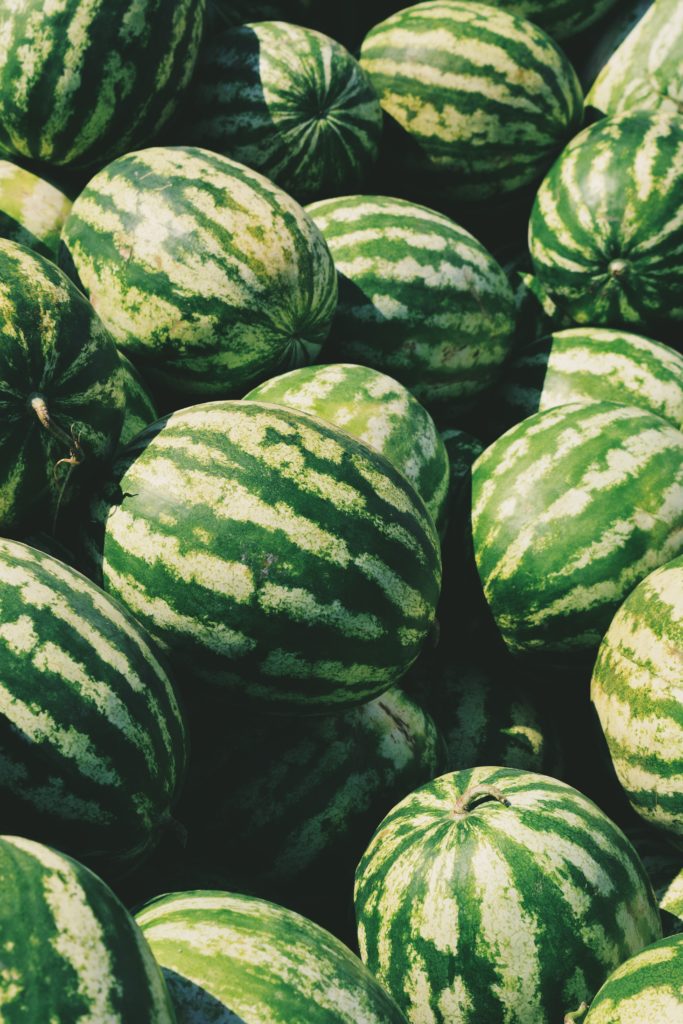 Americans are pretty familiar with Salmonella poisoning outbreaks. Raw eggs, undercooked meats, and improperly handled seafood are all common culprits to salmonella food poisoning, but we're quickly growing adjusted to the idea that fruits and vegetables can bring harm, too. News of romaine lettuce recalls and spinach contamination have both plagued the news multiple times, as have melons. This year's melon fiasco is by no means the first time around! Since 1985, there have been 36 deaths, 297 hospitalizations, and 1520 illnesses entirely due to contaminated melons. Melon outbreaks are more prevalent than you think!
Just recently, on April 12, 2019, the Centers for Disease Control and Prevention (CDC) made an announcement concerning Caito Foods LLC and their recalled pre-cut watermelon. According to the CDC, honeydew melon, cantaloupe, and pre-cut fruit medley products containing one of these melons supplied at the Caito Foods LLC facility in Indianapolis, Indiana, are causing a multistate outbreak. The contaminated products were distributed across the country. Illinois, Indiana, Iowa, Kansas, Kentucky, Michigan, Minnesota, Missouri, Nebraska, New York, North Carolina, Ohio, Pennsylvania, Tennessee, West Virginia, and Wisconsin were all affected. If you're interested in viewing a completely list of where the recalled products were sold, see the FDA's website for assistance. Any of the recalled products were packaged in clear, plastic clamshell containers.
In response to the outbreak, the CDC offered this warning to public consumers: "If you cannot determine if pre-cut melon you purchased was produced by Caito Foods LLC, don't eat it and throw it away." The CDC went on to explain that consumers should carefully check their fridges and freezers "for recalled products and throw them away or return them to the place of purchase for a refund. Follow these steps to clean your fridge if you had any recalled product."
Unfortunately, this type of melon outbreak is in no way rare. 2019's melon outbreak is an addition to the long list of other melon-related foodborne illness outbreaks in American history. Melons have actually been the source of many serious outbreaks over the years, causing a great many deaths and well over a thousand illnesses. Here are a few of America's worst melon-related outbreaks.
Last year, July, 2018,  the United State's Food and Drug Administration (FDA) announced that sixty cases if identical infections had been discovered throughout Illinois, Indiana, Michigan, Missouri, and Ohio. Six people in Illinois alone fell ill on a single day, prompting federal health officials to investigate the concerning issue. The cause behind the outbreak was simple: pre-cut melons in grocery stores, particularly Walmart stores in the five affected states. The culprit of this particular outbreak was the same as 2019's: Caito Foods LLC facility in Indianapolis, Indiana.
In 2017, another similar outbreak occurred. This one lasted from October to December. Fresh fruits trays sold within specific grocery stores in the states Washington and Oregon were soon indicated as a source of a salmonella outbreak. The fruit trays incorporated pre-cut watermelon, cantaloupe, and other fruit mixes, but it was the melons that were to blame for all the illnesses. All pre-cut melons sold within the dates of October 25th and December 1st were deemed as contaminated. Authorities issued a warning to consumers in both of the affected states not to eat any of the precut melons purchased between those dates. Ultimately, sixteen people in Washington and two in Oregon tested positive for salmonella poisoning. Every one of the sick patients had consumed the identified fruits: pre-cut and pre-packaged melons.
In 2012, a Salmonella Typhimurium outbreak occurred. It was directly linked to Indiana-grown whole cantaloupes. This time, the melons were from Chamberlain Farms and resulted in a huge outbreak. It sickened 261 people across 24 different states, resulting in three deaths. After an FDA investigation, many health issues were discovered in the Chamberlain Farms, including but not limited to debris and trash on the conveyor belts, uncapped well heads, and an issue with runoff water.
In 2011, whole cantaloupe resulted in a listeria monocytogenes outbreak. While this one wasn't salmonella, it ended up causing a great deal of damage. Unsanitary handling conditions, including dirty equipment, flooding, lack of a proper cooling system, and more all lead to contaminated melons. 146 people across 28 different states were sickened. More than 30 deaths resulted of the illness and one woman suffered a miscarriage. Additionally, due to the outbreak, three babies were born with listeriosis. The contaminated fruit came from Jensen Farms in Colorado.
Also in 2011, a salmonella outbreak occurred. This outbreak infected twenty people across multiple states: Arizona, California, Colorado, Maryland, Montana, Nevada, Oregon, Pennsylvania, Utah, and Washington. The CDC collaborated with public health officials in many states in order to help identify the most likely source of the outbreak. Investigators used DNA analysis of salmonella bacteria gathered through diagnostic tests to accurately diagnose case. While the age of ill patients varied widely (1-year olds were infected along with sixty-eight year olds), sixty-five percent of the patients were male. No deaths were reported, though three people were hospitalized.
While most people tend to think only raw meats, poultry, and shellfish can cause a bacterial infection, plenty of fruits and vegetables are common culprits. Vegetables and fruits are exposed to air, dirt, moisture, and plenty of other contaminants. If they are mishandled or improperly washed, then they're one of the easiest food items to contaminate with harmful bacteria. Cut fruit has an even higher risk of contamination because the peels, rinds, or skins provide a natural layer of protection against bacteria. Once cut, however, the disease-preventing surface is eliminated. Any bacteria that was once on the rind could now easily be spread throughout the cut fruit.
Be sure to wash all of your fruits and vegetables before eating them, even if they have a thick skin, rind, or peel that you plan on removing and not eating. Bacteria living on the outside of a melon can easily be washed away, but once that melon is sliced, the bacteria spreads and is nearly impossible to remove. Don't assume the fruit or vegetable is clean. If you don't know if it's been washed, wash it. And don't trust precut fruits at the grocery store!
The Lange Law Firm 
Our mission is to help families who have been harmed by contaminated food or water.  When corporations cause Salmonella food poisoning outbreaks or Legionnaires' disease outbreaks, we use the law to hold them accountable.  The Lange Law Firm, PLLC is the only law firm in the nation solely focused on representing families in food poisoning lawsuits and Legionnaires disease lawsuits.
If you were infected with Salmonella after eating fresh cut melon or melon mixes and are interested in making a legal claim for compensation, we have a Salmonella lawyer ready to help you.  Call us for a free no obligation legal consultation at (833) 330-3663 or send us an e-mail here.
By: Abigail Ryan, Contributing Writer (Non-Lawyer)
By: Abbey Ryan Elder, Contributing Writer (Non-Lawyer)