Another Melon Salmonella Lawsuit Coming?
Posted in Our Blog,Outbreaks & Recalls,Salmonella on April 13, 2019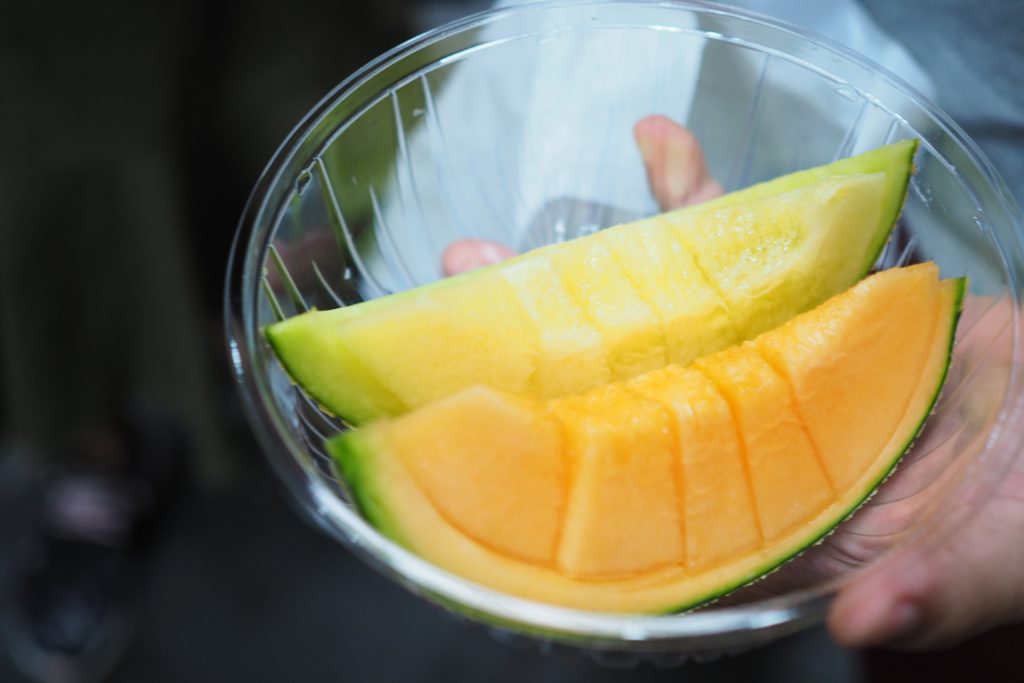 What year is it? Over here at Make Food Safe we're feeling a bit of deja vu. That's because the FDA has announced that Caito Foods LLC is recalling pre-cut melon, watermelon, honeydew melon, and mixed fruits over fears of contamination of salmonella. Remember the Melon Salmonella Lawsuit we talked about last year? Well, there's another outbreak and likely another salmonella lawsuit coming. As of now, there are 137 confirmed illnesses in 10 states.
But here's what you need to know now. 
Regular readers of this blog might be checking the date on this post. That's because the summer of 2018 saw a very similar recall and batch of suits. It also involved Caito Foods, their pre-cut fruit products, and fears of salmonella contamination. In that case, at least 77 people got sick in some 13 different states. 13 victims ended up in the hospital, and a whole mess of pre-cut fruit in plastic packaging was recalled. Sounds pretty familiar to us.
Here is what this one looks like as of now:
| State | Ill People |
| --- | --- |
| Alabama | 1 |
| Iowa | 1 |
| Illinois | 7 |
| Indiana | 26 |
| Kentucky | 26 |
| Michigan | 22 |
| Minnesota | 3 |
| Missouri | 8 |
| Ohio | 42 |
| Wisconsin | 1 |
| Total | 137 |
It's the Same Old Thing in 2019
Now, a year later, the same thing is happening again. Again, the offending company is Caito Foods; again, the vehicle for foodborne disease is their pre-cut melon; and again, the pathogen in question is salmonella, although this time it's Salmonella Carrau, where in 2018 it was Salmonella Adelaide. Again, our Salmonella lawyer repeated the same words for this outbreak and recall that he said in his press interview last year:
"What's at issue is the safety of our food," food safety attorney Jory Lange told the Free Press on Tuesday. "What happened in all of these cases is people went to a grocery store and bought pre-cut melon. It's supposed to be ready to eat. It turned out it was tainted."
Outbreak News Now, More Cases Likely
The current outbreak has already sickened 137 people and hospitalized 38, according to the FDA. Most of the cases that have been reported are concentrated in the midwest. The CDC's map of the outbreak shows a few cases in Minnesota, Wisconsin, Illinois, Missouri, and Alabama. Michigan, Indiana, and Kentucky were harder hit, with 6 – 26 cases each. Ohio was the hardest hit, with upwards of 42 cases reported so far.
But more are likely in the wings. As Jory Lange told the Detroit News last year, "[p]ast instances have shown for each reported case, there are often 29 other cases that are unreported."
A timeline of the reported cases shows that the first was registered on the 4th of March. A quiet period followed after that, with only four more cases registered up through the 20th, at which point there was a massive spike — most of the cases of illness out of the 93 reported on April 12, 2019 happened between the 20th and the 8th of April. As of now, we know the latest illness was on or about May 3, 2019.
For a better idea of the illnesses by date, here is the CDC's breakdown:
The Recall News
The recall covers a whole mess of products sold by Caito foods. You can find a whole list on the FDA's website, but the affected items are all pre-cut fruit that's sold in clear plastic clamshell containers. They come in various sizes, ranging from 4.5 to 80 ounces, and largely have expiration dates in mid-April.
The products are sold by a whole range of retailers: you can find them in gas stations and convenience stores under the Caito Foods label, but they're also sold by Walmart, Kroger, Amazon Foods, Target, Trader Joe's, Whole Foods, and others. Again, you'll probably want to look at the FDA's recall announcement for a whole list, as it is quite extensive.
The investigation started on April 2nd. That was the day that PulseNet, the national database that tracks and maps various pathogens, recognized that salmonella sampled from several different cases of food poisoning had something in common. That something would be their DNA; the different salmonella samples were similar enough to one another at the genetic level that they appeared to have come from a single source, despite the fact that the cases were spread out across several different states and the span of the month of March.
After that determination was made, the authorities had to figure out where the salmonella was coming from. They started visiting the patients from whom the samples had been taking to ask them what they'd eaten in the week before the exposure. 30 of the 39 people who investigators had spoken to reported that they'd eaten pre-cut melons in their homes the week before the exposure, and an additional four people reported that they'd eaten melons outside the home in the period before they got sick.
To follow up, the investigators went to the stores where people had reported buying pre-cut melon. They found that the products sold there were from Caito Foods. The recall announcement followed shortly after.
What's Goin' On?
Right now, we don't know whether there's something going on at Caito Foods that explains why they've been the source of two major salmonella outbreaks in the last two years. Nothing in the FDA or CDC's announcements about the recall have indicated that anything untoward is going on, and we still don't know much about how exactly the pre-cut melon in this most recent outbreak came to be contaminated.
Salmonella Carrau is a relatively obscure serotype of a relatively common cause of foodborne illness. If you've been infected with salmonella, you can expect diarrhea, cramps, and fever. Typically, symptoms show up 12 to 72 hours after someone has been exposed to the pathogen.  They last between 4 and 7 days.
If you're a healthy adult with a fully functioning immune system, then Salmonella is likely to be an unpleasant but survivable experience. A trip to the doctor is still recommended though., The operator there is likely to be: in some cases, Salmonella can make its way into the bloodstream, at which point it can spread through the body and cause much more serious illness. Patients in those cases often need to be hospitalized.
For the very young, the very old, or the immunocompromised, the chance that illness caused by salmonella will develop into something more serious is higher. Watch out if you or someone you're caring for is younger than five, older than 65, or dealing with a condition that limits the proper functioning of their immune system
In short: throw out your pre-cut melons (even if you have eaten some from the package), see your doctor if you suspect you've been caught up in this outbreak, and watch this space for further updates. Stay safe out there people!
The Lange Law Firm
Our mission is to help families who have been harmed by contaminated food or water.  When corporations cause Salmonella food poisoning outbreaks or Legionnaires disease outbreaks, we use the law to hold them accountable.  The Lange Law Firm is the only law firm in the nation solely focused on representing families in food poisoning lawsuits and Legionnaires disease lawsuits.
If you were infected with Salmonella after eating fresh cut melon or melon mixes and are interested in making a legal claim for compensation, we have a Salmonella lawyer ready to help you.  Call us for a free no obligation legal consultation at (833) 330-3663 or send us an e-mail here.
By: Sean McNulty, Contributing Writer (Non-Lawyer)