Mendham Golf & Tennis Club Hepatitis Outbreak
Posted in Our Blog on August 16, 2019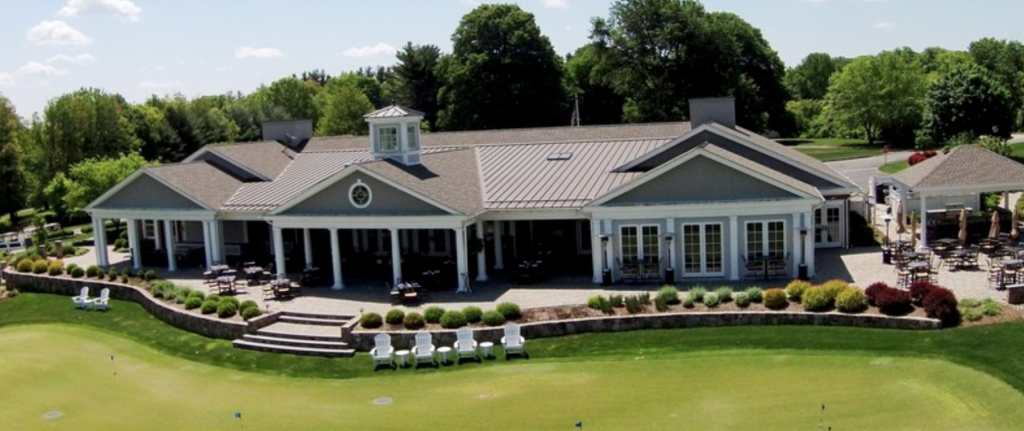 Nearly two dozen people have been sickened by the Mendham Golf & Tennis Club Hepatitis Outbreak in the last month. That number could change of course but right now stands at 23. How did so many people fall ill though? A food handler at the golf club, unfortunately.
What We Know About Mendham Golf & Tennis Club Hepatitis Outbreak
The Morris County Office of Health Management on August 15 said that 22 people contracted Hepatitis A from the food handler at the Mendham Golf & Tennis Club, likely between June 9 and June 30.
Notifications to those who were exposed to the virus, however, weren't made until July 5. Officials said that the July notification was made roughly two days after first learning of the infected food handler. "At that point, they notified," said Larry Ragonese, spokesman at the Morris County Office of Health Management.
Ragonese said the food handler had gone to a hospital, where tests turned up the rare and highly contagious virus. "There was no delay," he said. "As soon as the hospital notified the state and the state sent their notice through their system … that information came to Mendham Township and to their health officer."
The township said in a statement on Thursday that the outbreak was contained to the club, which is members only.
Unfortunately the Mendham Golf & Tennis Club hepatitis outbreak could go on a bit longer as the incubation period is 15-50 days and would put the end of the 50 days on August 19th.
Officials said the club sent out a letter on July 5 advising all club members of the exposure and posted a notice at the club. The notifications also advised members to "inform any guests who may have joined them to dine at the club," according to the New Jersey Department of Health. The township said an on-site investigation of the club's food services was found to be in compliance with hand hygiene and glove use. "No food which may have been handled by the infected food handler was noted," the statement said.
A recommendation was made for all those exposed and unvaccinated to receive treatment within two weeks from the last day the food handler was infectious and working at the club. Hepatitis A, a disease of the liver caused by a virus, is primarily spread through close contact with a person or through the consumption of contaminated food. "While individuals with hepatitis A may be quite ill, the risk of transmission is to those who had close contact with the case and patrons of the club who consumed food prepared by the ill worker," the state Health Department said. The township said throughout the investigation the club has remained "cooperative in taking all recommended actions." NJ.com has been keeping its readers up to date on this ongoing situation.
Facts About Hepatitis from CDC
Hepatitis A, hepatitis B, and hepatitis C are liver infections caused by three different viruses. Although each can cause similar symptoms, they have different modes of transmission and can affect the liver differently. Hepatitis A is usually a short-term infection and does not become chronic. Hepatitis B and hepatitis C can also begin as short-term, acute infections, but in some people, the virus remains in the body, resulting in chronic disease and long-term liver problems. There are vaccines to prevent hepatitis A and hepatitis B; however, there is no vaccine for hepatitis C.
How serious is hepatitis A?
Most people who get hepatitis A feel sick for several weeks, but they usually recover completely and do not have lasting liver damage. In rare cases, hepatitis A can cause liver failure and death; this is more common in people older than 50 and in people with other liver diseases.
How common is hepatitis A in the United States?
In 2016, there were an estimated 4,000 hepatitis A cases in the United States. Hepatitis A rates have declined by more than 95% since the hepatitis A vaccine first became available in 1995.
How is Hepatitis A Spread?
Hepatitis A usually spreads when a person unknowingly ingests the virus from objects, food, or drinks contaminated by small, undetected amounts of stool from an infected person. Hepatitis A can also spread from close personal contact with an infected person such as through sex or caring for someone who is ill.
Contamination of food (this can include frozen and undercooked food) by hepatitis A can happen at any point: growing, harvesting, processing, handling, and even after cooking. Contamination of food or water is more likely to occur in countries where hepatitis A is common and in areas where there are poor sanitary conditions or poor personal hygiene. In the United States, chlorination of water kills hepatitis A virus that enters the water supply. The Food and Drug Administration (FDA) routinely monitors natural bodies of water used for recreation for fecal contamination so there is no need for monitoring for hepatitis A virus specifically.
Who is at risk for hepatitis A?
Although anyone can get hepatitis A, in the United States, certain groups of people are at higher risk, such as:
People with direct contact with someone who has hepatitis A
Travelers to countries where hepatitis A is common
Men who have sexual contact with men
People who use drugs, both injection and non-injection drugs
Household members or caregivers of a recent adoptee from countries where hepatitis A is common
People with clotting factor disorders, such as hemophilia
People working with nonhuman primates
I think I have been exposed to hepatitis A. What should I do?
If you have any questions about potential exposure to hepatitis A, call your health professional or your local or state health department. If you were recently exposed to hepatitis A virus and have not been vaccinated against hepatitis A, you might benefit from an injection of either hepatitis A vaccine or immune globulin. However, the vaccine or immune globulin are only effective if given within the first 2 weeks after exposure. A health professional can decide what is best based on your age and overall health.
How The Lange Law Firm Can Help
Our mission is to help families who have been harmed by contaminated food or water.  When corporations cause Hepatitis food poisoning outbreaks, we use the law to hold them accountable.  The Lange Law Firm is one of the only law firms in the nation focused on representing families in food poisoning lawsuits.
If you got Hepatitis A in the Mendham Golf & Tennis Club Hepatitis Outbreak and are interested in making a legal claim for compensation, we can help.  Our Hepatitis lawyer can help you pursue compensation for your Hepatitis A infection.  Call us for a free no obligation legal consultation at (833) 330-3663 or send us an e-mail here.
By Samantha Cooper, Contributing Writer (Non-lawyer)