Drug-Resistant Brucellosis Linked to Miller's Raw Milk
Posted in Food Safety,Our Blog,Outbreaks & Recalls,Raw Milk on February 14, 2019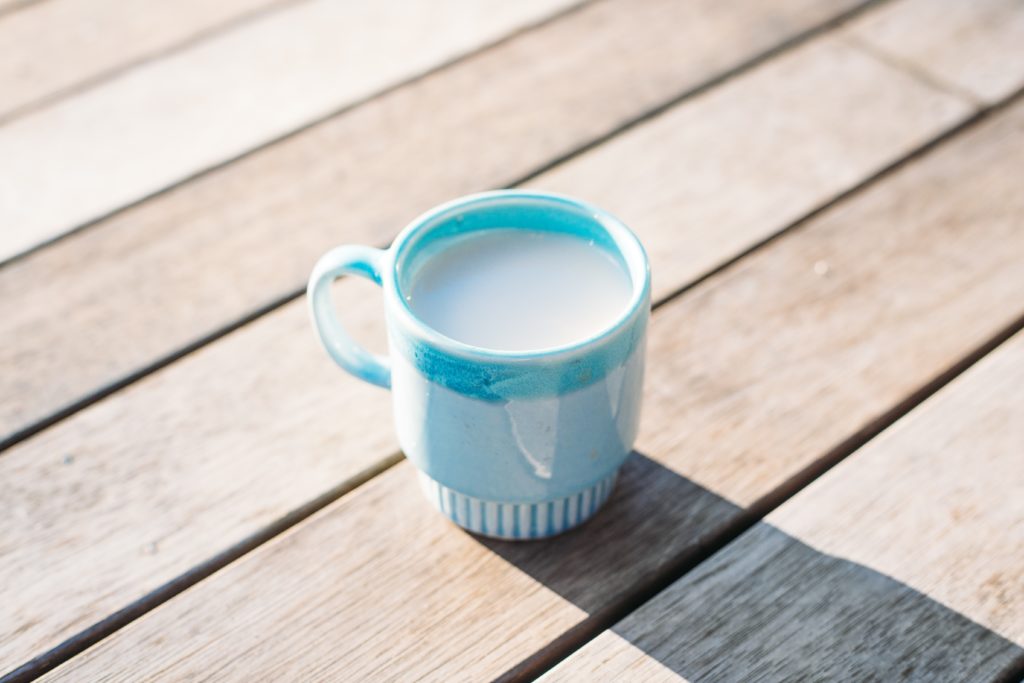 Milk offers humans a plethora of health benefits. Milk is a rich source of calcium, has high levels of protein and vast quantities of vitamins. Unfortunately though for milk lovers in the U.S, the most recent foodborne illness outbreak is linked to Miller's raw milk. This dangerous outbreak is sweeping the nation, with 19 states now affected. The Centers for Disease Control and Prevention (CDC) states that despite the current trend of Americans "getting back to nature" in the food that is bought and eaten, "raw milk and products made from it can pose severe health risks, including death". The outbreak linked to raw milk that this article is focused on has happened at a brisk pace and is exposing consumers to the brucella strain RB51 (RB51).
The Outbreak
There is currently one confirmed case from this RB51 outbreak which is focused in New York. The only confirmed case was diagnosed in November 2018. As a concise explanation, RB51 is a live and weakened strain in a vaccine used to protect cows. This vaccine is used against a more severe, dangerous form of brucella infection that has been known to cause abortions in cows and severe illness in people. Disaster strikes on the rare occasions when the cows vaccinated with RB51 vaccine contaminate the bacteria in their milk. It is important to note that RB51 is a relatively unknown foodborne illness. This article will explain what is known about the most recent outbreak, detailing the symptoms, and seek to address the current situation.
We at MakeFoodSafe are intrigued by this uncommon foodborne illness and want to inform our readers as best as possible. This new knowledge will keep families safe and ensure that the highest standards of food safety are maintained. The previous infections of RB51 in the U.S. occurred in New Jersey and Texas in 2017. Indeed, the recent case in New York is only the third known instance of an infection with RB51 associated with the consumption of raw milk or raw milk products throughout the whole United States but there could be hundreds of unknowingly infected consumers during these incidents in 2017 that were not reported to the authorities. The cause of illnesses were found to be located at an online retailer and a Texas farm.
Raw Milk Concerns
As always, raising awareness of the dangers of raw milk and informing affected people of the necessary safety measures is fundamental to keeping consumers healthy and safe. To clarify, raw milk and raw milk products are distinct from normal milk. This is due to the absence of pasteurization, a process that keeps consumers safe through killing disease-causing germs. The farm in question in this outbreak is Miller's Biodiversity Farm in Quarryville, Pennsylvania. The CDC and state health officials are leading the investigation into potential exposures. The outbreak has been constantly linked back to Miller's Biodiversity Farm and the consumption of raw (unpasteurized) milk with an unknown number of people infected from drinking contaminated milk. The local and federal authorities have confirmed the presence of RB51 through the rigorous testing of milk samples from Miller's Biodiversity Farm.
The confirmation of the RB51 came to light through a cow which tested positive for the illness. As a precautionary measure, the cow was removed from the milking herd. Investigators have clarified that this is a multi-state outbreak that has spread to 19 states which have bought or consumed raw milk from Miller's Biodiversity Farm. The affected states are Alabama, California, Connecticut, Florida, Georgia, Iowa, Maryland, Massachusetts, Michigan, Minnesota, Mississippi, New Jersey, New York, North Carolina, Ohio, Pennsylvania, Rhode Island, South Carolina, and Virginia. The only confirmed illness is in New York with the delay in more cases being confirmed attributed to the strong resistance of this strain of brucella to drugs. Consequently, testing options are limited, making it difficult to diagnose.
As a response to the crisis, the CDC and state officials are utilizing their resources to urge consumers of raw dairy products to discard products from Miller's Biodiversity Farm. There must be a speed to the response as there is no confirmed data on the quantities of contaminated raw dairy products in circulation. The focus of the investigation from the CDC and state officials is centered on people who consumed raw dairy products since at least November 2018. The information from the CDC alert is as follows; "People who are still within six months of the date they last consumed the raw milk are at an increased risk for brucellosis and should receive antibiotics to prevent infection and symptoms, and should monitor their health for possible symptoms for six months. If symptoms develop, they should see their doctor immediately for testing. People who last drank raw milk from this dairy more than six months ago and have had symptoms of brucellosis — but not been treated — should see their doctor immediately for testing that can determine if they are infected and need antibiotics to prevent long-term health problems caused by brucellosis."
Signs & Symptoms
There are several distinct symptoms for brucellosis. Initial symptoms include fever, sweats, loss of appetite, headache, fatigue, muscle and joint pain with children at increased risk due to their weakened immune system. Further, pregnant women are at risk of miscarriage. As a result, special attention should be given to children and pregnant women. It is extremely important to treat the infections early as symptoms can worsen and lead to life threatening, serious complications. For example, a brucella infection can lead to arthritis, heart problems and nervous system problems. Symptoms can emerge at different times after infection, from the earliest of five days and a lengthy delay of six months. This therefore shows the importance of seeing your local doctor even if raw milk was consumed a lengthy time ago. A unique symptom of brucellosis is the development of symptoms and the supposed disappearance of symptoms which then later re-emerge. To avoid long-term health problems, the CDC recommends the consumption of antibiotics to prevent infection and for long-term health problems to materialize.
By: Billy Rayfield, Contributing Writer (Non-Lawyer)