Minnesota Cyclospora Outbreak
Posted in Cyclospora,Cyclospora,Our Blog,Outbreaks & Recalls on June 29, 2020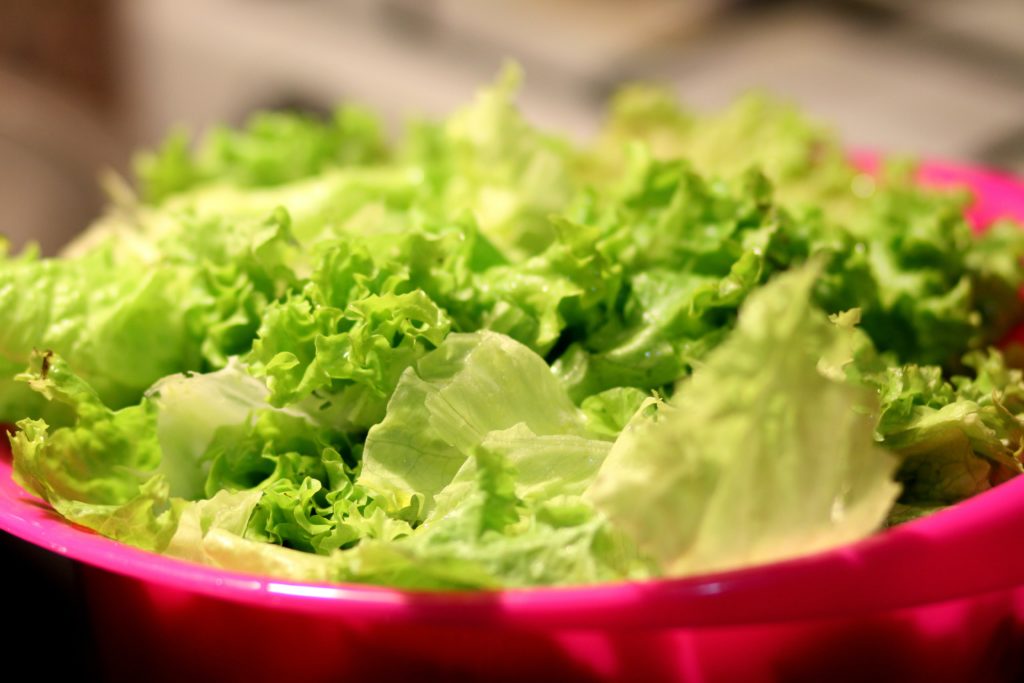 An outbreak of cyclospora in bagged salads sold at Aldi, Walmart, and Hy-Vee grocery stores has now sickened 206 people in states across the Midwest, including 25 people in Minnesota. Here's what we know about this Minnesota Cyclospora Outbreak:
The Outbreak
That's the latest from the CDC, who published an update on the ongoing outbreak June 26th. Cases have been reported in Illinois, Iowa, Kansas, Missouri, Nebraska, and Wisconsin as well. The latest state to register a cluster was North Dakota.
According to Inforum, public health officials confirmed that the outbreak was connected to Aldi stores in Dilworth and Fergus Falls. The same article provides a list of Minnesota counties that have so far seen cases: they include Brown, Dakota, Dodge, Freeborn, Kandiyohi, Le Sueur, Olmsted, Otter Tail, Ramsey, Rock, Stearns, Steele and Watonwan.
Cases connected with the cyclospora salads were reported between the 1st and the 9th of June, according to a press release from the Minnesota Department of Health published on the 20th. Affected persons covered a wide range of ages, from 24 to 79, and hailed from both the Twin Cities metro and the greater Minnesota area.
The CDC's latest data expand on all of those ranges. National figures have the youngest ill person at 16 and the oldest at 92. The median age is 60. Slightly more women have fallen ill than men; the former category make up 57% of reported cases thus far. 23 ill people overall have been hospitalized.
The earliest reported illness associated with the outbreak is now thought to be the 11th of May. The most recent was reported on the 17th of June. Cyclospora has a long onset time — it can take four to six weeks from the date of exposure before symptoms start to appear — so these numbers may still be subject to change.
The Recall
Minnesota Public Radio has compiled an up-to-date list of the brands of salad sold in Minnesota that have been implicated in the outbreak and recalled by their manufacturers. They include Walmart's Classic Iceberg Salad, in 12 and 24 ounce sizes, with use-by dates from the 19th of May to the 4th of July. At Aldi, the recalled salads were sold as Little Salad Bar brand Garden Salad, in 12 ounce bags, with use-by dates from May 1st to June 29th.
Hy-Vee, according to MPR, sold a number of brands that have subsequently been affected by the outbreak. They include the following: "Southwest Chopped Salad Kit, 13.4-ounce bag; Shredded Iceberg Lettuce, 8-ounce bag; Veggie Deluxe Salad, 12-ounce bag; Greener Supreme Blend, 12-ounce bag; American Blend Salad, 12-ounce bag; Italian Blend Salad, 10-ounce bag; Coleslaw Mix, 16-ounce bag; Romaine Garden Salad, 13.7-ounce bag; Asian Chopped Salad Kit, 13.7-ounce bag; Sunflower Chopped Salad Kit, 13.2-ounce bag; Chipotle Cheddar Chopped Salad Kit, 11.4-ounce bag; Garden Salad, 12-ounce bag; Avocado Ranch Chopped Salad Kit, 12.8-ounce bag.
The offending salads were also sold in Arkansas, Indiana, Michigan, and South Dakota as well, although those states have not announced that they've detected cases of cyclosporiasis as of this writing. Because we've not yet arrived at the sell-by dates that are listed on some of the salads, there's a chance they could still be in some fridges. If that's the case for you, don't eat the salad: throw it out.
About Cyclospora
It bears mentioning that cyclospora is a hardy parasite that's difficult to dislodge. Washing fruits and vegetables isn't enough on its own: the hardened spore-like form of the parasite, called an oocyst, can linger on foods even after they've been washed. The oocysts are also resistant to chemical disinfectants like chlorine and iodine. Don't try to disinfect products you suspect may be infected with cyclospora. Dispose of them instead.
Cyclospora is a warm-weather parasite that appears perennially during the summer months. It's not clear how this outbreak began, but there are a few more clues about the investigation on the FDA's website.
To wit: "FDA has begun an inspection at the Fresh Express production facility in Streamwood, Illinois, and has concerns that other products made with iceberg lettuce, red cabbage, or carrots may have the potential to be contaminated with Cyclospora. FDA has discussed these concerns with Fresh Express and the firm has agreed to recall the products of concern. More information on the recall will be forthcoming from Fresh Express."
The FDA's page on the outbreak also says that they're doing traceback work to try and track down the source of the outbreak through supplier and distributor information. It seems that they're particularly interested in Fresh Express: the page mentions they're looking into iceberg lettuce, red cabbage, and carrots supplied by the company to other retailers in an attempt to determine whether other retailers or products have been affected by the outbreak.
Cyclospora causes cyclosporiasis. Symptoms include watery diarrhea, cramps and bloating, flatulence, nausea, and fatigue. Occasionally, ill persons may vomit or register a low-grade fever. Symptoms can last up to a month or more. The infection isn't usually life threatening, although as always the very young, the very old, and the immunocompromised are at higher risk of serious illness.
Cyclosporiasis usually clears up without treatment. Antibiotics are sometimes used in cases of serious illness.
Watch this space for more updates on this outbreak and other cyclospora clusters. Given that it's only June, there's a good chance we'll see more before the summer's out. And, as always stay safe out there — and remember to wash your hands.
The Lange Law Firm Can Help You 
Our mission is to help families who have been harmed by contaminated food or water.  When corporations cause Cyclospora food poisoning outbreaks or Legionnaires' disease outbreaks, we use the law to hold them accountable.  The Lange Law Firm, PLLC is the only law firm in the nation solely focused on representing families in food poisoning lawsuits and Legionnaires disease lawsuits.
If you or your child was infected with Cyclospora or any other parasite and are interested in making a legal claim for compensation, we have a Cyclospora lawyer ready to help you.  Call us for a free no obligation legal consultation at (833) 330-3663 or send us an e-mail here.
By: Sean McNulty