Moby Dick House of Kabob Salmonella Outbreak
Posted in Our Blog,Outbreaks & Recalls,Salmonella on September 27, 2019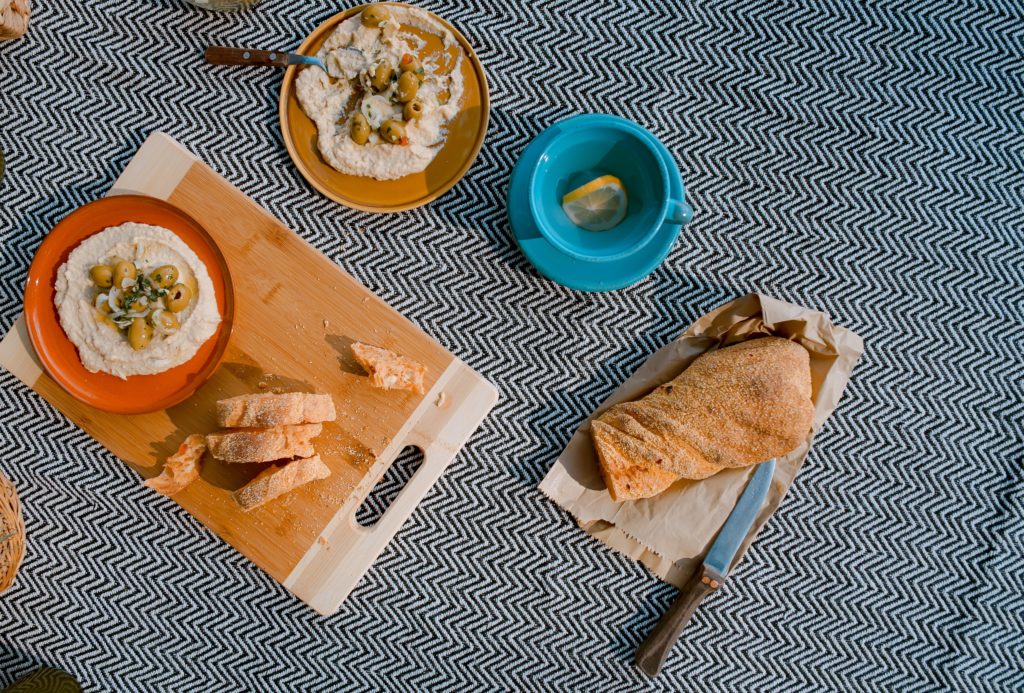 The Maryland Department of Health is investigating a cluster of Salmonella infections linked to Moby Dick House of Kabob. The restaurant has several locations in Maryland, Virginia and Washington DC. People who bought hummus from this restaurant should discard it and look out for any symptoms. Here's what you need to know about the Moby Dick House of Kabob Salmonella Outbreak:
Salmonella is Involved
Salmonella is one of the most common causes of foodborne illnesses in the US. Once ingested, the bacteria can cause symptoms like fever, diarrhea and abdominal cramps. Symptoms will start around 6 hours to 4 days after you consume the contaminated food. Diarrhea can be severe in a few cases and can lead to dehydration. If you don't hydrate properly, then you might get hospitalized to get an IV.
Most people who get Salmonella infection recover within 4-7 days after contracting the infection without any treatment. Elders, children and those with compromised immune system are at the risk of becoming severely ill and getting hospitalized.
Until now, nine cases of Salmonella infection have been reported in Maryland. All of them were confirmed to be salmonella food poisoning. 8 of these people reported eating hummus from Moby Dick House of Kabob, according to state health officials who are continuing with the investigation.
"We have got laboratory analyses. Our investigation is continuing," said Dr. Clifford Mitchell, director of Environmental Health for the Maryland Health Department. They are going to investigate to find out what caused the infection in the first place.
We wanted to get the word out to consumers, Mitchell added. This will help consumers know about the contamination in the hummus – which is sold retail through the restaurant – and they can throw it out. "We wanted to make sure people knew not to consume it."
The restaurant has a total of nine locations in Maryland: Baltimore, Bethesda, College Park, Gaithersburg, Germantwon, Olney, Potomac, Pikesville and Rockville. Moby Dick House of Kabob also has locations in Virginia and Washington DC.
Although salmonella cases have only been reported in Maryland and none of the other places, according to health officials. This means you don't have to worry about contamination in any of the other locations in this Moby Dick House of Kabob Salmonella Outbreak.
The restaurant chain has voluntarily suspended selling hummus just after they were informed of the cluster. "The safety and health of our customers is our number 1 concern and utmost priority; we are working diligently to investigate and determine the root cause of this claim," Moby Dick House of Kabob spokesman Alex Momeni said in a statement. The production of hummus is already suspended at the time and the restaurant is waiting for official results from the Maryland Department of Health.
The restaurant was notified by the Health Department on September 24 and the authorities started conducting their own independent testing and hired an outside food safety and environmental consultant to review the matter.
"Samples of our hummus were sent to an ISO Certified Food Testing facility earlier this week, and thankfully, the results of that testing has come back negative for the presence of any harmful pathogens," said Momeni.
Maryland Department of Health advised anyone who bought hummus from Moby Dick House of Kabob to throw it out. Anyone who recently ate at the restaurant and is feeling sick should seek medical attention.
Another salmonella cluster at Maryland was confirmed just last week at the University of Maryland College Park. 3 salmonella food poisoning cases were confirmed. Two students said they ate the campus dining facilities and the other one never ate at the campus. As of now, no relation between the clusters have been confirmed. The university has encouraged people to wash their hands and to refrigerate perishable foods before they go into the danger zone.
In Maryland, 900 to 1000 confirmed cases of Salmonella occur each year. In the US, salmonella causes 1.2 million illnesses, according to CDC.
5 Fast Facts about Salmonella:
Salmonella infection can happen from a variety of foods and not just from meat, poultry and dairy. Recently, salmonella has been linked to green leafy vegetables, fresh fruits, sprouts and tahini.
For some people, salmonella can be a serious disease. Even though most people recover from salmonella illness on their own, a few of them like elders aged above 65, young children and those with compromised immune system can develop serious complications.
Salmonella is more prevalent than we think. According to CDC, for every person with confirmed salmonella illness, there are 30 people with salmonella illness that are not reported.
Salmonella spreads through fecal-oral route and can spread from animals to people or person to person. It's important to wash your hands after contact with animals, using the toilet, changing diapers and helping someone who has diarrhea. If you are suffering from diarrhea, wash your hands properly after using the restroom and don't prepare food and drinks until you feel fine.
Salmonella is more common during summers as warm weather facilitates the growth of bacteria.
Staying safe:
Wash your hands properly before handling food and after using the restroom.
Be safe around animals. Wash your hands thoroughly after playing with them or handling things around their environment.
Make sure that raw meat and poultry are kept separate from fresh produce and cooked foods. This avoids cross-contamination.
Wash utensils that you have used to handle raw meat and poultry.
Always remember to keep perishable food inside the refrigerator within 2 hours. After that, they enter the 'danger zone' – which means harmful bacteria has started growing inside them. So throw any food that has stayed out for more than 2 hours.
Cook meat and eggs to the proper temperature to make sure that all the pathogens inside them gets killed.
If you work in a food processing establishment and you're sick with diarrhea, it's best that you take a leave until you feel better. There is a high possibility that they can easily spread the infection to food and other surfaces.
Don't eat high-risk products like raw eggs or unpasteurized dairy products.
Enforce strict hygiene rules, Educate your staff about the dangers of salmonella and how it gets transmitted. Ensure that all of them are frequently washing their hands and using gloves when necessary.
By: Pooja Sharma, Contributing Writer (Non-Lawyer)